Pros and cons of retractable patio awnings guide, Entertainment building renewal advice
Pros And Cons Of Retractable Patio Awnings Advice
20 February 2022
Unwinding on the patio on a sunny morning can be fun, provided the heat is not scorching.
And even when it is, the best retractable patio awnings can help you stay cool. These are essentially secondary retractable coverings attached to the exterior walls designed to shade any outdoor space from sunrays.
That said, such a structure has several other facets that you must be aware of, and there are other types of options that provide sun protection too. Thus, to make things simpler for you, we've penned this guide on the various pros and cons of retractable awnings. So, let's get started.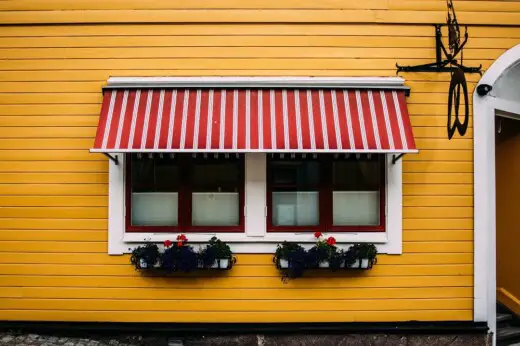 Pros And Cons Of Retractable Patio Awnings
If you've been contemplating buying a retractable awning, you should consider the following advantages and potential drawbacks of these patio extensions:
A. Pros Of Retractable Awnings
1. Protects All Furnishings
While patio furniture pieces are among our most cherished possessions, they are more sensitive to drying out and bleaching due to prolonged exposure to sunlight. As such, it's essential to devise a convenient way to shield them from such adverse effects.
And installing a retractable awning can be highly useful in this regard. Firstly, it can protect the furniture from sun exposure and heat, ultimately extending its service life. And based on the material you're utilizing for your patio, these awnings can prevent the sun from bleaching the surface too.
2. Keeps The Home Cool
Another significant benefit of retractable awnings is that they can provide adequate shade to your home exterior, thereby helping to keep the interiors cool. Thus, they might reduce the need to leave air conditioners on during the day.
As the exterior doors and windows are shaded by retractable awnings, the light is cut off before entering a room. Notably, such a phenomenon has been found to decrease the heat in interior spaces by nearly 80 percent. On that note, you may observe lower air conditioning and electricity costs.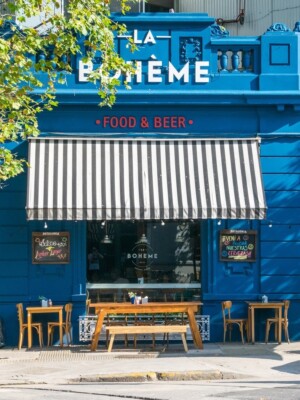 3. Convenient
Awnings are available in a wide range of materials, including water-resistant fabric, vinyl, and canvas, which implies you have plenty of choices.
Apart from that, they can either be manually operated or automated and may come in motorized versions with timers, remote controls, and sensors for rain or wind. These handy features make awnings easier to use but keep in mind that advanced versions are relatively more expensive.
4. Great Investment
By providing the ideal shade for the patio, a retractable patio awning can increase the time you'll feel like spending outdoors. It will be especially useful during sunny afternoons as you can spend quality time near the garden or at the poolside with family and friends.
In fact, installing such an awning may be a better investment than building a roof for the deck, as the initial expenditure is much less.
5. Flexible
A retractable deck awning will last longer than a fixed one, though the latter comes at a cheaper rate. After all, you can simply fold up such an awning during heavy snowfalls or windstorms, whereas fixed awnings might get torn or damaged in bad weather.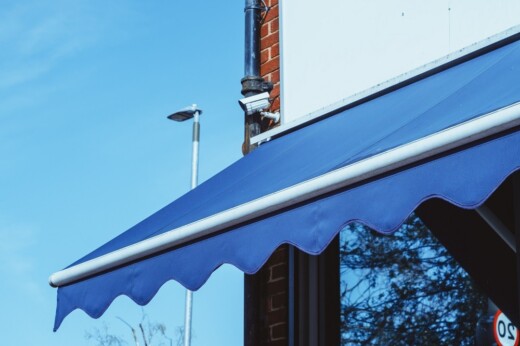 B. Cons Of Retractable Awnings
1. Requires More Maintenance
Awnings require regular maintenance, irrespective of whether they are retractable or non-retractable. With time, the awning fabric may collect dust, dirt, and debris and might even trap water from a rainstorm. Not to forget the metal parts that might get stuck or turn rusty.
Long story short, you'll need to give the awning a thorough clean frequently to ensure its quality isn't compromised.
2. Repairing Sensors Is Expensive
Notably, most motorized awnings come with remotes to enable easy operation. As for the others, they have sensors for automatic retraction when it begins to rain. That said, in case the sensor starts malfunctioning, getting it replaced can be a costly affair. And until the new sensor is in place, you'll need to extend and retract the awning manually.
On the other hand, manual retractable awnings might turn more rigid over time and hence might become harder to operate.
3. The Fabric Isn't Entirely Weatherproof
Though retractable awnings are designed to be folded up during inclement weather, the fabric may trap water or develop leaks which can cause mold growth. Thus, you'll need to be extra careful and regularly remove ant mold or wipe away the trapped water before any major problem crops up.
4. Retractable Awnings Are Costly
There's no denying that installing a retractable awning is more cost-intensive than a manual one. Thus, it's all the more essential to ensure that the option you're choosing provides the desired benefits.
Also, you should make the purchase from a reliable company that's known to offer good-quality choices and an adequate warranty period.
What To Consider Before Buying Retractable Awnings
As retractable awnings come in a number of sizes and styles, you'll need to keep in mind some key factors while deciding on a suitable option.
1. Quality
You'll have to consider the quality of the awning, depending upon the weather conditions in your region. For instance, people living in more windy areas will need increasingly durable options. On a side note, a good-quality awning fabric should be waterproof and simple to clean, and shouldn't fade due to sun exposure.
2. Visual Appeal
It's essential to decide on an ideal look since the awning should suit the style and design of the home. Notably, Retractable Awnings come in either a classic or a hip-roof style, with each having an appeal of its own.
3. Warranty And Customer Service
Last but not least, make sure you ascertain whether the option you're considering comes with an effective satisfaction guarantee. The company should also offer prompt customer service so that you're able to get an effective solution in case of any issues.
FAQs
Q1. Will installing a retractable awning affect the structure of a home?
During the installation process, some holes will be bored to fix bolts and secure the mounting brackets. That said, a common type of wall shouldn't need any greater modification than that.
Q2. How much rain and wind can a retractable awning tolerate?
Firstly, know that awnings are engineered to withstand a wind speed of around 15 to 25 mph, based on their size. The companies manufacturing these extensions recommend retracting the awnings when the structure seems shaky during harsh weather.
Thus, if the day is too windy for you to sit under it comfortably, that implies the awning is being pressurized, and you should retract it as soon as possible.
As for the effects of rainfall, light rain won't have a major effect if the fabric awnings are taught enough for the water to run off. But since the awning functions as a sunshade, it shouldn't be expected to provide protection from snow or heavy rain.
Final Thoughts
As you can see, buying a retractable awning for your home should be a well-thought-out decision that considers protection from sun rays, durability, and some advanced features. And if you want to invest in one, keep our handy tips in mind to avoid any disappointments in the future.
Also, it will be best to have a detailed discussion on your needs and preferences with a professional from the company you're looking to opt for. Till next time, take care!
Comments on this guide to the pros and cons of retractable patio awnings article are welcome.
Edinburgh Architecture
Liberton Brae Townhouses
Design: LBA Architects
Liberton Brae Townhouses
St James Quarter Edinburgh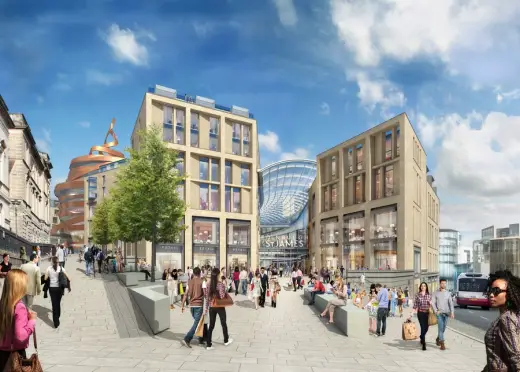 image of the development
St James Quarter
Comments / photos for the Pros and cons of retractable patio awnings page welcome