How to Store Your Artificial Christmas Tree Tips, Festive Season Guide
How to Store Your Artificial Christmas Tree Like an Expert?
12 Dec 2020
Storing Your Artificial Christmas Tree Guide
Many people stay away from buying artificial Christmas trees in the festive season simply because they assume that they are very costly. However, considering that these trees can last for many years, the relatively steep purchase price can be well worth it. However, for you to be able to recoup your investment, you need to store it properly so that it does not get damaged. A quick study of what you can do to store your Christmas tree properly:
Ditch the Cardboard Box the Tree Came In
It is natural to assume that the best thing to store your artificial Christmas tree is in the box it came in. However, as you will soon discover, once you have taken the tree out, it is impossible for you to make it fit once again in the box, according to https://www.goodhousekeeping.com.
If you try too hard, you will end up damaging the branches, crushing the lights, and have the flocking come off with your struggles. The best solution is to buy a good-quality Christmas tree storage bag. However, there are quite a few considerations to keep in mind while selecting the bag that's perfect for you.
Buy the Storage Bag of the Right Size
Many people just take into account the height of the tree or the length of the biggest section if it can be disassembled to calculate the size of the bag they want to buy. In addition to the length, you should be careful to choose a bag wide enough for the base to fit in comfortably. Typically, tree storage bags are available in three categories for various lengths; slim, regular, and wide.
Horizontal vs. Upright Storage
If your tree can be broken down into different sections, you can fit it in a bag that sits in a horizontal position. However, if you would not rather take the trouble or your tree comes in a single piece, you have the option of storing in vertically. Vertical storage works well for those who lack the space to lay the bags flat but they need to be careful that the tree does not topple over and get damaged.
Decorated vs. Undecorated Tree
If your Christmas tree has been professionally decorated, there will be wire ties attaching the ornaments to the tree. You may wish to keep the tree as it is and save on the cost of hiring the decorator the following year. However, to achieve this, you can no longer fold the branches or disassemble the tree, you will need to store the tree in an erect position fully decorated. The best way of doing it is to buy an upright tree storage bad meant for decorated trees.
Conclusion
Regardless of the type of Christmas tree storage bag you buy, you should ensure that it made of a thick and good quality material that can keep the tree safe, not tear, and is easy to clean. The handles should be strong and if it is supposed to contain a large and heavy tree, it should have wheels so that you don't have to drag it.
How to Store Your Artificial Christmas Tree information received 121220
Edinburgh Architecture
Edinburgh Georgian Townhouse Apartment
Glamorous Edinburgh West End Apartment
St James Quarter Edinburgh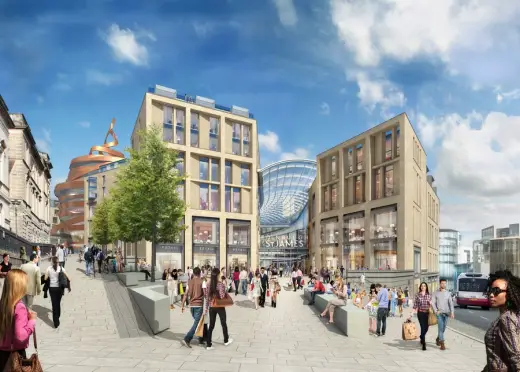 image of the development
St James Quarter
Comments / photos for the How to Store Your Artificial Christmas Tree Tips page welcome