Ideas for a modern interior design Guide, Architectural Tips, Online Advice
Ideas For a Modern Interior Design Style
16 Apr 2021
Modern interior design has used simplicity to create a sense of everlasting relevance, which is why it became so popular with almost everyone, from designers and decorators to you. Clean lines, no clutter, yet comfortable and cosy space that is the essence of modern aesthetic.
Modern is a relatively broad type of design that leaves you with room for variety. Virtually any space can be upgraded and tweaked to fall into the modern category. How to modernize your interior design? Here are some simple yet effective ideas that will transform your living space into an example of beautiful and modern interior design.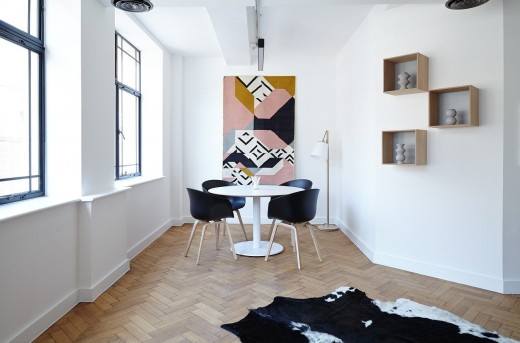 Simple Doesn't Mean Boring
A highlight of any modern living space is modern art. The colours for walls and furniture tend to be neutral and monochromatic, so the popular way to go to add some life and freshness to the interiors is to feature a painting of a graphic with vibrant colours. An investment in one of many exciting art reproductions available, like the ones you can find in Bimago, will add a pop of colour and enrich your rooms. Capture the essence of modern design and include a large art piece with no or minimal frame in your interiors.
Neutral Walls Are a Necessity
When it comes to the walls, the modernists picked neutral walls and their stillness to contrast the colourful art. The most typical colours used for the walls are shades of white, beige, or grey for the interior of a house. Repainting walls is not that difficult or expensive of a task, and it will leave your space feeling more spacious, clean and modern.
Focus on the Lines
Modern interior design is built on the idea of simple, clean lines that are echoed in the designs of furniture and decorations. Those strong vertical and horizontal lines can be created with the furniture that you already have or by adding a couple of small decorative pieces like a lamp or a mirror.
Industrial Elements Are a Must-Have
The current design is often focused on industrialism. You can expect a few industrial elements, like the use of concrete, glass and steel, inside every modern house. The industrial aesthetic is the core of modern design, so adding steel or iron finishes or concrete elements to your interiors will for sure reflect modern interior design trends.
Natural Light – the More, the Better
Light is a significant part of every design out there, and modern interior design recommends using as much natural light as possible. Large windows are characteristic of modern interiors. No more heavy, dusty curtains, that would block the sun illuminating your minimalist, industrial interiors. Big windows will upgrade the aesthetic value of your interior while proving you with better airflow and more natural light.
Eco-Friendly Is the New Stylish
When designing a modern interior, you can't forget about the environment. Eco-friendly, modern features are more than desired, they can also help you save some money. Upcycle your old family favourites and save a couple of pieces of art and furniture from being forgotten and destroyed. You can refresh and paint or dye them to make sure that they match your new aesthetic.
Ideas for a modern interior design – Final Words
There are only a couple of rules that you need to follow to introduce modern design to your interiors. Invest in clean, simple lines, neutral walls, industrial decor and furniture with vibrant art and your house will become the definition of modern. Start your modern design journey today.
Comments on this guide to Ideas for a modern interior design article are welcome.
Architecture
Liberton Brae Townhouses
Design: LBA Architects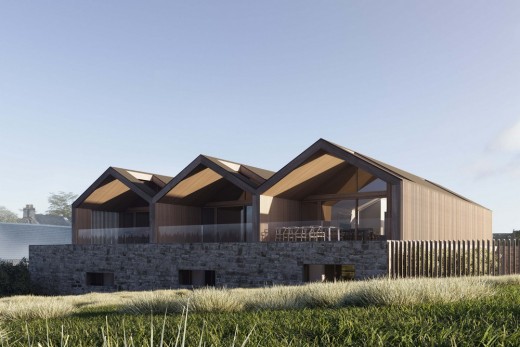 image courtesy of architects
Liberton Brae Townhouses
St James Quarter Edinburgh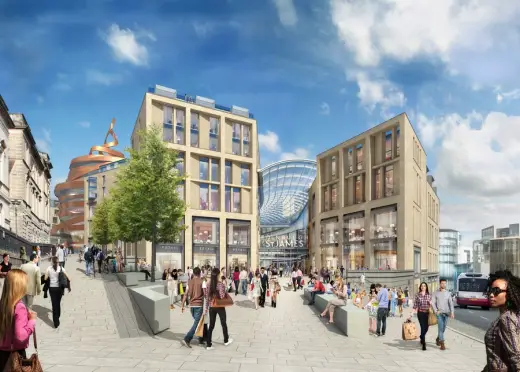 image of the development
St James Quarter
Comments on this guide to Ideas for a modern interior design advice article are welcome