Importance of GPS trackers for school buses guide, Childrens safe transport advice
Importance and Need of GPS Trackers for School Buses
2 March 2022
With increasing crime rates, parents often worry about the safety of their kids. Whether children are going to the playground or school, parents want to keep an eye on and protect them. Certainly, parents cannot accompany their kids during school hours to check their kids' whereabouts. Hence, school security has become one of the crucial factors parents consider when selecting a school for children. However, the school's security system should ensure kids are safe around the campus and in-school hours as well as when commuting to school and back on the school bus.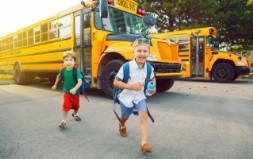 It is challenging for schools to manage school transportation and know each student's status alongside the other. On the contrary, technological advancements such as GPS tracking systems have brought revolutionary changes in the logistics and transportation industry. Similarly, school management can utilize GPS trackers for school buses to get up-to-date information about bus locations.
Trackers provide not only bus location but also information on drivers' behavior, vehicle (bus) health, and much more. Let's see how GPS trackers can help both schools and parents manage buses and ensure their kids' safety.
Real-time Tracking
One of the valuable features of GPS tracking systems is real-time location tracking. When school buses are equipped with such trackers, parents, as well as school management authorities, can get location updates of the bus in real-time. Parents can check the exact location of the bus and ensure that it is following the preset route on the app. They will also come to know in case of any deviations or traffic delays and accordingly plan to reach the pick-up point when the bus is about to come.
However, if the bus is stuck in terrible traffic or met with a breakdown, the tracker instantly alerts the parents and school authorities. The school will immediately take the necessary steps and look for an arrangement. Parents, on the other hand, will get updates about every minute.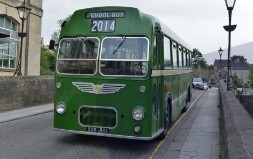 Geofencing
Geofencing allows users to set a virtual fence around a location, and users will then get notified of when a vehicle enters and leaves a geofenced premise. Similarly, you can put up a fence around school and every stoppage on a route to know when the school bus leaves a particular point or enters the school premises.
Parents can easily view all this information and get notifications through a mobile application. Along with real-time location tracking, geofencing can help school authorities know every school bus movement.
Route Planning and Trip History
School authorities have to ensure that buses reach on time at all pick-up points for students to arrive at school before time. Vehicle tracker provide a lot of information on each trip, such as the route taken, distance traveled, time taken on average, etc. With such information, school admins can monitor each trip, plan and allocate routes to drivers, and schedule buses in the most optimum manner.
Effective route planning and allocation increases drivers' productivity, prevents confusion of routes for parents, and saves time and fuel.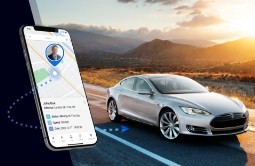 Driver Behavior
While parents can evaluate whether the school is safe for their children, they can find it very difficult to trust school bus drivers. Earlier, it was difficult for parents and school admins to know drivers' driving habits, but today, you can track drivers' behavior thanks to GPS technology. GPS trackers monitor and notify authorities about harsh driving behavior such as overspeeding, sudden braking, sharp turns, etc.
Consequently, the management can take necessary action or engage drivers in additional training. Inappropriate driving behavior can put both students and drivers at risk. With a GPS tracker, schools can avoid such harmful situations, ensure safe commuting of students, and eliminate safety concerns of parents.
Fuel Efficiency and Maintenance
One of the attractive features of GPS trackers is that it monitors the overall health of vehicles. They monitor engine status, fuel consumption, mileage, emissions, and much more. Using vehicle diagnostics data, GPS trackers automatically determine and schedule maintenance of buses and notify the school management accordingly. Preventive maintenance avoids breakdowns, costly repairs, and reduces maintenance costs.
Similarly, monitoring driving behavior, route optimization, and analyzing overall engine health can help avoid fuel wastage and increase efficiency. Studies show that vehicles with GPS tracking systems improve their fuel efficiency by 20-25 percent.
Conclusion
GPS trackers in school buses offer several benefits to schools and parents. They can help schools to manage their buses and run operations smoothly. On the other hand, parents can track and ensure the safety of their children without being physically present. Ultimately, happy parents supplement the school's growth.
Comments on this guide to the importance of GPS trackers for school buses article are welcome.
Edinburgh Architecture
Liberton Brae Townhouses
Design: LBA Architects
Liberton Brae Townhouses
St James Quarter Edinburgh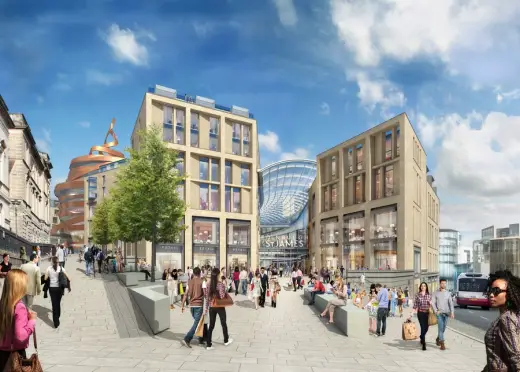 image of the development
St James Quarter
Comments / photos for the Importance of GPS trackers for school buses advice page welcome