Most Exciting Casino Architecture Guide, Gaming Interior Design, Decor Style Advice
Most Exciting Casino Architecture You Should See
15 Dec 2020
The casino is the perfect place to forget about our real-world problems. They offer an immersive, captivating experience, and the games they have on offer are only a small part of it.
Casino architecture plays an integral part as a leeway into another world. Sometimes, when you cross the threshold of a particular casino, you can feel the difference under your skin. Almost as if you could sense the incoming thrill of another poker round.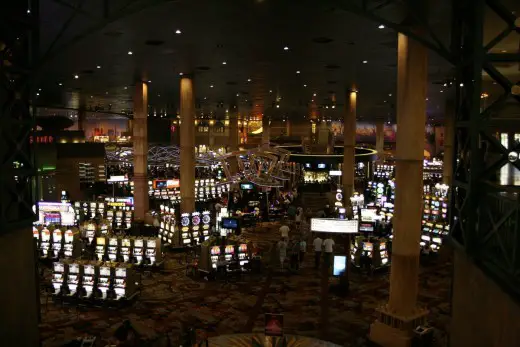 The Most Exciting Casino Architecture Everyone Should See Guide
With the latest restrictions regarding the spread of coronavirus, much of the gaming world has moved to the online sphere. If you are interested in the catalog of the best online casinos, you can view that here. Nonetheless, in this article, we will focus on the unique architecture some real-life casinos have to offer.
Without further ado, buckle up and prepare for a breathtaking display of human creativity. Here are the most compelling examples of casino design you can find in 2020.
The Bellagio
The first example that we are going to look at in this article is The Bellagio. Located in Las Vegas, it is the perfect place to play on some slot machines. Professional poker players often declare the Bellagio as their favorite place to play due to the high table limits it offers.
This casino is considered by many as a true pearl of architecture. The most distinctive feature of this place is its enormous 12-acre human-made lake. However, that lake is not the only visual attraction players can find there.
The interior design is also nothing to scoff at. The Bellagio is also designed to serve as a luxury hotel. It contains a conservatory and botanical gardens, among other things. Even if you're not planning on gambling, there are plenty of other things to make your experience unforgettable.
Luxor Las Vegas
To say that this casino is huge is an understatement. It features over 2000 slot machines and 87 gaming tables. And as if that was not enough, it also offers a prestigious hotel where its customers may rest.
One of its notable features is its shape — a black pyramid. Thanks to it, it has become a well-known tourist hotspot in Las Vegas. The Luxor Sky Beam that illuminates the sky at night is a spectacular sight to see.
The Great Sphinx of Giza, which is located near the entrance, fits the Egyptian theme perfectly. It is a popular object to photograph and the main reason why The Luxor became the next big thing in the casino world.
Casino de Monte-Carlo
If you've seen Ocean's Twelve, then you have seen this casino because it served as a filming location for this movie. The choreographers' choice is not too hard to understand. After all, its rich interior design still looks exquisite to this day.
This gambling and entertainment complex built in Monte-Carlo, Monaco, has gained quite a following. Found in 1863, it is one of the oldest casinos in the world.
What is original about it is that Monaco's citizens are forbidden to enter its premises. Because of that, Casino de Monte-Carlo is where several foreign visitors can get to know each other more while playing some games. Can there be a more exciting way to meet new people?
If you happen to take a trip around the city of Monaco, make sure to visit the place. It looks even better when you can see it with your own eyes.
The Venetian
The last entry on our list comes from the city of Las Vegas as well. As the name suggests, it is meant to be a mini-Venice. Time has proven that this business idea was right on the money.
While in the Venetian, customers can take a gondola trip to their destinations. The Venetian has 4 theaters and over 4000 rooms. Such a high number of rooms ensures that it can have large numbers of players at the tables at any time.
The company that built the casino also ensured that the people playing games would have a chance to spend their winnings by creating a shopping mall known as the Grand Canal Shoppes.
Summary
Now you should know what casinos have the best architecture in the world. If you're into the visual arts, you should make sure that seeing these buildings makes it onto your bucket list.
With that being said, the design of every casino is different and offers a unique experience. To say which one is the best seems like an incredibly difficult task to accomplish. We'll leave you with this big decision.
Make sure to search for the best casino for you. If some casino design makes an excellent first impression on you, that is a step in the right direction. Remember to play some games and have fun!
Comments on this Most Exciting Casino Architecture Everyone Should See article are welcome.
Edinburgh Architecture
Liberton Brae Townhouses
Design: LBA Architects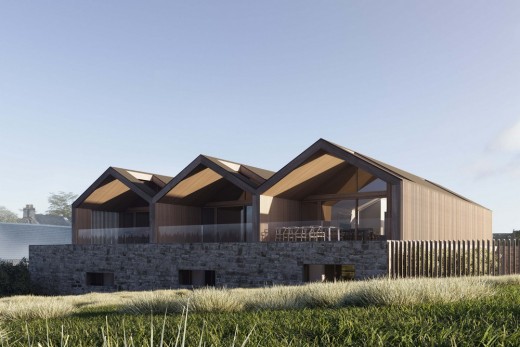 image courtesy of architects
Liberton Brae Townhouses
St James Quarter Edinburgh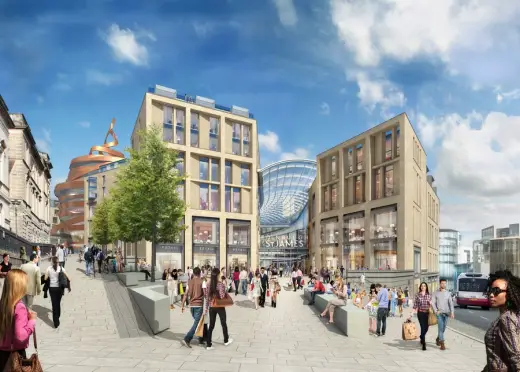 image of the development
St James Quarter
Comments / photos for the Most Exciting Casino Architecture Everyone Should See Guide page welcome