Necessary Commercial Plumbing Maintenance Tips to Avoid Plumbing Problems Guide, Property Online Advice, Architectural Tips
Necessary Commercial Plumbing Maintenance Tips to Avoid Plumbing Problems
26 Mar 2021
In commercial buildings, many types of problems arise, ranging from electricity & heating to plumbing issues. So when did you last get your building's plumbing checked?
If it appears to have been a long time, then there might be risks in your plumbing system. To keep your building functioning efficiently and effectively, you must get plumbing maintenance done regularly. Read on to know more about commercial plumbing.
What is commercial plumbing maintenance?
Maintenance of commercial plumbing involves the care and upkeep of the plumbing system to correct the issues before they cause problems at a larger scale. Maintenance needs to be done regularly, especially at the time of season change. You can look for commercial plumbing maintenance in Phoenix who provides maintenance according to your schedule.
Importance of maintenance
You must get plumbing maintenance regularly because you can easily detect problems beforehand and prevent large-scale damage. And thus you will be able to save money and time. And your business will keep on running smoothly.
Checklist for plumbing maintenance
A checklist for plumbing maintenance can help you make sure that everything in the system is properly checked with no parts left unchecked. Moreover, you can get a report from your contractor after the maintenance. This checklist should include all the important parts of the system.
1) Look for even the most insignificant issue
Small plumbing issues like small leaks can develop over time and cause your water bills to rise high. So you need to address them before they become costly. Maintenance should inspect signs of leaks, mildew, mould and correct them.
2) Keep a check on blocked drains
Evaluate how the water is flowing through drains. A camera can also be used to inspect the drain lines to catch any problems inside. Blocked drains should be corrected immediately. At first, they may not cause problems, but they can later result in a huge disaster that could easily be prevented through maintenance.
3) Examine the water heater
A water heater should also be checked for leaks and examine whether it is working properly at the correct temperature or not.
4) Check shutoff valves
Know where shutoff valves are in the building if you might have to shut the water supply, like in case of overflowing or bursts in pipes. Moreover, you should get your valves checked during maintenance to ensure that none of them are broken and replace those.
5) Look for any corrosion
Inspect for signs of corrosion and lime scales on the pipes and faucets. If they are visible, then it means you have to replace the plumbing. Also, to improve the water quality and ensure pipes last longer, you should consider installing a water softener. As hard water can affect the water quality and damage the pipes, that could lead to further problems.
6) Check the water pressure
The water pressure in the building should be between 40psi to 80psi. Commercial plumbing can be damaged due to high water pressures. So limit the water pressure between the ranges.
Conclusion
To prevent larger and more costly plumbing issues, you must have a reliable plumber who you trust. Skilled plumbers can ensure the smooth running of your plumbing system. So get preventative maintenance today!
Comments on this guide to necessary commercial plumbing maintenance article are welcome.
Edinburgh Architecture
Liberton Brae Townhouses
Design: LBA Architects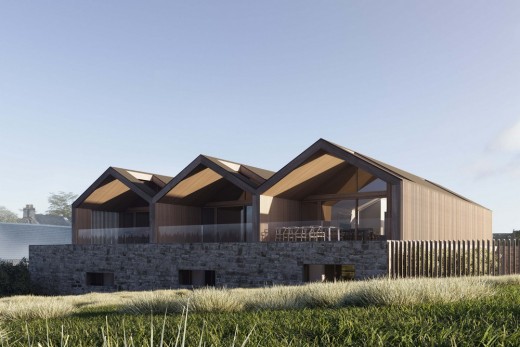 image courtesy of architects
Liberton Brae Townhouses
St James Quarter Edinburgh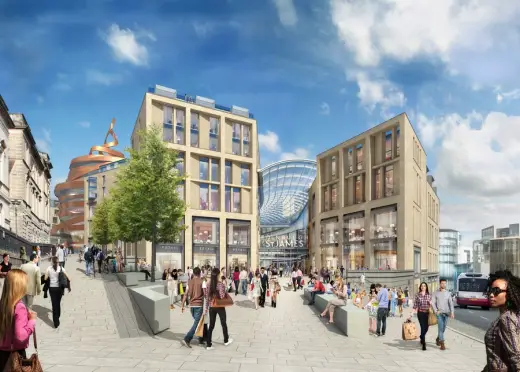 image of the development
St James Quarter
Comments on this guide to necessary commercial plumbing maintenance advice article are welcome