Oriam Scotland's Sports Performance Centre, Heriot-Watt Edinburgh Campus Building, Architect, Image
Oriam, Scotland's Sports Performance Centre, Edinburgh
New Heriot-Watt Edinburgh Building – design by Reiach and Hall Architects
Oriam Sports Performance Centre Building
5 Feb – Award-winning Sports Performance Centre, Oriam, has been shortlisted for Project of the Year at the CIBSE 2018 Building Performance Awards. It is home to the governing bodies of Scottish football and rugby union, as well as a host of other sports including volleyball, squash and basketball:
9 Sep 2016
Oriam at Heriot-Watt's Edinburgh Campus
Design by Reiach and Hall Architects
e-architect's Isabelle Lomholt and Adrian Welch attended an opening event yesterday evening at this excellent new building, with speeches and a tour.
A brief review will appear online shortly.
South building, East facade, seen from main entry to the building: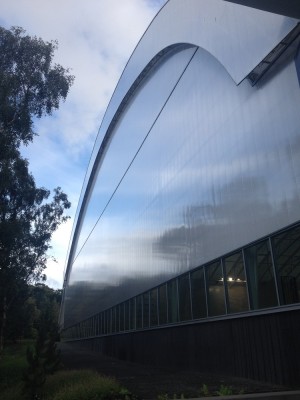 all photographs © Adrian Welch
We aim to post professional quality photos soon, for now some images from the opening event:
Background
The concept of Oriam, Scotland's Sports Performance Centre, was developed as a result of findings reported in the McLeish report into Scottish Football.
View inside the main hall – the South Building, looking West: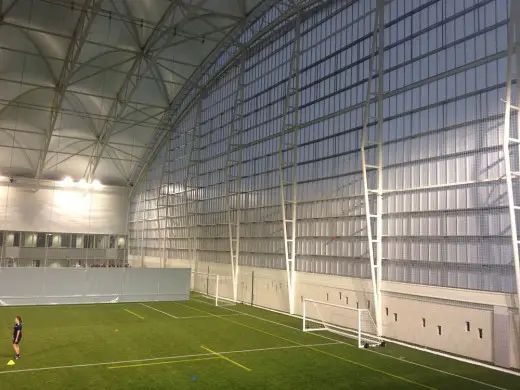 This building's parti is essentially two large spaces either side of a circulation route. The complex is formed from two buildings that work as one but in terms of some aspects (eg M&E) are separate. They are named South Building (largest) and North Building.
There is also a circulation route along the south side of the South Building.
Both circulation axis have adjacent cellular accommodation on their south side.
The key architectural devices in my view are the billowing PVC roof and the protected brick wall.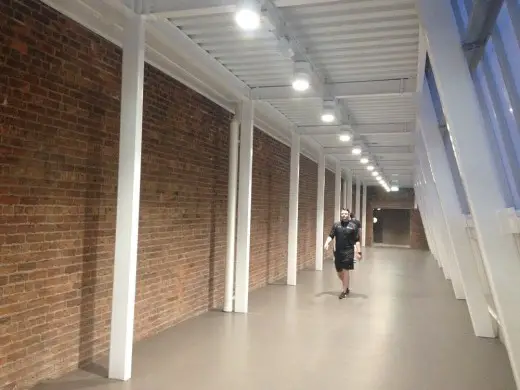 The latter is set in a rectangle (plans on shortly!) and has survived with some recent buffing since its walled garden days. Neil Gillespie never avoids an architectural challenge, so the North Building slots into this former walled garden, and then uses its southern wall as the perimeter to the prime circulation axis. Thus a problem of how to penetrate a listed wall is generated, and neatly resolved.
The large-scale curved translucent white roof is easily spotted above the tree canopy from a kilomere away from the campus. It has a larger scale than the cellular elements tucked at its feet, and this contrast of both scale and materials would have been a key issue to resolve for the architects.
The Project Architect was Nicky Thomson, a talented and committed architect who I had the pleasure to meet first at the opening of Sutherland Hussey's Tiree arts shelter (and later working alongside at Sutherland Hussey Architects in Leith).
Adrian Welch, architect / editor
View inside the main hall – the South Building, looking East: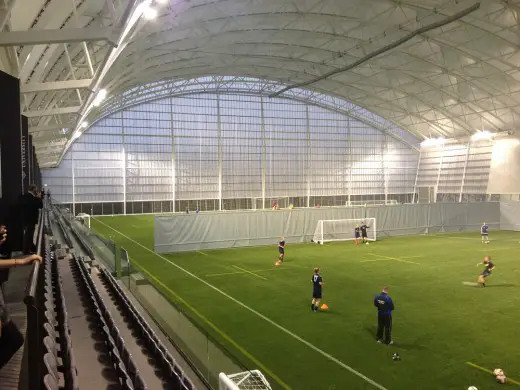 The aim of Oriam is to provide our top sportsmen and women with the facilities, access and support services pivotal for successful performance on the international stage. In 2012 the Scottish Government committed £25 million of funding and in December that year organisations were invited to bid to host and operate the centre.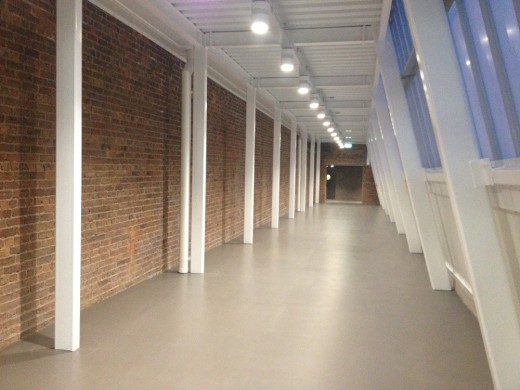 Heriot-Watt University, in partnership with the City of Edinburgh Council, were successful in their bid to host the new centre and have worked extensively with sportscotland and the partner sports to develop the design to ensure the creation of a world class performance facility that will also provide extensive access for community.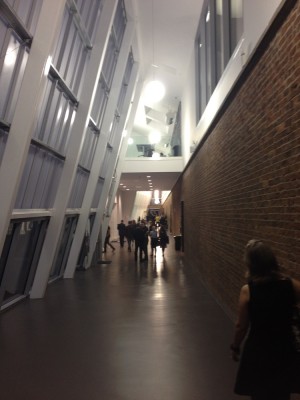 Facilities
Oriam will be built in the parkland setting of Heriot-Watt University's extensive campus in the west of the city and will include; an outdoor synthetic pitch; five outdoor natural football and two rugby pitches; twelve court sports hall; a full size indoor 3G pitch; a cafe and a fitness suite, and world class facilities for sports science and medicine including a hydrotherapy facility.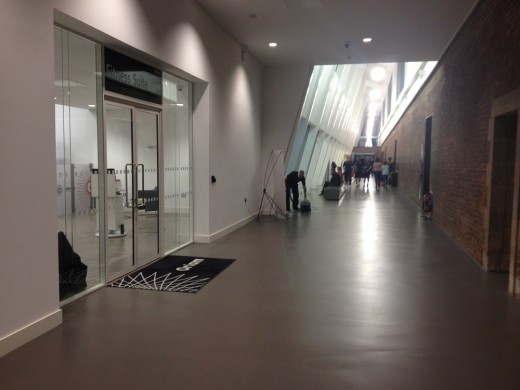 The new facilities will complement the current facilities based at Heriot-Watt's campus which will include eight squash courts; two new exercise studios; a four court sports hall; sports performance laboratory and a 60 x 40 indoor 3G synthetic pitch.
A doorway in the listed brick wall: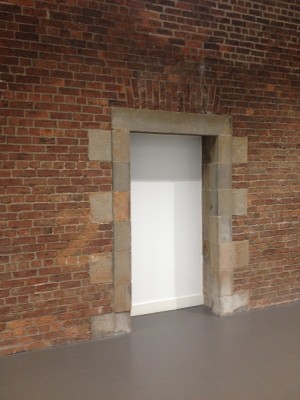 The smaller sports hall – the North Building: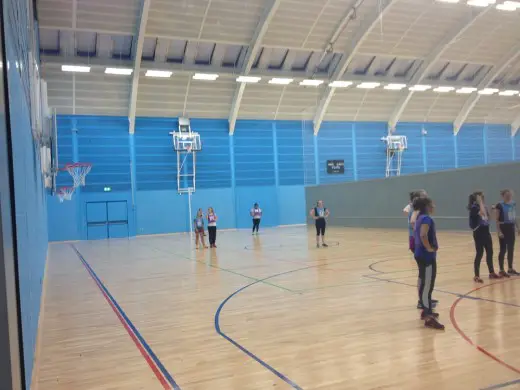 The Oriam starburst logo appears throughout, a pleasing motif especially as it appears assymetrically and integrates with the architecture: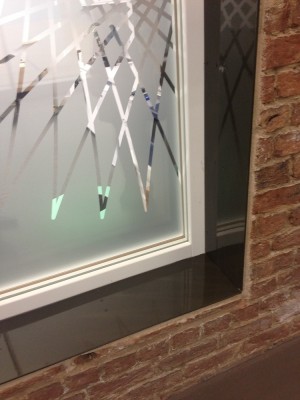 The listed brick wall's South East corner, the spine of the building slips below it: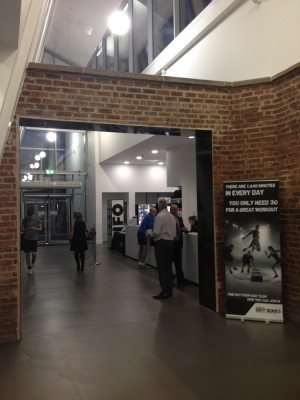 East facade of the North Building, evening shot: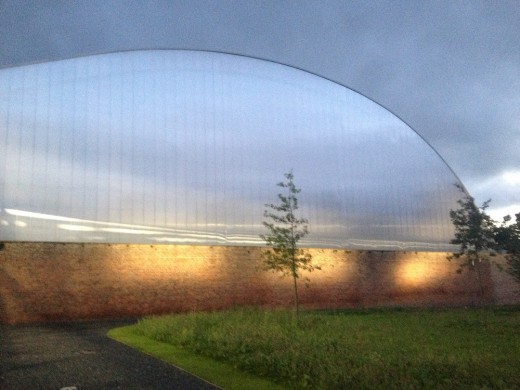 The first ever competitive game in Oriam on the indoor pitch took place on the 24th of August 2016. The match between Hibs v Hearts junior teams ended with a scoreline of 2-2.
Oriam is the home ground for Hibs U20's this season with all of their home games being played in the building.
Oriam Scotland's Sports Performance Centre, Heriot-Watt Edinburgh Campus Building – photos on the Reiach and Hall Architects' website
6 Apr 2016 ; updated 23 Oct 2015 ; 30 Mar 2015
Oriam, Scotland's Sports Performance Centre at Heriot-Watt's Edinburgh Campus
Design by Reiach and Hall Architects
6th of April 2016 –
Oriam nominated for Scottish Design Awards
Oriam, Scotland's Sports Performance Centre, Heriot-Watt Edinburgh Campus
The Minister for Sport, Jamie Hepburn MSP, has performed the ground breaking ceremony for Oriam, Scotland's Sports Performance Centre, at Heriot-Watt's Edinburgh Campus.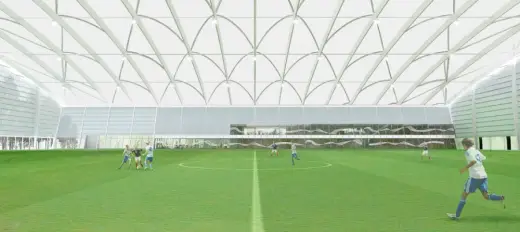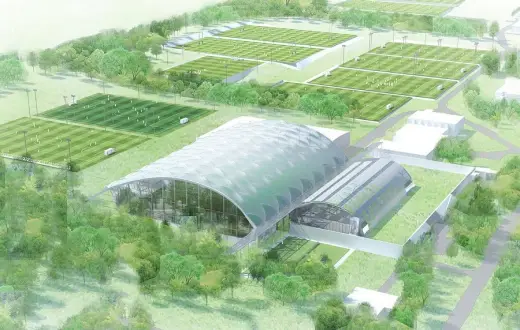 The £33m multi-sport Centre is designed to provide Scotland's top sportsmen and women with the facilities, programmes and services for them to excel on an international stage, but will also be open to the wider public, inspiring future generations of Scots to aim for sporting excellence.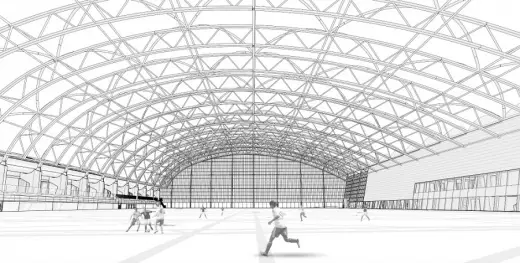 It will include a full-sized indoor pitch with seating for 500, top-level grass and synthetic outdoor pitches, a high performance strength and conditioning centre, a high performance medical centre and hydrotherapy pool, fitness centres and studios and support services.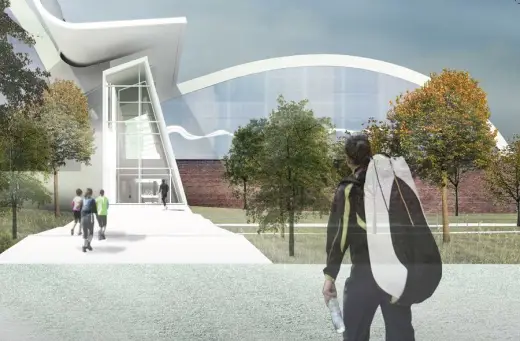 The Minister was accompanied by Professor Julian Jones, Acting Principal of Heriot-Watt, Chair of sportscotland Louise Martin and representatives of Oriam's partners, funders and stakeholders, as well as Grant Gilchrist, Vice-Captain of Edinburgh Rugby, Robert Snodgrass, Scotland A Squad National Player currently playing for Hull City, and Lynne Beattie, indoor and beach volleyball national player and Regional Development Officer of the Scottish Volleyball Association.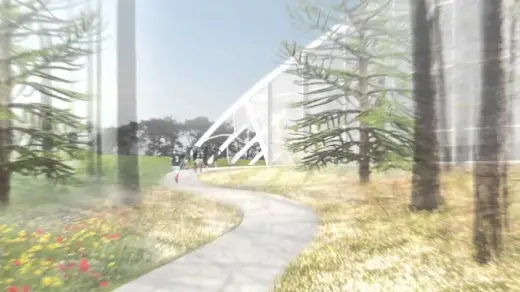 Reference Link:
http://www.hw.ac.uk/news/work-gets-underway-oriam-scotland-s-sports-21858.htm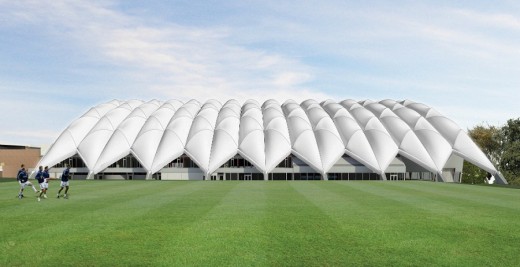 Performance
Oriam will be the performance base for both the Scottish FA and Scottish Rugby Union, as well as the sportscotland institute of sport (East), Basketball Scotland, Scottish Handball, Scottish Squash & Racketball and Scottish Volleyball.
Oriam will provide athletes, coaches and officials with the facilities to create an exceptional performance environment that will re-affirm and strengthen Scotland's sporting credential and put the nation firmly on the world stage.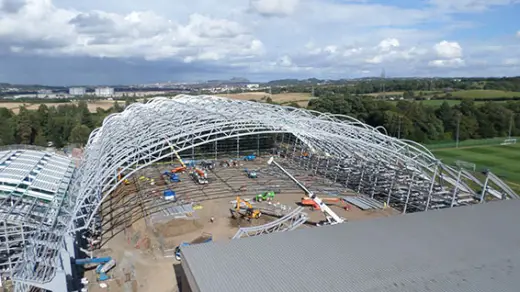 Health & Fitness
At Oriam, we want local people to be inspired by the world-class sports facilities on their doorstep. We are determined to have a positive impact on the local community by encouraging users to improve their fitness, take part in sport or simply enjoy an active lifestyle.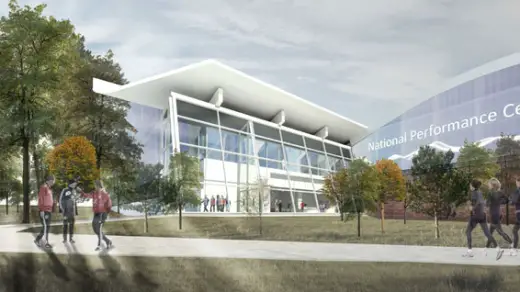 From beginner to expert, our cutting edge, first-class services and facilities will support you to achieve your personal best. We will help you maximise your potential by supporting you to train smarter as well as harder.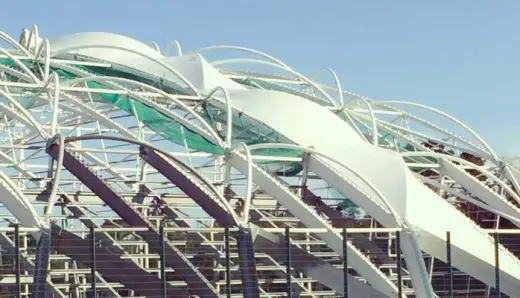 Building Opening
Oriam will open late summer 2016.
Reference Link:
Heriot-Watt University Edinburgh
Heriot-Watt University Edinburgh Campus
Also by Andrew Merrylees Associates (now Hypostyle Architects):
National Library of Scotland, Edinburgh
Comments / photos for the Oriam, Scotland's Sports Performance Centre – Heriot Watt University Architecture page welcome