Roughcasting & rendering for Edinburgh property Guide, Home Architectural Info
Roughcasting & Rendering – A Way To Bring New Life To Any Edinburgh Property
20 Sep 2021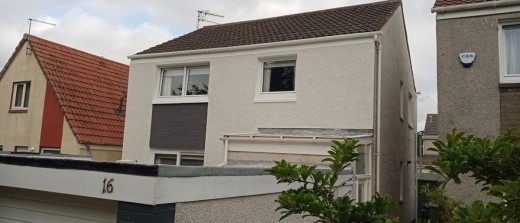 Anyone who lives in, visits, and walks around this beautiful city of ours will be awestruck and inspired by the stunning architecture, the opulent old structures, and the intertwining of buildings old and new, the fabric of the Scottish capital.
What many people may not consider, however, is the role that roughcasting and roughcast render work plays in keeping Edinburgh looking so pristine. Though we rightly marvel at the architectural splendour and design styles of so many properties, without roughcasting, many of these Edinburgh properties would either fall into disrepair or look far less aesthetically pleasing.
Consider it another way. If you have a home that boasts a gorgeous, bespoke, and uniquely stylish interior, but an outside that has no so-called curb appeal whatsoever, passers by may not even want to see inside. With the various roughcast render work found across Edinburgh, regardless of the interior, many buildings catch the eye and draw compliments from the facades that bring new life to old Edibnburgh buildings, making them attractive to visitors and residents generation after generation.
Bringing new life to properties in Edinburgh can be done many ways, but with professional roughcasting and things such as a dry dash render, age does not matter as the work can genuinely bring a renewed vigour to any building.
Next time you take a stroll around the city, or take your regular walk to work, take a moment to look at some old buildings that roughcasting has restored to their former glory, and admire the roughcaster standards that make this place so magnificent. When you do that, you will start to appreciate how roughcasting plays an ongoing and critical role in Edinburgh, bringing new life to old buildings and making it a place that residents love and visitors remember.
Comments on this guide to roughcasting & rendering for Edinburgh property article are welcome.
Edinburgh Architecture
Liberton Brae Townhouses
Design: LBA Architects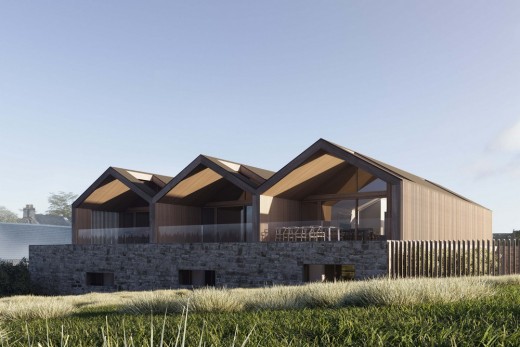 image courtesy of architects
Liberton Brae Townhouses
St James Quarter Edinburgh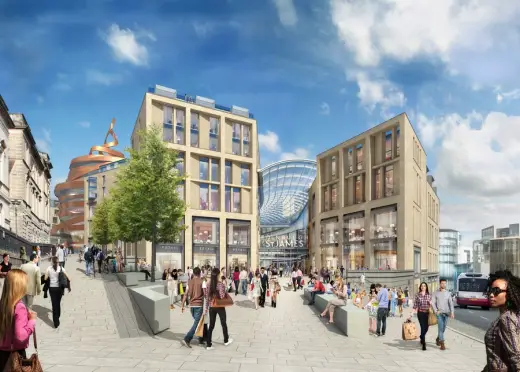 image of the development
St James Quarter
Comments on this guide to the roughcasting & rendering for Edinburgh property article are welcom