Step-by-step guide to renovate your living room, Home interior style, Best property tips
A Step-By-Step Guide To Renovate Your Living Room
20 April 2022
Renovations can be long and daunting processes taking too long to be finished and thumbing your entire life upside down. But, these are necessary, for if you want your living to be according to your own preferences and if you are planning on selling your property, well-conducted renovations can increase the price of your property a lot. Many home renovators choose equipment rental, they'll need for one-time or very rare building projects.
It is true that these renovations can take you a lot of money and time, but when done right, they can be leveraged to transform your home and help you set off to new beginnings. If you want to make your home your dream place, then you should thoroughly plan it out and prepare it for the upcoming process. Here are some tips on how to do your step-by-step living room renovation.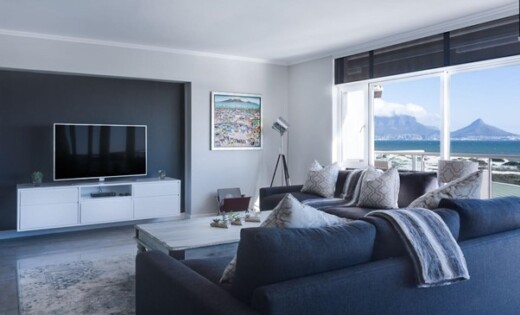 Come Up With a Plan
You will probably do nothing if you do not have a plan that can serve you as a guide. The first step in remodeling your living room is coming up with a detailed plan. You will need to note down all the measurements, and calculations, and start planning out the final look with the furniture.
Also, when choosing the furniture for your new living room, then you need to estimate how much free space you have and how you can make it even more functional. The point being is that by adding some functionality, you will free a lot of space and make your home comfier, without cluttered corners. The next step is creating a blueprint of your future home and seeing how all of these details will go together. Additionally, you can do this by using one among much available software that can give you a close insight into what your new living room will actually look like.
Walls and Ceiling Paintings and Living Room Shutters
Nothing can give your space a new spirit as a fresh coat of paint. Depending on the design you want to get, you need to find a perfect color pick that will complement the entire scheme and the theme you are planning to apply to your home. Today, there are some techniques that offer unique aesthetics and are quite attractive.
There is a hack that can help your space appear taller and spacier, and you can do this by simply painting your ceiling in a shade or two darker colors in contrast to your walls. If you want to make your living room even more attractive, then you can paint the picture frames around your already existing pictures. This will help you create a collage-like effect.
Another thing that will make your living room appear even more attractive by adding notes of privacy and functionality is the idea of installing shutters to your windows the living room. There are many functions of the shutters and you can find more here and see how these will not only keep your home nice and cool during summer, and prevent heat escape through your window during the winter season, but will also elevate the aesthetics of your living space. The best part is that every shutter can be individually controlled and that these can be precisely controlled to let the sunshine in.
Flooring Material
After you have figured out what color you want to paint your walls in, then the next thing you should have in mind is the flooring. There is a plenty of options you can choose from. One of many choices is the hardwood that is of the best quality and will last for a long period of time. On the other hand, if you have chosen the carpet to be the ideal flooring for your living room, then you should take precise measurements so that it can fit every corner perfectly and without ugly additions on the edges that can considerably ruin the aesthetics of the space.
Lighting
This is one of the best segments when it comes to your living room renovation. Besides the fact that nowadays there are some wild lighting designs and that you will certainly have a hard time choosing the ideal pick, it can elevate the aesthetics of your space a lot. You can use the attractive lighting tapes in the corners of your walls or around your TV and create a unique look giving off the vibes of modern and avant-garde.
Renovating your living room will give you a chance to create a place fitting your own taste and make it look like those from interior design magazines. Even though the process might belong, it is definitely worth it.
Comments on this Step-by-step guide to renovate your living room article are welcome.
Architecture
St James Quarter Edinburgh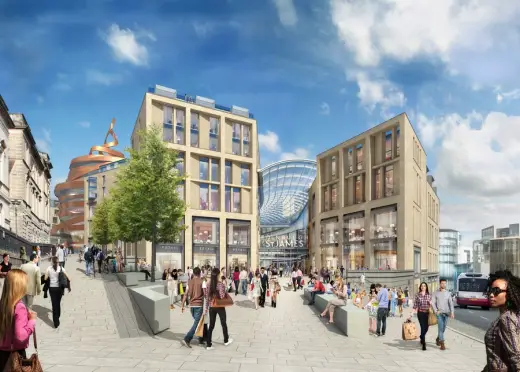 image of the development
St James Quarter
Moxy Hotel Fountainbridge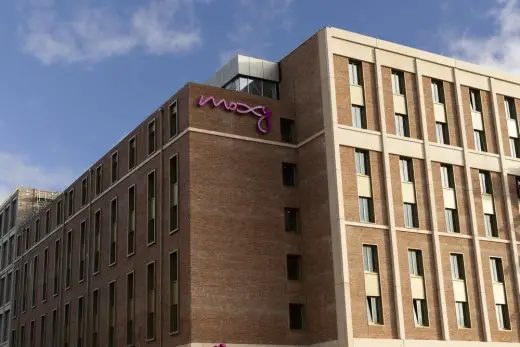 image courtesy of architects practice
Moxy Hotel Fountainbridge
Comments / photos for the Step-by-step guide to renovate your living room advice page welcome