Top tips for buying a new build home advice, Starting property buying guide
Top Tips for Buying a New Build Home
26 April 2022
You might assume that buying a new build home would mean you encounter fewer problems than you would with an older property. But that's not always the case.
If you purchase a newly built property, it's important to get reassurance from the developer that they will fix any issues that occur down the line. If the developer doesn't cooperate, that's where new build warranties can be helpful.
However, new build homes can be a great option for many potential buyers – whether you're a first time buyer, a growing family or a couple.
To help you decide whether a new build property is right for you or not, and to help you avoid the most common new build pitfalls, we've compiled our top tips. In this guide, we'll reveal everything you need to know about buying a new build home and explore some of the questions you might have before doing so.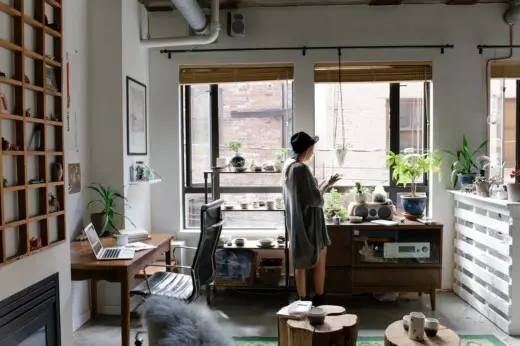 What is a new build property?
A new build home is one that is brand new and has never been lived in before.
Some properties might be fairly new but have already been owned and lived in by someone else. This is not a new build property, but an existing property. Our top tips in this guide relate specifically to new build homes that haven't been owned or lived in by anyone.
Do new-build properties hold their value?
New build homes tend to initially be sold at a premium. This is because, as the buyer of a new build property, you will be the first person to live there. You'll get a home that has been constructed to the latest building and efficiency standards which means it should cost less in upkeep and bills during the years you live there.
Unfortunately, though, as soon as you move into your new build property, it will lose its 'newbuild' status and quickly depreciate in value. Thus, when you come to sell the house on, you won't be able to sell it at the new build premium price.
With that being said, if you are planning on living in your new build home for a substantial amount of time, it's unlikely that you'll notice the drop in value. And, just like any other property, over time, new build homes can even grow in value.
Do I need a survey on a new-build property?
It's not a legal requirement to have a survey on any property – whether it's a new build or not. Yet, while house surveys are often recommended for peace of mind when buying an older property, the builder warranties that come with new builds mean that they're not usually required.
The most important survey for a new build home is snagging. In fact, it can be worth getting a professional snagging report done to verify that everything is as it should be.
5 Tips for Buying a New Build
1. Do your research on developers
Purchasing a new build home is a huge commitment, so it's important to do due diligence on the developer you're buying from.
It's a good idea to look online to see the kind of properties the developers have built in the past and to find out what previous buyers think of the quality of their homes and the after-sales service.
Also, pay a visit in person to their sites and undertake viewings to check out the quality of their builds – even if you're not looking to purchase at that exact site.
2. Be prepared for delays
Delays are common when buying a new build home, especially if you're buying "off-plan". As a result, it's in your best interests to get the builder to agree to a 'long stop' completion date. That means they'll be liable to pay you compensation if they don't finish the work by that date.
3. Check the workmanship and finish
New build warranties won't cover workmanship and quality finishes. So, it's important that you check you're happy at every stage of the build. You need to be aware of how your new home is shaping up before you complete.
By the time you instruct solicitors, you should have seen copies of the plans and specification of what the developer is going to build. The more details you see, the better.
In fact, properly prepared plans and specifications for new build homes should tell you exactly what you're getting. They should include design, measurements, the type and quality of materials and decorative finishes. If anything isn't shown in the plans, this gives the developer scope to reduce the specification and build something of lower quality than you might be expecting.
4. Find out whether it's leasehold or freehold
Whether your new build home is leasehold or freehold is fundamental.
Leasehold means that you have a lease from the freeholder to use the home for a number of years. The leases for new builds tend to be very long term – often 90 years, or even as high as 999 years.
There are often certain conditions attached to a leasehold property. For example, you may have to obtain your freeholder's consent for alterations to the property, sub-letting and owning pets. Leaseholders are also responsible for paying for maintenance and buildings insurance, and usually have to pay an annual ground rent.
If you're buying a new build flat, you'll have no choice but to buy on a leasehold basis, and you should ask the developer and your conveyancing solicitor to walk you through the terms of the lease, what restrictions are included and what charges apply.
5. Watch out for new build warranties
New build warranties are designed to offer buyers peace of mind that any defects in their new build home will be corrected. But, while new home warranties typically last ten years, what they cover in that period isn't always as straightforward as it might seem.
Once the property has been fully built, the warranty is split into two separate periods: the defects insurance period, which covers the first two years, and the structural insurance period, which covers years three to ten.
● Defects insurance period: if there are any issues with the work the builder has done within the first two years in the home, the builder is obliged to come and fix them.
● Structural insurance period: during the remaining 3-10 years, the builder is only responsible for major problems with the structure of the house, including foundations, the external render, roofs, ceilings, chimneys and load-bearing parts of the floors.
It's important to be clear on when your warranty kicks in. Note down when the initial two year period expires and keep an up-to-date snagging list.
Comments on this guide top tips for buying a new build home advice article are welcome.
Edinburgh Architecture
Rowanbank Gardens, Corstorphine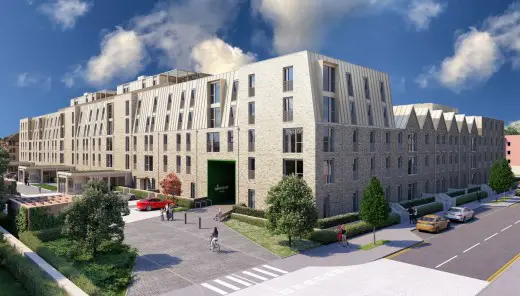 Rowanbank Gardens Edinburgh Housing
West Town Vision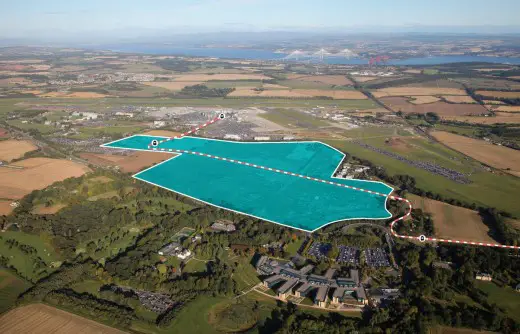 image courtesy of architects practice
West Town Edinburgh Property Vision
Comments / photos for the Top tips for buying a new build home advice page welcome