The Best Architectural Casino Buildings In The World Guide, Monaco Architectural Info
Top 10 Extravagant World Casinos Resorts
23 September 2021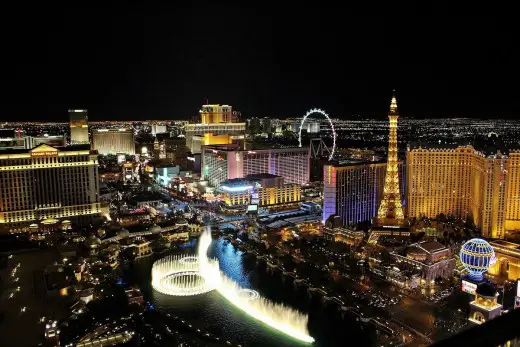 World's Most Extravagant Casino Resorts
Everybody thinks of Las Vegas when it is about casinos. The world's gambling capital is full of luxury casinos, and whoever visits Sin City tries their luck on their favorite casino games. However, there are several world-class gambling hubs outside Nevada that can provide you with a memorable gaming experience. We researched a bit and brought this list of the ten most extravagant casino resorts!
Caesar's Palace, Las Vegas
It wouldn't make sense to start this list without a casino from LV. This several decades old resort is Sin City's landmark, and it survived all turbulent times. Visitors can relax in Roman baths surrounded by classical architecture. It is not strange that Caesar's Palace brings the spirit of Ancient Rome and features 3,348 luxury guest suites and rooms. When it comes to the gaming space, players can find thousands of casino games in a 166,000 square feet space. However, if you prefer gaming on the go and looking for mobile casinos and their games for improving your online casino experience, check them out here.
The Wynn Macau, China
Macau is another hot gambling hub crowded with stunning casino resorts. The Wynn Macau is one of them, and it is a part of the well-known casino brand – Wynn Resorts – in Las Vegas. Its visitors can feel comfortable in a 100,000 square feet gaming space, which is equipped with more than 800 slot machines and over 500 gaming tables. If you plan your stay at The Wynn Macau, you have more than 1,000 ultra-luxury rooms at your disposal. Guests can enjoy other activities besides gambling like shopping, spa, or restaurants.
Marina Bay Sands Casino, Singapore
Marina Bay Sands Casino is one of the most iconic attractions in Singapore, and you shouldn't miss visiting it. Its construction imitates a deck of cards and has three towers. Its guests can enjoy the biggest infinity swimming pool, a museum, a theatre, an ice rink, and, obviously, a casino. You can also meet the local cuisine and culture, as it provides many activities. However, if you want to enjoy some gambling action, you can find:
2,300 slot machines
500 gaming tables
30 private gaming spots
250+ electronic gaming machines
You definitely won't get bored with this vase selection of casino games.
Sun City Casino Resort, South Africa
If you are looking for an authentic Safari atmosphere, you should visit Sun City Resort in South Africa. It is a two-hour drive away from Johannesburg, located in Rutenberg. Slots, roulette, and blackjack are the most popular games in this facility, while high-rollers and VIP patrons have private spaces available.
The Grand Lisboa, Macau, China
The Grand Lisboa is another Macau landmark, and its design looks like a birdcage. It is the tallest building in Macau, while its LED dome has more than a million lights. This resort's dazzling exterior attracts many guests, of which the most are high-roller gamblers and rich tourists. It caters to players with 800 high-limit gaming tables and more than 1,000 slots. The Grand Lisboa appoints some of the world's most famous chefs, and you can enjoy extraordinary cuisine and the best wines. The Wine Spectator magazine awarded this resort with the Grand Award for its selection of 15,000 wines.
The Venetian Resort Hotel Casino, Las Vegas
If you want to experience a romantic Italy in Las Vegas, you should head to The Venetian Resort Hotel Casino. It offers you to ride a Venetian gondola through the Grand Canal and float below balconies and bridges. This resort features over 4,000 suites and 4,000 rooms, while players can try out its 120,000 square feet gaming zone. Nineteen restaurants are available for guests, while you can relax in one of the best spas in the world.
Hotel de Paris & Casino de Monte-Carlo, Mónaco
The first European casino resort in this list is located in Monaco. If you plan to go to Europe for a vacation, you should know this is a top gambling destination in this part of the world, offering many luxury casinos. Casino de Monte Carlo is one of them, and it is something you might see in James Bond movies. This casino admits only international guests, and locals cannot enjoy its casino games offering.
City of Dreams, Macau, China
City of Dreams is a gigantic casino resort with 420,000 square feet of gaming area. Players can try out more than 1,500 slots and 550 gaming tables and have a chance to win huge jackpots. Regarding the other amenities, this resort offers more than 20 restaurants, including Jade Dragon, one of the Michelin-starred restaurants. You can have fun at the stunning water show, which includes over 80 performers.
The Ritz-Carlton San Juan Casino, Puerto Rico
One of the most extravagant casino resorts in the world is located in Puerto Rico. It is the Ritz-Carlton San Juan Casino that spreads over eight acres and hits the Atlantic Ocean. This casino features some advanced blackjack and roulette tables, while over 300 slots are available for those who prefer to spin the reels. Players have other arcade games at their disposal, while you can also taste authentic Puerto Rican cuisine.
Park Hyatt Mendoza Casino, Argentina
Heading to South America, you can find the Park Hyatt Mendoza Casino if you are looking for a good casino time. This resort is well-known for elite parties and lush gardens, and its rich guests can have a really good time here. It also includes a casino that offers all kinds of casino games, like roulette, slot machines, blackjack, baccarat, and others. However, the most popular game in Park Hyatt Mendoza Casino is punto Blanca, which is a real hit among both the local and international players.
Conclusion
As you had the opportunity to see, players can find extravagant casinos all around the world, on all continents, and not only in Las Vegas. Of course, Sin City remains the world's capital of gambling, but you can enrich your gaming experience by visiting some of these resorts. Make sure that you plan your holidays properly, and if you travel to some of these locations, don't miss the opportunity to win huge rewards in these stunning casinos!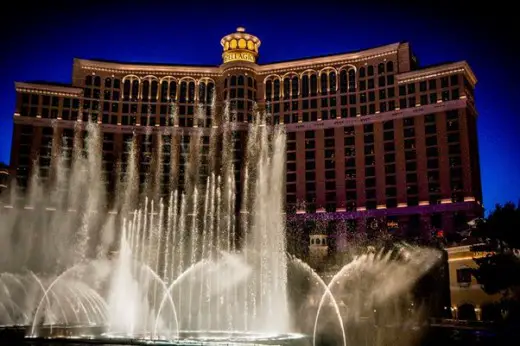 Comments on this guide to the top 10 extravagant world casinos article are welcome.
Edinburgh Architecture
Liberton Brae Townhouses
Design: LBA Architects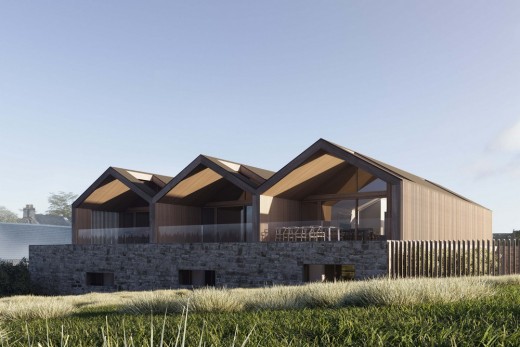 image courtesy of architects
Liberton Brae Townhouses
St James Quarter Edinburgh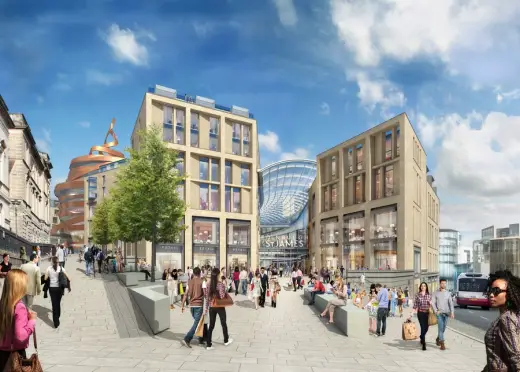 image of the development
St James Quarter
Comments on this guide to top 10 extravagant world casinos article are welcom