Ways to increase value of your rental property Guide, Architectural Tips, Online Advice
Ways To Increase The Value And Appeal Of Your Rental Property
2 Apr 2021
Renting your unused real estate property is one of the most lucrative ways to earn some cash on the side here in the UK but as the market is becoming more competitive with each passing year, you would need to make certain changes in your rental property in order to get high paying tenants.
What are those changes?
Well, they are as follows –
You would need to keep your property appealing and clean
According to revered Wirral estate and letting agents tenants never shy away from paying the premium rent to their landlords if the latter try their level best to keep the rental property appealing and clean.
Keeping a rental property in its prime is not enough. As a landlord, you would need to make sure that your rental property is being looked after by a professional housekeeping team. Sure this will cost you money but if you want high paying tenants, it is a cost that you should bear.
Renovate the floors of the property
In case your rental property has rugs and carpets on its floors, get rid of them as soon as possible. Carpets and rugs surely can keep the feet of your tenants warm but they are hard to maintain. On top of this, they smell funny especially when the rains start here in the UK. To avoid all of this, renovate the floors of your rental property and equip them with underfloor heating equipment.
In case your rental property has hardwood flooring, hire a professional team and ask them to polish the hardwood floor.
A good looking floor backed with underfloor heating equipment will surely justify the high rent you will be asking from your prospective tenant.
Be sure that the bathroom and kitchen of the property are upgraded
The kitchen and the bathroom are two of the most visited places in a home. Hence, if you want to make sure that your tenant agrees to pay a premium rent amount to you, the rental property would need to be equipped with a modern kitchen and bathroom.
Make sure that the kitchen has modular furnishings, proper lighting, and ventilation. On top of this also make sure that the kitchen is equipped with all the essential kitchen appliances.
In the case of the bathroom, make sure it has proper lighting, ventilation and equipped with modern appliances as well as bathroom fixtures. To be on the safe side of things, make sure that the bathroom fittings use less water so that you can steer clear of high water and electricity bills.
Summary
Apart from following the tips mentioned above, you can also increase the value and appeal of your rental property in order to get high paying tenants by stocking up your rental property with all the latest (and essential) appliances. Invest in a washing machine, a dishwasher, and a large refrigerator for your rental property. Adding these to your property will surely increase the rental income from your property anywhere between 30 to 150 pounds per month – think about it! For more details about how you can increase the value of your rental property visit website.
Comments on this guide to Ways to increase value of your rental property article are welcome.
Edinburgh Architecture
Liberton Brae Townhouses
Design: LBA Architects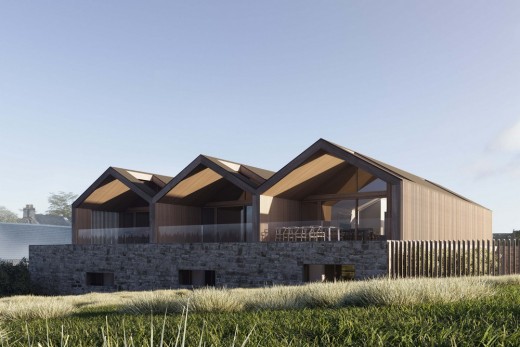 image courtesy of architects
Liberton Brae Townhouses
St James Quarter Edinburgh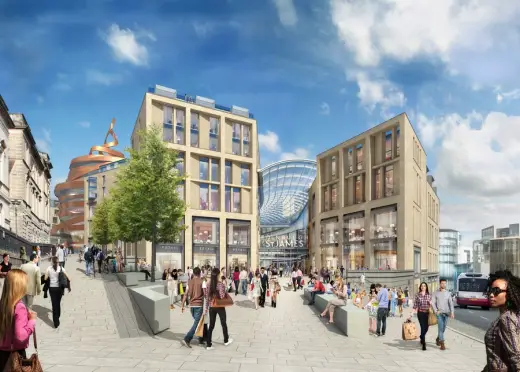 image of the development
St James Quarter
Comments on this guide to Ways to increase value of your rental property advice article are welcome