What are the 6 types of architects tips, Architecture advice, Building guide
What Are the 6 Types of Architects Guide
11 September 2021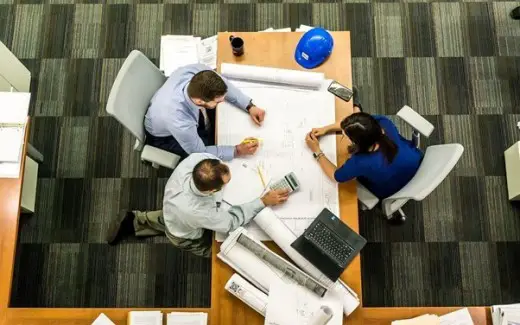 Architecture is one of the most misunderstood fields. Many people see an architect as some who designs a building and helps with its construction. To most people, all architects are the same and finding one to design a home depends only on quality. However, nothing could be further from the truth because architecture is a diverse field.
For example, did you know there are more types of architecture than you might think. From those who do design your home, to those who design whole towns, there is a lot to choose from. When someone says a city has an architectural style, such as the architecture in Edinburgh, there is an architectural theme at work.
So, if you are planning to build a new home, or simply redesigning a room, selecting the right architect is important. To help you understand the difference, we have a list of the six types of architect specializations.
Residential
If you are building your own home, you will likely work with a residential architect to help you reach your vision. You will work directly with the architect to help achieve a design that meets you specifications for a custom home. This collaboration also extends to working with contractors and developers to ensure the build goes smoothly.
Specialist residential architects are adept at working with small spaces and designing plans based on strict layouts and elevations. They will also provide ideal materials for the design as well as a timeline to finish the project.
Commercial
Commercial architects tend to grab the most headlines. If a new building opens in a city, it is from a commercial architect. This could be for a government or a business for buildings like schools, government offices, business skyscrapers, hotels, public building, shopping malls, and more. The goal of commercial architects is to appeal to the public as well as match the demands of the client.
Restoration
It is essential to protect buildings of historical significance through maintenance, reparation, and restoration. This kind of job requires specialist expertise, which is where a restoration architect can help. A professional in this field will upkeep a building keeping in mind its historic important. This includes handling legislative demands and material restrictions.
Landscape
Landscape architects are specialists in outdoor spaces and developing for open spaces for the public. Think of parks, gardens, public campuses, college grounds, and more. Landscape architects also understand outdoor space planning, including path placement and the general look and layout. They can work both in the public and private sectors, as well as for consumers.
Interior Designers
Many people differentiate a building architect from an interior designer, but they fulfil similar roles. Whether it is designing the interior of your home, or a commercial venture like an office or restaurant, and interior designer will know how to maximize the space while making appealing design choices.
Green Design
As climate change continues to impact day-to-day life, the need to construct environmentally friendly buildings is increasing. Green architects are specialists who understand the specific challenges of building with a climate conscious focus. These professional incorporate green infrastructure into their designs, such as solar panels and energy efficient construction.
Comments on the guide to Deciding on right windows for your home article are welcome
Edinburgh Architecture
National Museum of Scotland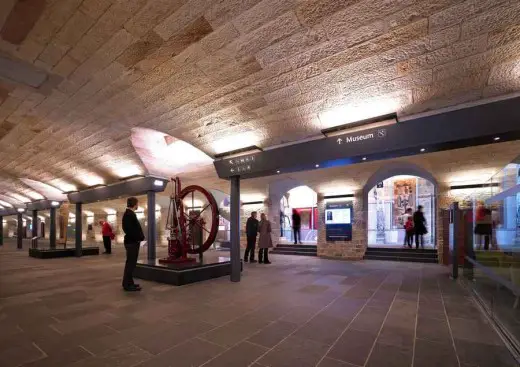 photo © Andrew Lee
National Museum of Scotland
Comments / photos for the What are the 6 types of architects guide page welcome