Why real estate marketing is essential in 2022 guide, Property selling tips, Buying homes
Why Real Estate Marketing Is Essential In 2022 Guide
21 Jan 2022
It's no secret that video content is ruling the internet right now, and savvy business people and marketing strategists are using videos to reach their goals. If you think that video marketing is for the business and entertainment industries only, think again. With the right content strategy, all industries can benefit from the world of digital marketing.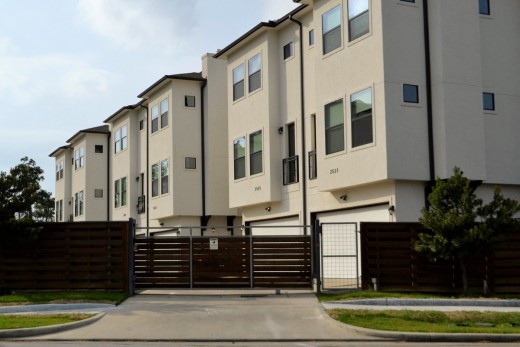 Even the real estate industry can benefit from video marketing. All you need is the right strategies for real estate online marketing. Gone are the days when only photos were enough to sell properties online. Audiences now prefer video content more as it's much more trustworthy.
Based on research conducted in 2017, 39% of property buyers have used websites with embedded video while searching for a home, and 56% of the buyers found the websites with videos very helpful. Two years later, the same survey found that those websites with video content became the most trusted source of information regarding real estate. A well-made video will showcase the property in much more detail than textual descriptions and images.
Thus, to bring success to your real estate business, you must focus on marketing it online with video content. By the end of this article, you will learn what it means to work with real estate videos and how you can market your videos online effectively.
Why are Property Videos so Trusted in Real Estate?
Videos have now become the no. 1 marketing tool, and they are being used for marketing almost everything. And real estate business is no exception – videos are interactive as well as trustworthy. Videos can provide so much information to an audience in just a couple of seconds. The revolution of video content has had a positive impact in the world of real estate for several reasons.
Reliable Lead Generation
Have you ever wondered how real estate agents get people to check out their property listings? It's pretty easy now with video content as it effectively works on all parts of the sales funnel. The top of the funnel generates valuable page views. As previously mentioned, pages with embedded videos get 157% more organic search results than pages without videos.
Near the middle and bottom part of the funnel, a compelling video has the chance to be the last nudge that buyers need to contact the real estate agent via email or call. Sharp real estate online marketing can also persuade sellers to work with a real estate agent. Basically, videos are great for audiences who want to get a little more insight into the interior and exterior of a property without visiting the place. This will help the buyer make more intelligent decisions about the property.
Versatile Use Cases: Tours, Testimonials, and More
An overview is just one of the possible uses of property videos, the ways to use a video are too many. You can use a video to show the audience an in-depth guided tour of each room of the property. You can also record testimonials from buyers and sellers about their experiences with real estate agents. This type of video would be of great help to earn audiences' trust, and improves estate agent marketing.
What Types of Real Estate Video Content Should You Make?
Just like films, real estate videos come in a couple of genres, such as – the guided tour, customer testimonial, etc. Let's take a look at the important real estate video formats and what they entail.
Listing Video
This type of video is created to accompany a specific property listing. The audiences get an overview of the property, including an inside look at the rooms and other relevant property features. Other than that, viewers get more basic information about the property, such as an address, dimensions, agent's contact details, etc.
These videos are usually a little over two minutes long and show off the best shots of the property's interior and exterior, with plenty of shots of a family actually using it. The video ends with relevant contact information and other details.
Testimonial Video
This type of video contains testimonials from or interviews with the previous buyers and sellers of a real estate agent. Viewers will see Q&A sessions, aerial footage and get to know more details about the property they are interested in. These videos can be more than two minutes long, as Q&A sessions can be lengthy.
However, the ideal duration should be six minutes because the attention span of viewers is short. The questions should be relevant, and the answers should also be to the point to make things clear to the viewers.
Agent Introduction Video
In this type of video, the overview of an agent will be shown – information on how and where the agent operates, and why they are eligible to work with the buyers and sellers. Besides showcasing the agent, it's important to add a few aerial footage shots to grab the viewer's interest. Good background music is important to make the audience stay till the end.
Make sure that the sound you are using as background music is copyright-free and fits the video properly. Try to go for soft, soothing tunes during the Q&A session and upbeat tunes during the intro and outro of the video.
Advice Video
Not everyone knows what's best when it comes to buying a property, and only an expert's words can be trusted. This is why making videos of a real estate agent offering guidance to sellers and buyers is a good way to build a bond of trust between the business and audiences. Try answering commonly asked questions of the viewers in the video and finish it off with some bonus tips to help out the potential buyers.
How to Make and Share Real Estate Videos?
One of the first few questions that come to one's mind while thinking about this part is whether they should create the videos themselves or hire a professional videographer. Both are good options, but there are a few things to know before taking this decision as both of these come with advantages and disadvantages.
Professional Videos
Creating professional videos is a good investment as videos have a long shelf life. For this, you will need to hire professional videographers and producers. Even though the cost is a bit high, you will get videos made by experienced professionals. The process will be way less time-consuming and the results will be highly customizable for different uses.
DIY Videos
As the name suggests, you shoot and edit the video yourself. This is something that most people are opting for to save extravagant expenses. All you need is a good camera (even a good smartphone camera will do), good lighting, and other necessary equipment.
To avoid shaky footage, you can get a tripod. Yes, there are risks as this takes time, effort, and technical skills. But, there are countless valuable tutorials available online to help you out. Once you take the shots, choose an online editor that meets all your needs, and you are good to go.
How Long Should Your Videos Be?
As previously mentioned, the first thing to keep in mind while making videos is the attention span of the viewers. So, keep your videos simple and to the point. If you only include the important parts in the video, you'll see that the video's length has been shortened. The ideal length of a real estate video is between 2 to 6 minutes.
Conclusion
Buying or selling real estate is a high-stakes process that takes so much patience. But, with well-crafted video content for real estate online marketing, you'll always be on top of your game. So, get into the field of real estate video marketing and see massive growth in your business in 2022.
Comments on this guide to Why real estate marketing is essential in 2022 article are welcome.
Edinburgh Architecture
Rowanbank Gardens, Corstorphine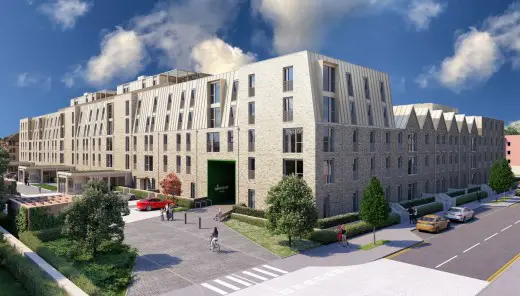 Rowanbank Gardens Edinburgh Housing
West Town Vision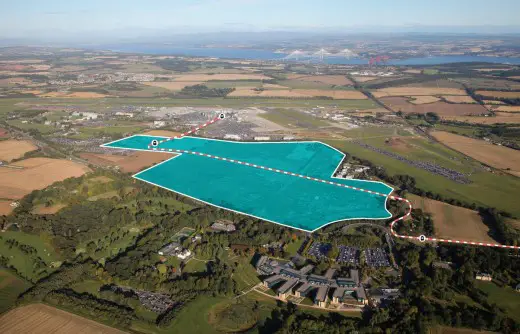 image courtesy of architects practice
West Town Edinburgh Property Vision
Comments / photos for the Why real estate marketing is essential in 2022 advice page welcome