Working from home guide, How it can affect monthly bills advice, Property heating tips
Working From Home? Here's How It Could Be Affecting Your Monthly Bills
13 December 2021
In the past year, the remote working trend as significantly grown. Now, thousands of people around the UK have switched the office for their own homes. However, for many, this has drastically effected their monthly bills.
Today, we will be discussing how working from home could be increasing your monthly bills and what you can do to combat it.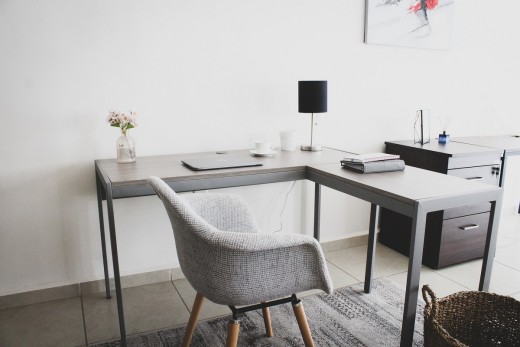 Food
A lot of remote workers have noticed an increase in the price of their weekly food shop. This is because when some people work from home they tend to eat more. This can be for several reasons. One being that there are no distractions from other people as you tend to work alone. It can be a lot easier for our minds to wander and think of food and as a result we may be eating more than if we were in the office.
The way to combat this is simple. Plan your meals and write down a shopping list. This will help you to avoid overspending and you will have a strict meal plan to stick to, so you don't start to eat yourself out of house and home. There are now plenty of shopping list apps so, the process couldn't be easier.
Heating
As we go into the colder, winter months, remote workers will notice a significant rise in their energy bills. People will be forced to put on their heating as a result of the cold weather closing in and the monthly bills will certainly soar.
Of course, you can throw on your dressing gown and cosy slippers, but to make your life a lot easier you could replace your boiler to a more energy efficient model. Many people do not realise that their old boilers could be having a drastic effect on their energy bills. But how do you know if your boiler is old? And how much is a new boiler? It can help to bring in the help of a professional to answer those all-important questions.
Boiler Central are a company who have installed and replaced boilers in many homes around the UK. As well as helping you identify whether your boiler needs replacing, they will also help you find a quote that fits within your budget. It's time to combat those rising bills with an energy efficient boiler just in time for the winter.
Telephone Bills
Our telephone bills are also something that can rise whilst working from home. This is because we are no longer in the office surrounded by our work colleagues. So, we contact them more via our mobiles when we need them.
Whether you use a landline or a mobile phone there are a few things you can do to save some money. Most of us can settle for our monthly phone bill but it is important that you shop around. There are plenty of comparison sites that you can use to search for a better deal, and it is always worth talking to your phone provider to see what they can do to help.
Appliances
Typically, when leaving your home to go to work your household appliances would be switched off. However, when working from home, the chances are appliances like your TV and kettle will be on throughout the day.
Of course, this will influence your energy bills. Although there will be times that you fancy a cup of tea or you'll need to put the microwave on to make your lunch, there are still some steps you can take to help reduce your energy usage.
We are all guilty of leaving appliances on standby but now is the time to ditch that habit. Even appliances that are on standby continue to draw out energy. According to Energy Saving Trust, it's estimated that the average UK household spends £30 per year leaving devices on standby. That's the cost of a weekly food shop. So, it's time to ditch standby and switch off those appliances.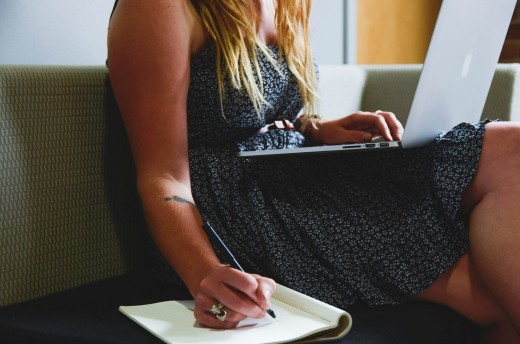 Water
Most people have also noticed a surge in their water bills. In fact, almost 50% of the UK's water is used in the home. Your water bills can rise for several reasons. We may be making more cups of tea and coffee, washing up more and taking more showers. It is important that we get into the habit of using less water.
With some quick online research, you will find plenty of ways that you can save water in the home. For example, don't leave your taps running for a long period of time. Also, reduce the number of times you wash up each day. There is nothing wrong with leaving your washing until later in the evening so you can do it all in one go instead of multiple washes throughout the day. It's small changes like these that can make a huge amount of difference over a long duration of time.
Comments on this guide to Working from home – how it affects monthly bills article are welcome.
Edinburgh Architecture
Liberton Brae Townhouses
Design: LBA Architects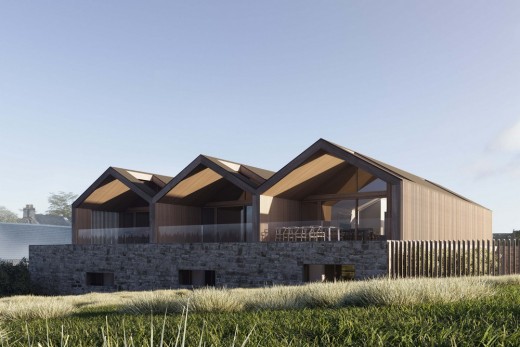 image courtesy of architects
Liberton Brae Townhouses
St James Quarter Edinburgh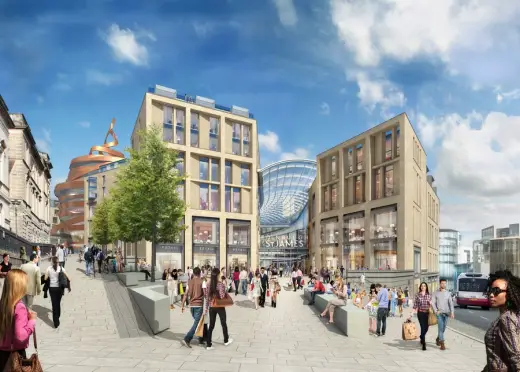 image of the development
St James Quarter
Comments on this Working from home guide, how it affects monthly bills article are welcom