Trusted 5 Fun Office Trends For 2020 Advice, Commercial Property Tips
5 Fun Office Trends For 2020
3 Jan 2020
2020 looks great when it comes to offices. And things are more open and relaxed. For instance, Google has an open food store for employees to eat for free. Also, some offices let you dance it out to loud party music during breaks.
If you find that your workspace is not satisfying your needs, renovate. You want it to be fun and people-friendly. Furthermore, you want it to be colorful. So follow your heart when it comes to renovating your space, and unleash that inner child in you.
Renovating calls for the best in the business, and you should communicate your dreams to the renovator that we have picked. Out of all the renovating services out there, Eight Design is one of the few you can rely on.
5 Trends That Make Workplaces Fun
We have been researching how the workplace affects productivity for a long time, and our experts all agree: a fun office motivates workers better than a traditional one. In doing so, productivity rises.
Some of the following trends make offices better for your employees. They certainly are not the only things imaginable, because the sky's the limit to possibilities. But the ones we recommend are sure-fire ways to make your workers happy.
The Hybrid Office
A hybrid office is the way to go! Hybrid offices increase productivity and improve workplace morale. On top of that, it makes a really good impression on potential hires. Meaning, there is a lot of potential employees to pick from.
A hybrid office is one that has features that are not present in traditional offices, like a gym or cafe. Or maybe even a basketball court or a playroom for kids. Furthermore, it should be something that makes your employee's lives easier and fun.
If you have the budget, infuse the workplace with entertainment and necessities. Plus don't forget to ask your employees what they want. After all, they are the primary focus.
Roaming Workstation
People don't like the same thing over and over. So working from that same desk can get tiring. It's better to let them roam free and let them pick from all sorts of sitting arrangements available. For instance, some might want to work on the balcony, while another prefers a bed.
All you have to do is give everyone their laptop. Next, install plug points everywhere. After that, get all sorts of chairs, sofas, swings, beds, and other resting arrangements.
Not everyone has the choice of adjusting their workspace at will, so they are more likely to resolve inefficient discomfort.
Furthermore, team bonding and self-initiated decision-making rise with flexible seating, but make sure that your employees keep the office clean. Adding a clean office policy goes well with this arrangement.
Echo Friendly Design
People are more conscious of their surroundings and how they affect it these days, and we all need to do our part in reducing our carbon print. Furthermore, we should use renewable energy like solar power.
The incorporation of nature into the workspace is very refreshing. And it's also very good for your employees' health. Fresh oxygen keeps the brain alive and decreases drowsiness from boring paperwork. Workers can water the plants if they like.
Also, you can get great office furniture and tools that are recycled. For instance, some chairs and sofas are entirely made from junkyard material. Other recycled things for offices include plates, pots, cups, paperweights, entire desks, and a lot more.
Offices can also have vegan and vegetarian food around for workers. If the workplace is a source of inspiration for humane eating, it will spread to all homes. Furthermore, vegan food will keep your workers fresh throughout the day.
Color
Color is really important in the workplace; a dull workplace makes for dull workers. On the other hand, color livens the spirit. So, you should be imaginative when it comes to painting the workplace and bathrooms.
There are many ways to make the office visually appealing. You can go along with a theme, such as your favorite cartoon, sports cars, superheroes, or the silhouette of people partying.
You could also have an interactive wall, meaning that the workers get to put their mark on the wall. It could be a poem or a drawing or whatever they want. When a beloved worker leaves, these marks become special.
Another good way to go is humor. Funny depictions in the bathrooms is an old tradition that many cultures share. Never forget to liven up the bathroom. Believe it or not, it makes an impact on workers. They go in grumpy and come out with a smile if it works.
Technology in Design
Infuse technology into the design of your workspace. The objective of technology is to make things easy. Furthermore, technology is best when innovative, like small tv screens at the back of seats. Or mass phone charging stations.
If you have an office/kitchen hybrid, be sure to get multifunction appliances. With it, your employees will make their food and coffee. After eating, they can clean the mess up in a dishwasher.
You could also offer a washing machine and dryer. It will surprise you how handy it may be. As you can see, homely attributes are hot in 2020. Also, if it's possible, get some hand dryers for the bathroom – see https://www.hillsidehanddryers.com/blog/5-reasons-why-you-should-buy-a-dyson-hand-dryer-37.asp.
Lastly, an important application of technology is clock-in and clock-out. Make it as easy as possible to do because clocking in on time can be a nightmare if you lose your ID card. Clocking in with your thumbprint or your eye is much more convenient.
5 Fun Office Trends For 2020 Conclusion
Workers do their best in a good mood, so make sure that your office can lift spirits and make the environment as user-friendly as possible because the easier it is to perform tasks, the more productivity increases.
Who says a workstation can't be fun? The old days of slaving in harsh conditions are over. Make a workplace hybrid. For example, A mini soundproof club for dancing breaks makes morals rocket. Also, be funny and colorful with the walls. It will keep the positive energy flowing even after lengthy tasks.
Furthermore, an echo-friendly office is our right and does not contradict technology. So get high tech technology along with recycled workplace furniture and let your workers roam around.
The goal of a good workstation design is to satisfy workers. So make sure that you take ideas from the actual workers themselves.
Comments on the Quick Guide to 5 Fun Office Trends For 2020 article are welcome
Scottish Architecture
Contemporary Lothian Buildings
Charlotte Square Edinburgh New Town Square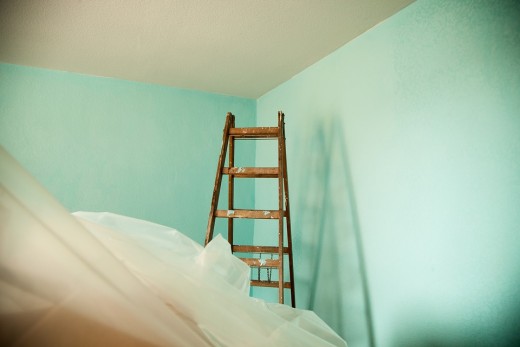 image courtesy of article provider
Comments / photos for the 5 Fun Office Trends For 2020 page welcome