6 simple tips to save more money on Edinburgh sightseeing tour guide, Scottish Capital Visit
6 Simple Tips to Save More Money on Your Edinburgh Sightseeing Tour
9 December 2021
Pick up some tips on how to see and enjoy some of the best Edinburgh has to offer without spending a lot of money.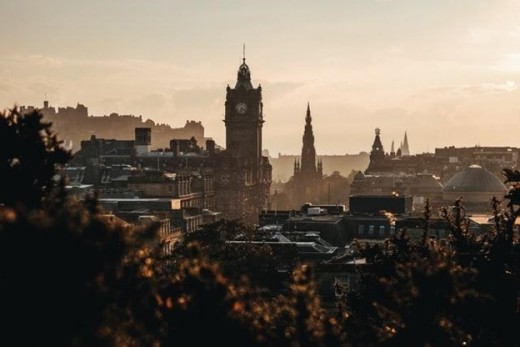 Photo by Adam Wilson on Unsplash
6 Simple Tips to Save More Money on Your Edinburgh Sightseeing Tour
Edinburgh is a beautiful and historic city that is well worth visiting as it is by millions every year. However, it is not a cheap city to vacation in and is ranked as the 21st most expensive city in the world to visit. This fact can be a major deterrent to those with a limited travel budget but don't be too discouraged.
Even though you may be on a restricted budget there is no reason why you can't still enjoy yourself in Edinburgh. Sometimes you just have to think outside the box. If you like gambling but can't visit casinos for some reason, you can play at online sites listed at NoDepositz which offer some definite advantages over land based casinos. Likewise if you are considering a trip to Edinburgh, you can reduce your expenses by not doing things the way a typical tourist might and still have a good time.
From historical landmarks to festivals and beautiful scenery Edinburgh has a lot to offer visitors. Fortunately despite the fact that Scotland's capital can be costly there are plenty of things you can do on a budget. Here are 6 tips you can use to save money on your trip to Edinburg.
Getting around Edinburgh on foot is one of the best ways to see the city. Edinburgh is compact and many of the best attractions will be within walking distance of your accommodations. Old Town has many side streets with lovely shops, and there are many areas that you will only be able to explore on foot.
Taxis are expensive in Edinburgh, and although they have Uber, it isn't much less. Plus, in addition to saving money and seeing more by walking you will probably get where you are going just as fast as traffic is relatively heavy in the city. For locations that are a little further than you would like to walk, renting a bike is an option as well.
Edinburgh's museums and galleries are one of the biggest attractions for visitors, and a large number of them offer free admission. The Writer's Museum focuses on some of the most famous Scottish writers like Robert Lois Stevenson and Robert Burns. The Scottish National Portrait Gallery and the Scottish National Gallery of Modern Art allow you to view their collections for free and the National Museum of Scotland is a definite must see. For a £1 donation you can take a gallery shuttle bus that connects the National Gallery, National Gallery of Modern Art and National Portrait Gallery.
Visitors can also drop in at the Scottish Parliament building which offers 4 different 1 hour tours that focus on architecture, art, photography and parliamentary history. The Museum of Childhood, the first museum in the world specializing in the history of childhood, the Queensferry Museum and the People's Story are also worth a visit and offer free admission.
Visitors to Edinburgh will find an abundance of natural attractions and parks to explore while they enjoy the outdoors. Princes Street Gardens is located in the center of the city under the shadow of the castle. It runs between Old Town and New Town and is a lovely spot to relax. Holyrood Park is another spot where you can spend hours exploring its 650 acres and enjoying the natural scenery. At the center is Arthurs's Seat, a dormant volcano with a spectacular view from its summit.
Carlton Hill is also offers a great view and has several monuments including the Nelson Monument and the National Monument of Scotland. Entry to the 70 acre Royal Botanic Garden Edinburgh is free but you will have to pay £7 to visit the 10 glasshouses that recreate different environments such as the tropics or desert. The Water of Leith Walkway is a 12 mile river-side walk that wanders through the middle of Edinburgh and passes through Dean Village and Stockbridge which has many cafes and interesting shops.
There are many beautiful churches in Edinburgh that people tour for their historical significance as well as to admire the architecture. Many of these churches can be visited for free. Some of the better known churches are Greyfriars Kirk with it monument to Greyfriars Bobby, the loyal canine companion and St Giles Cathedral which sometimes has free lunchtime concerts. Some churches offer guided tours for a small fee and you can find free guided tours as well.
There are a variety of walking tours for visitors to Edinburgh that are cheap and even free. If you are in the mood for a drink you can take the Gin Discovery Tour of the Edinburgh Gin Distillery for £10 and sample some of their gin. The Underground Vault Tour is £9 and takes you through a series of tunnels beneath Old Town where serial killers were housed and spirits and witches were reputed to roam. The main sights in Old Town can be caught when you take the Free Walking Tour and guides will entertain you with some of the city's history and legends
Plan your trip during the off-season
There are many festivals and concerts in Edinburgh, especially during the month of August when the Fringe Festival takes place. Unless you are absolutely determined to attend a festival you may do better visiting during the off season. You will save a good amount on airfare and accommodations by avoiding the warmer months of March to September as well as the Christmas holiday season.
The best prices on fares and accommodations are from November 1 to mid-December and from the end of December up to mid March. Planning a trip for January or February will allow you to pick up some good winter deals. You will also avoid crowds at many of the attractions. The average temperature in Edinburgh during winter months is 4°C so you can still enjoy the outdoors most of the time as long as you dress warm.
There is definitely plenty for you to see and do in Edinburgh without draining your finances.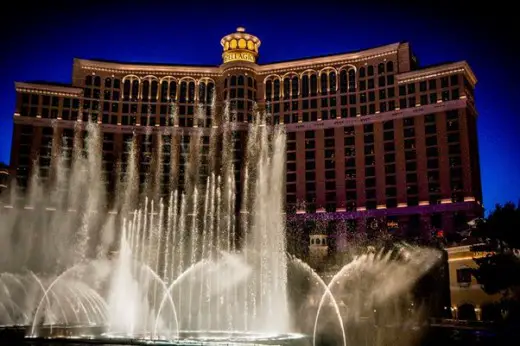 Comments on this guide to 6 Simple Tips to Save More Money on Your Edinburgh Sightseeing Tourv article are welcome.
Edinburgh Architecture
Moxy Hotel Edinburgh News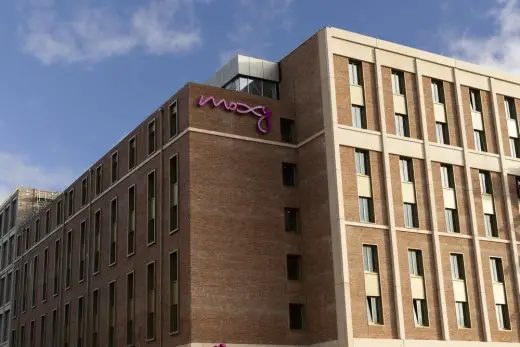 image courtesy of architects practice
Moxy Hotel Fountainbridge
St James Quarter Edinburgh – major new shopping mall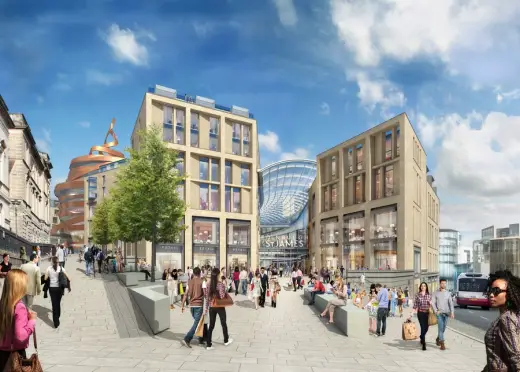 image of the development
St James Quarter
Comments on this guide to 6 Simple Tips to Save More Money on Your Edinburgh Sightseeing Tour article are welcom