Circus Lane Houses, Edinburgh Mews Property, New Town Home, Design, Architect
Circus Lane Edinburgh : Architecture
New Town Mews House, Scotland – design by Richard Murphy Architects
18 Jun 2016
Circus Lane House
new photos of these New Town mews properties: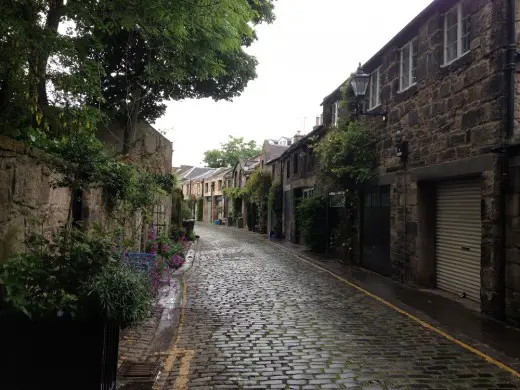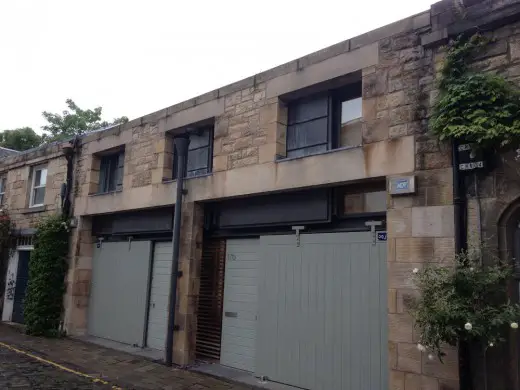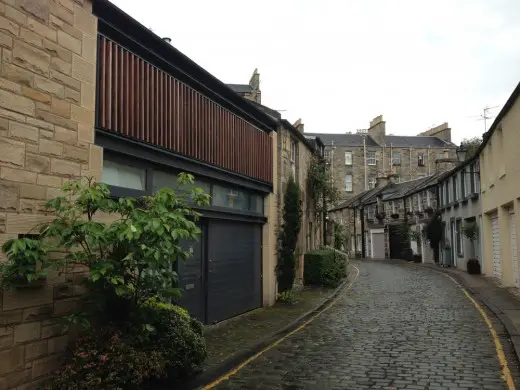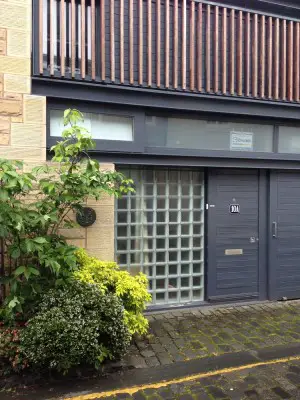 photos © Adrian Welch
An interesting building close by on St Stephen Street: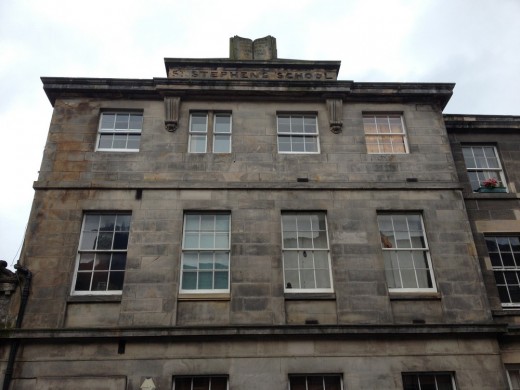 photo © Adrian Welch
Aug 2006 Update:
Images of Circus Lane house by Richard Murphy, a year after completion:
Jun 2007 Update:
Circus Lane House : RIBA Award 2007
Awards jury citation reads – "As with other projects by Richard Murphy, the colour and detailing are intense and thoroughly engaging and, although there are inevitable references to Carlo Scarpa, this is clearly an original work that far exceeds the normal standard of new domestic architecture.
Seeing the completed house, it is hard to imagine why so many obstructions were placed in the way of the planning applications. As a template for sensitive but uncompromisingly modern urban infill within an historic street, Edinburgh's City planners could do much worse than look to this small project for inspiration."





Circus Lane house – images © Adrian Welch: aug 2006
Aug 05 Update:
Images of almost complete Circus Lane house (10A, so-called Japanese house) by Richard Murphy

10A mews house – image © Adrian Welch: 2005
We joined the campaign to let this house get a chance of life and it joins three other houses by Richard and one by Lorn Macneal on Circus Lane, worth a visit.


10A mews house detail – image © Adrian Welch: 2005
The previous two (adjacent) houses further down the lane on the north side completed a few years back for a furniture supplier:

mews houses – image © Adrian Welch: 2005
The latest mews house is at the west end of the lane and has a very horizontal appearance, especially the long dark brown bar of the wood slats towards the top of the facade. There isn't the normal contextual balance here and thus the house doesn't fit into the Mews so easily, although small it has a dynamic of a modern house in Tokyo or Amsterdam, except in rustic stone. The rear (south) facade exhibits Richard's classic asymmetric layering and is warm and graceful.


10A building image from RMA: 2003 – no larger image
His houses further along in the middle of the Circus Lane's north row are more balanced with apertures and stone coursing reflecting those adjacent:


mews houses – image © Adrian Welch: 2005
It is more layered than the Knox's house at 10A with recessed lead panelling sliding wonderfully behind the stone. The two adjacent mews houses for Mike Gordon at the east end are more restrained and almost symmetrical. Opposite is emerging a property by Lorn Macneal which is subtley good in its facade treatment and less stylised than Richard's mews houses.


circus lane – image © Adrian Welch: 2005
Planning permission for the latest mews house was refused twice but was won on appeal this design. It became known as the "Japanese" house (note the Japanese "no parking" sign now installed!).
Adjacent buildings include Circus Cafe and Moray Place, also by Richard Murphy.
Also by also by Richard Murphy Architects in Edinburgh:
Edinburgh Filmhouse – Sean Connery
Comments / photos for the Circus Lane Mews Properties Edinburgh Architecture page welcome