Fascinating facts on Two Edinburgh Construction Projects Advice, Property Tips
Fascinating facts on Two Edinburgh Construction Projects
6 Apr 2020
Design dynamos like Charles Rennie Mackintosh and polymaths such as Alasdair Gray have ensured that Glasgow and Scotland's west coast perpetually project their take on the kaleidoscopic Caledonian psyche onto the physical world.
But the legacy of these legendary figures is also complemented by the eclectic and unusual mix of iconic engineering and urban planning projects that characterise Edinburgh and Scotland's east coast.
From castles perched precariously on volcanic plugs to bridges built with blood, sweat, tears and technical ingenuity, Edinburgh and its surrounding area is an inspiration to project managers and architects alike.
Here are some fascinating facts on two of its most famous construction projects.
Forth Bridge
Often called the 'Forth Rail Bridge' in order to distinguish itself from its adjacent sister road crossings, this world famous bridge has been operational since 1890 and still connects Lothian and Fife shores with a solidity and strength that's as striking as its signature red paintwork.
A UNESCO World Heritage site, this 8094 ft-long colossus was designed by Sir John Fowler and Sir Benjamin Baker and the entire superstructure weighs in at 51,324t.
Built between 1886 and 1890, it required 6.5 million rivets, 49,200 cubic metres of concrete and 50t of cement, while the project required 4000 workers at its peak.
Thanks to its scale and style, the Forth Bridge has become one of Scotland's most familiar sights and subsequently inspired flights of fancy in different spheres – for instance, The Bridge by Ian Banks twists its traditional psychogeography to create an alternative reality that's shockingly subversive yet eerily familiar.
Moray Place, Edinburgh New Town
The Earl of Moray's Drumsheugh Estate in the west of Edinburgh's New Town originally included verdant parks, policies and a grand mansion house bordered by a mill lade on the Water of Leith.
In 1822, with the gorgeous Georgian symmetry of the New Town taking shape around him, the Earl decided to demolish Drumsheugh House in order to create a high-end housing estate that would appeal to Edinburgh's elite class.
His chief architect, James Gillespie Graham, devised a plan for elegant houses in the same neoclassical tradition as evident in their new environs, clustered around private and communal gardens in attractive tree-lined crescents.
There were 152 stances for homes available for an annual feu duty of £30. Each elegant unit cost between £2000 and £3000 to build and the construction challenges were considerable – heavy building stone had to be transported across the Water of Leith at Dean Village and then hauled up Bell's Brae using four-legged horsepower.
Much of the estate remains intact to this day and properties very occasionally pop up for sale – for considerably more than the original price tag!
If these two diverse projects have inspired you, perhaps you'd enjoy exploring related job roles?
If so, a project management MSc from Anglia Ruskin University Distance Learning allows you to study from the comfort of your own home and browsing architecture.com reveals more about design manager, town planning and senior architect roles.
With plans for transforming Scotland's cities being drafted daily, perhaps going back to the drawing board could be the start of an exciting new career.
Comments on the Fascinating facts on Two Edinburgh Construction Projects advice article are welcome
Scottish Architecture
Contemporary Lothian Buildings
Charlotte Square Edinburgh New Town Square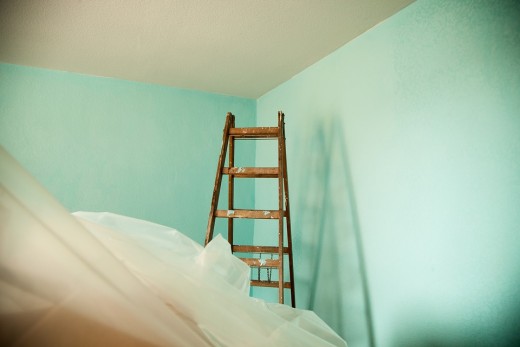 image courtesy of article provider
Comments / photos for the Fascinating facts on Two Edinburgh Construction Projects page welcome