Removals Company Edinburgh Home Renovation, Lothian House Moving Help, Property Relocation
How A Removals Company Is Useful in Edinburgh Guide
9 Nov 2020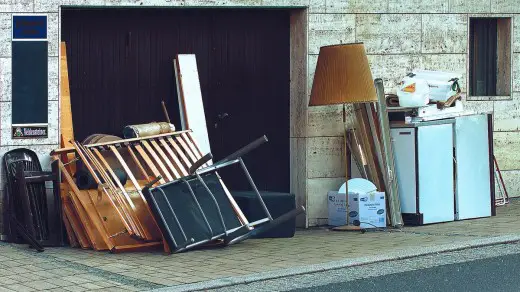 How A Removals Company Is Useful During Your Edinburgh Home Renovation
From improving the aesthetic of your home to increasing its value, there are many reasons to renovate a property. Read about how to increase the value of your home via a home renovation here.
Whatever the reason is, though, it is almost impossible to get through it with every piece of appliance and furniture unscathed when your home is undergoing renovation. With the dirt, dust, heat, and various dangerous tools and equipment in a construction site, there are just too many things that could go wrong.
If you are planning on using some cloth or moving blankets to keep your stuff protected during the renovation, then let me tell you that such covering may not always be enough to shield your items from getting damaged. Instead, you will want to consider moving and storing these items elsewhere in the meantime.
By doing this, you will not have to think about any of your belongings potentially getting damaged beyond repair. This, in turn, will save you a lot of money on costly furniture repairs or replacement.
Don't even get me started on the stress, frustration, and costs of having to deal with damaged fine art, antiques, and priceless family heirlooms!
Leaving your renovation crew to manoeuvre around your appliances and furniture around the house will also lead to a lot of misspent time, money, and energy. However, without these obstacles in the way, your construction crew can focus on getting the job done without disrupting the renovation timeline or going over-budget!
The best part of all this? You don't have to do it all yourself! You could hire a professional removal company to help you temporarily move your belongings out of your Edinburgh home!
You may be thinking, "Wouldn't that cost me a lot of money?" Well, let me tell you that although seemingly costly and impractical, hiring a removals company for your Edinburgh home renovation project is actually a good idea.
Benefits of Hiring an Edinburgh Removals Company To Move Your Belongings During A Home Renovation
Because of the various services they can offer, there are many reasons why hiring a removals company in Edinburgh to move your belongings during a home renovation project is beneficial. To help you understand why, we've put these reasons on a list for you to peruse. Here it is:
Extra Peace of Mind
You already know that moving your items out of the house will keep them safe and secure. However, with a moving company on the job, you can also rest assured knowing that your belongings are being handled and moved with the utmost care. That means you won't have to worry about anything getting lost or damaged under their care.
This extra peace of mind is something that you wouldn't encounter if you decide to move these items by yourself. After all, attempting to do so without the experience, proper training, or equipment may only lead to costly damages to your stuff, or worse, leave you severely injured. Here are some of the most common injuries associated with moving heavy furniture.
Moreover, renovations are costly. Hence, a professional mover's skill, experience, and speciality equipment would definitely be beneficial to getting your belongings back into the house without inflicting damage on your newly-painted walls or recently-buffed floors.
You May Choose Not To Pack Your Items Yourself
Packing your items, whether it be for a house move or temporary storage, is no easy feat. It will take a lot of effort and a lot of time, especially if you don't have the proper training or technique. Fortunately, aside from the transportation of goods, many moving companies also offer packing and unpacking services.
You may also rely on a moving company to provide you with the necessary packing materials you will need. They will have everything from heavy-duty packing boxes to almost any type of tape.
No Need To Worry About Storage
Taking your belongings out of the house is one thing, but where exactly you'll be storing them is another problem all on its own. Fortunately, most removal companies will have a storage facility to keep safe the belongings you have entrusted to them.
That means you won't have to worry about both hiring movers and renting a self-storage unit for your stuff!
Your Stuff Will Be Protected By Insurance
Contrary to popular belief, moveable items during renovation are not always covered by their home and contents insurance. A removals insurance policy, on the other hand, may protect you from potential financial loss by covering your items during packing, transportation, and even during storage.
Do remember, though, that you should NEVER make assumptions on what your insurance policy covers. It is always better to ask and clarify rather than deal with dire financial consequences later on.
Now that you know how beneficial a removals company is to a house renovation project, do consider hiring an Edinburgh removals company for yours! They will not only make the task of temporarily moving your belongings a breeze, but also help you save a lot of time, money, and stress for the duration of the project!
Meanwhile, if you require some renovation tips, here's a Step-by-Step Guide on Home Renovations.
Comments on this How a removals company is useful in Edinburgh article are welcome.
Edinburgh Architecture
3-8 St Andrew Square
Design: CDA and Gareth Hoskins Architects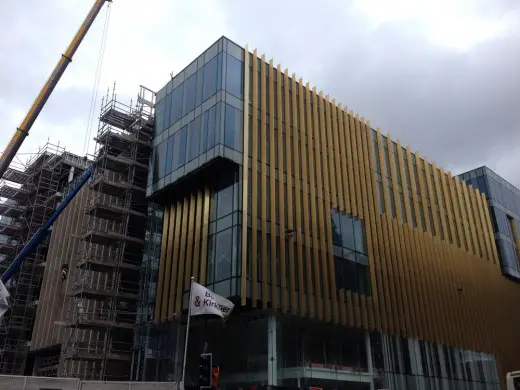 photo © Adrian Welch
St Andrew Square Building
Comments / photos for the How a removals company is useful in Edinburgh guide page welcome