How to Repair and Replace Outdoor Custom Metal Art Work, Architecture News
How do You Repair and Replace Outdoor Custom Metal Art Work?
21 Aug 2020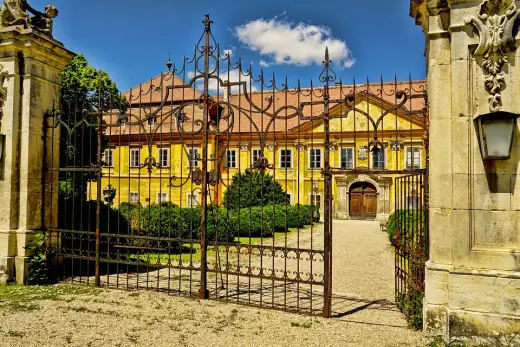 Image Credit: Pixabay
Outdoor metal works and designs undergo a rigorous process of proper planning and careful development before permanently situated in their current areas. Thus, a consistent supervision and protection method is an extreme need, especially for the type of material used. To prevent an irremediable rusting custom metal railing from happening, check out this metal care guide we've created to guide you on the dos and don'ts of metal maintenance.
Significance of exterior metalwork
Metal is the material commonly utilized for building gates, fences, and railings. Moreover, its characteristics of sturdiness and easy maintenance make it preferable by most people for their homes and commercial development projects. Its appearance adds to the many advantages of the material since it helps provide an aesthetic feel to the look of your house or infrastructure. Metal is a must-have material because, aside from completing the design of your terraces or porches, this may also function as a convenient site to hang your flower beds, lightings, or bunting.
You should not underestimate the advantage of outdoor metalwork though it is given that it beautifies your home. Its most essential purpose, still, is primarily for your safety. Its other benefits include the following: its unmatched durability to withstand any kind of weather; heaviness and robustness that enables it to stand firmly in the ground; its cost-efficiency since it saves you the burden of additional expensive iron repair; its long-lasting corrosion-resistance and incredible structural integrity only allows more restoration time; its beauty and elegance since it can provide a natural and minimalist style better compared to tall wood fences and lastly, its safety and security make the material a perfect component for exterior metalwork.
Metalwork maintenance
Despite the long list of benefits that outdoor metalwork has, the material is still susceptible to factors that can cause its disfigurements such as corrosion, fracture, and rust. Metal care procedures should involve actions like cleaning, painting, and lubricating to make sure that the material is well-maintained.
It's best to distinguish the type of metal used for your exterior design first to specify which particular steps would be taken to ensure the material's maintenance. It's even more difficult to tell the difference between various types of metals, especially when combined and already covered with paint.
The metal may also be durable, but with worn-out paint, it may be vulnerable to damage due to rust when exposed to substances containing oxygen. When this happens, it may enlarge and cause its parts to break off.
Common issues of outdoor metal works
Ruined paint
Paint discoloration
Rusting
Removed metal portions
Accumulated dirt or dampness
Growth of small plants or moss
Cracking of structures where metalwork is placed
Squeaking and misalignment of ironwork
It's best to recommend that such problems be addressed as soon as possible before it becomes very time-consuming and expensive to fix or worse, you will be required to replace your custom outdoor metalwork.
Cleaning and repainting procedure
Materials needed:
Steel brush
Laundry soap
Sandpaper or other abrasive material
Old newspaper and cardboard
Used cloths
Scraper
Paint for metals or steel
Sterilizing solution
Protective gear
These are the steps needed to be done in cleaning old paint from metal works:
Remove flakes of old paint.
With the steel brush's help, start brushing the flakes coming from old metal paint and rust. This is necessary because covering the metal with new paint won't be effective when there are portions still covered by the old paint. Do include the small plants and algae that grew within the parts of the ironworks. To avoid the growth of these green stuff, apply a sterilizing solution that effectively clears out moisture within the railings and leaves it overnight.
Scrub off all the small shrubs of plants.
Secure that all areas of the railings, fences, or gates are free of moisture and plants. There are portions of the metal that may not be obvious from afar and are left unattended. These places may form moisture that allows moss to grow and must be taken out immediately. Use the scraper to assist you in getting rid of those unwanted greens.
Ready the metal pieces for paint
The remaining old paint can be removed using sandpaper or any abrasive material capable of completely taking away the faded paint and providing better adhesion for the newer replacement. Rub the edges of the metal pieces to achieve a smoother finish.
Eliminate oily dirt and other filth
We advise you to wear gloves and use old cloth when taking off all types of soot through laundry soap and warm water. This will guarantee the effortless removal and complete cleanliness of the iron pieces. Once it's totally out of dirt, get a new cloth and water to rinse off the removed suds.
Apply the paint replacement
Cover the stone or bricks where the custom made metalwork is attached with newspaper and masking paper. Ensure the weather is appropriate to carry out the painting. Cut unnecessary plants that obstruct the metalwork and insert cardboard behind the railings or fences to protect the plants from splashes. We also suggest you do a trial paint by applying a small portion to make any adjustments before painting the entire piece. Strictly follow the manual or instruction provided of the paint manufacturer especially on the duration between coat applications.
Metalwork repair and replacement
Proper maintenance and metal repainting are the most important steps in providing care for your exterior metalworks, which would surely prevent them from corrosion. If extreme damage happens and repair is recommended, it may remove deformed portions and replace them by wielding together newer pieces. For this matter, you should be aware that repairing and replacing such pieces will require a skilled professional. Contact a trusted blacksmith who has years of expertise and competence in the field of metalwork.
Comments on this How do You Repair and Replace Outdoor Custom Metal Art Work advice article are welcome.
Edinburgh Architecture
Rowanbank Gardens in Corstorphine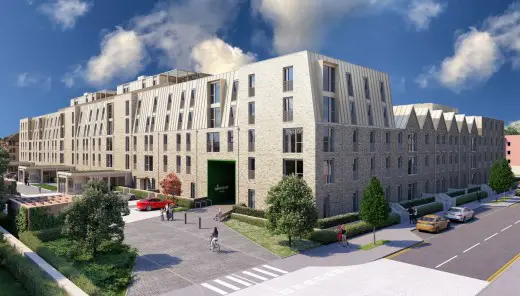 image courtesy of architecture office
Rowanbank Gardens Edinburgh Housing
St James Quarter Edinburgh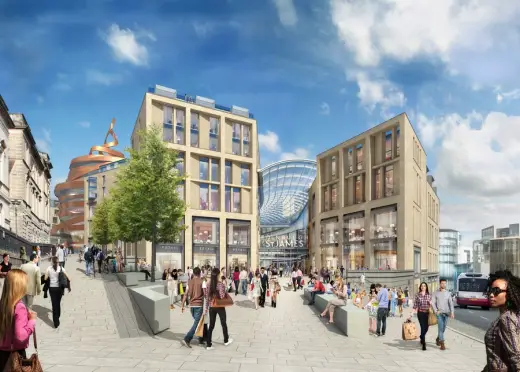 image of the development
St James Quarter
Comments / photos for the How do You Repair and Replace Outdoor Custom Metal Art Work? page welcome