How to Create Your First Building Project guide, Property Advice, Tips
How to Create Your First Building Project Guide
16 Feb 2021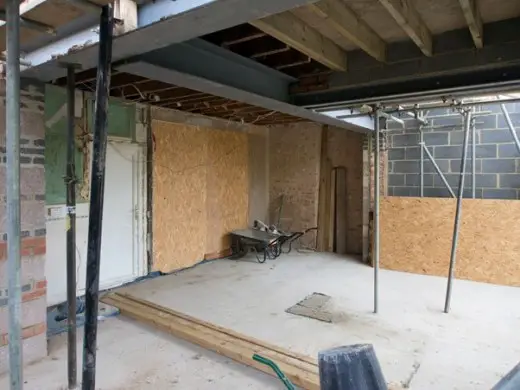 Probably every person knows that the construction of even the simplest building is not easy. It is a complex engineering task. To build a regular house, one needs to go through many difficulties and challenges.
However, anyone can create their building project with little to no mistakes if they follow specific recommendations. Even a college student not interested in engineering at all can check this customwritings review, order academic assistance from pros, and then use the additional free time to come up with their building project draft in a few days. And the following guide will let you know the very basics of the topic.
How to Create Your First Building Project Help Guide
Instead of an Intro
Before the start, let's define the type of the building to design. To make this guide more useful in practice, it is better to pay attention to the kind of building that is quite common and perfectly suits most people. A country house will cut it, won't it?
No matter who you are – a university student, an office worker, a truck driver, or anyone else – most probably you dreamed about your own country house at least once (if you don't have one at your disposal, of course). It's a perfect place to visit during weekends to rest and restore energy.
And of course, creating a suitable project correlating with all your needs is among the most critical points here. You have three ways to go here:
To purchase a ready-made project from some contractors
To pay professionals for a customized building project
To create your first building project yourself
Obviously, professional consultations will cost you significantly more. However, you will save your time when asking pros to do everything for you. In turn, creating a building project on your own means significant money savings in return for massive time and effort investments.
If you are not a construction engineering specialist, the creation of your first building project will require gaining a lot of new knowledge. And yes, you'll make mistakes. Just keep that in mind.
A single Google search session will offer you many ready-made projects by pros and amateurs. So, the very first thing to consider here is the turning point. Answer the question: do you feel that an individual house building project to be exactly what you want and need?
If your answer is "yes", then keep reading. Be advised, multiple tech details and definitions will interrupt you on the way to the complete project. In some cases, it is better to consult specialists. If you are a student yourself, try making contacts with your schoolmates studying architecture or engineering, for instance. They'll help you with their theoretical knowledge and practical experience well for sure.
Geological Investigation
The fact that you start creating your building project supposes that you already have a land site owned. The point is, projecting a house is impossible without the investigation of a site's geological features. That procedure allows you to find out crucial data about the properties of the ground and the groundwater levels below your future house. That information is critical to plan the future basement correctly.
Basement
After the geological research is complete, it is time to plan your foundation and basement. This stage is crucial for every construction project because the successfully designed and built foundation is among the most challenging construction stages. Even the slightest mistake in calculations can make the entire country house unstable, too wet, or too cold to live in. If your land site is spacious enough, it would probably be your best solution to refuse to build a basement in favor of the additional ground floor room.
Materials
This is the stage following the basement type and height. The type of materials to use for house building defines the exploitation characteristics of the future dwelling. Would you prefer wood? Fibre cement panels? Aerated concrete? Bricks? It's your call depending on the features you expect to get and, mostly, the budgets you are ready to spend.
Building Project
After the materials are chosen, you can start designing and drafting the building itself. A small tip: the more complex the shapes are, the more expensive the finalised project will be. If you want to keep the house's total price and estimated efficiency balanced, it is better to prefer simple forms. Curves and corners add constructional difficulties and potential weaknesses, which are sometimes costly to solve.
Roof
The roof design and construction have the same rules the building itself does. Complex shapes require additional investments. Additionally, complicated roofs are not always reliable. In most cases, it is better to keep it simple in design but to invest in quality cover materials.
Ergonomic & Efficiency Tips
To make your house more energy-efficient, it makes sense to consider interior positioning twice. For instance, a kitchen and a WC are okay to be on the northern side of the house, while bedrooms and living rooms are better to be placed on the southern one.
The efficiency also depends on the chosen materials and the size of the windows. For instance, wooden panels are cheaper, but brick walls are better to keep the warmth. Here is the point to consider the climate conditions of your land site attentively.
To Sum Up
Creating a building project by oneself is totally possible nowadays. Designing a house on your own will save you a significant amount of funds and offer deep building customization possibilities.
Keep in mind that a quality project will be a quality construction guarantee. A reliable and comfortable house designed and built according to all the requirements will be an excellent place for you and a valuable heritage for your descendants.
Comments on this guide to How to create your first building project article are welcome.
Edinburgh Architecture
National Centre for Music at Royal High School, Edinburgh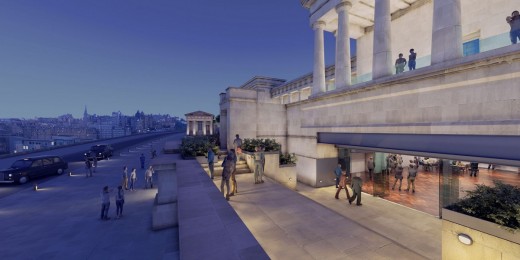 image courtesy of architects practice
New National Centre For Music Edinburgh
St James Quarter Edinburgh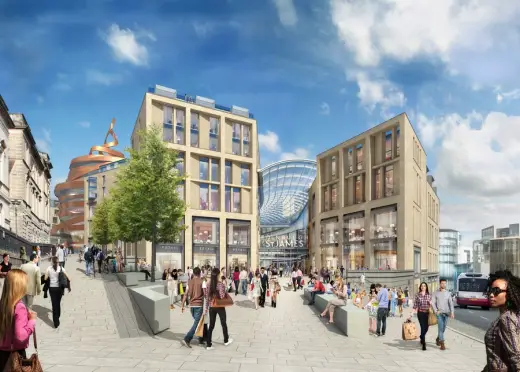 image of the development
St James Quarter
Comments / photos for the How to create your first building project advice page welcome