Sold House Prices Guide, Home Valuation Tips, Property by Area Advice
How to Find Sold House Prices in Your Area Guide
26 Sep 2019
How to Find Sold House Prices in Your Neighbourhood
Today, it has become easier for homeowners to find the prices of the properties located within their neighbourhoods. For you to find an up-to-date and accurate date, you will need to use a web-based platform to conduct your search. Often, all that is needed is for you to enter the passcode of your estate and live the rest to the portal.
Gaining access to sold house prices in your area can prove invaluable, especially when you are planning on purchasing a new home or selling your current one. Countrywide averages tend to be misleading as each area tends to have its own price-determining factors. Placing your focus on your current area will help narrow down your options and provide you with a better idea of prevailing prices.
For those that are looking to offload their homes, learning about the prices for houses that have recently been sold on your block will be an important eye-opener. From these prices, you get to learn whether houses in your block are in demand and also get to learn about the current state of the real estate market.
The purpose of obtaining this information is to help you price your house accordingly. In real estate, you cannot afford to set a price that is too high as this may cause your house to stay longer in the market. Knowing the average selling price makes it easier for all parties concerned to know where to begin and how to go about with the pricing details.
Property prices in the UK tend to vary a lot. Comparing prices can let you know whether you are undervaluing or overvaluing the residence. Do not be surprised to find that the prices in your neighbourhood are different from the prevailing national average. It is the reason why it is strongly recommended that you learn about the houses sold in your area recently.
Baberton Avenue Homes in Juniper Green by LBA architects: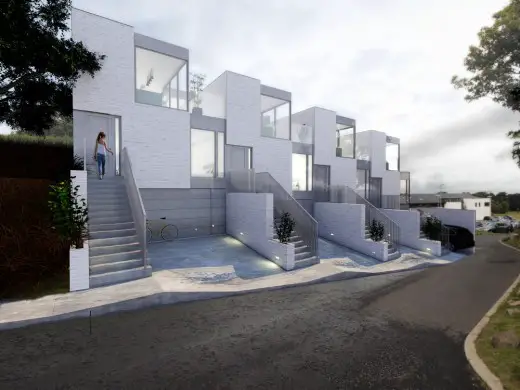 image courtesy of architects studio
Budget Calculator
Are you contemplating buying a new house as your old one has become too small? Are you tired of living in an apartment block and want to buy a home of your own? You may have plans to purchase a house, but without a budget, it may become impossible for you to realize your dreams.
Any person planning on buying a house will have to do a lot of thinking before making any move. The first step you need to make is to determine how much you can afford to spend. The presence of too many affordability calculators and mortgage calculators on the web has acted to complicate this particular process.
You have to find a calculator that is straightforward and which will not require you to do a lot of tinkering before you can learn how much you can afford to spend. An ideal calculator will ask you a few simple questions and then provide you with an estimate within a few short minutes.
The answer given by the calculator will determine whether you can afford to buy that home you have been admiring for the past few weeks or not.
Re-mortgaging Calculator
Is there a possibility that you have been paying too much money on your mortgage each month? Re-mortgaging can help you free up some cash that you can then use to perform some home improvements.
Homeowners have varied reasons for wanting to re-mortgage their houses. But regardless of the motivating factor, the first thing to do will be to establish your financials. A good re-mortgage calculator will provide you with a basic idea on the total amount that you are likely to end-up saving after re-mortgaging.
All you have to do is answer some questions about yourself and your financials.
Property Valuation
Do you know the true value of your home or property? If you were to list the house right now, at what price would you list it at?
Valuations are not only needed when you are planning to make a move. Getting the house valued regardless of whether you are relocating or not will enable you to learn about its true worth. It will also provide you with ideas that you can implement to help increase its resale value.
Online real estate tools come in handy when a homeowner or potential home buyer is looking to learn more about the market. The availability of free online tools means that any person can get the information they need after answering a few questions.
Scottish Architecture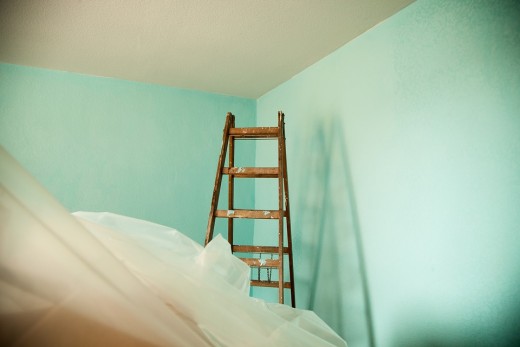 image courtesy of article provider
Edinburgh Georgian Townhouse Apartment
Comments / photos for the How to Find Sold House Prices in Your Area page welcome