How to maximise small windows advice, Property guide, Residential architecture
How to make the maximum of small windows?
21 Sep 2020
Let's start by confessing that most of us are stuck with the house windows that are small. There is not much you can do about it if you are living on a rented property or a place that isn't yours. Having big windows are kind of best for a lot of things including ventilation, fresh air, light, and open space. Although you can't replace the windows but there are a few ways by which you can make the maximum of the small window.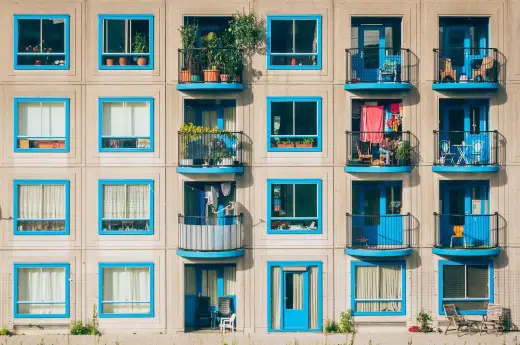 Small window help guide
There are plenty of super-smart ideas and here we have managed a few ways that are going to help you maximize the small windows.
Choose a minimalistic décor:
One of the best things about small houses is that they are contemporary styled. So, most of them have minimalistic décor. This gives the illusion of a spacious house. In the same way, you can opt for a simple décor around your windows. It is best to leave that space as it is because if you move furniture there, the focus will shift from window to furniture. If you want a décor, make sure it is neutral and somehow complements the window.
Remove the grilles:
Although it is not ideal to remove grilles but if you live in a posh area where you feel protected you can remove the grilles in the tiny window. Without grilles, the window will look bigger and there will be much better airflow of it. If you are keen to have a grill, maybe try a designed grill fixed outside of your window but make sure it is decorative in looks and slightly bigger than the window.
Choose light shade curtains:
Curtains come with windows and if your room has a small window, you can opt for neutral shade or light shade curtains so that the light will be coming through the curtains and your room will be bright all day long even with a small window. Thin Cotton or sheer net curtains will look great by the way. On the other hand, dark and thick curtains will absorb light and your room will always stay dark and clustered.
Enhance the window:
Room décor revolves around enhancing good features of your place that include windows. If you have small windows, you can hang your curtain on a slightly higher level or ceiling-to-floor curtains. Use the cardinal fashion rule and choose vertical stripes to enhance the height of window. You can choose striped wallpaper, wall hangings, or striped curtains to create the illusion of being tall.
Use plantation shutters: Most of the time, you have space and option to add wooden plantation shutters around the windows. With neat big frames, they will highlight the windows more than before, and thus the room will give a spacious look.
Canadian Choice Windows is a company that offers windows and doors for new homes as well as the replacement of windows and doors in Canada. They have recently opened showroom in Surrey, BC to provide their services to a larger community.
Comments on this How to make the maximum of small windows? advice article are welcome.
Edinburgh Architecture
Liberton Brae Townhouses
Design: LBA Architects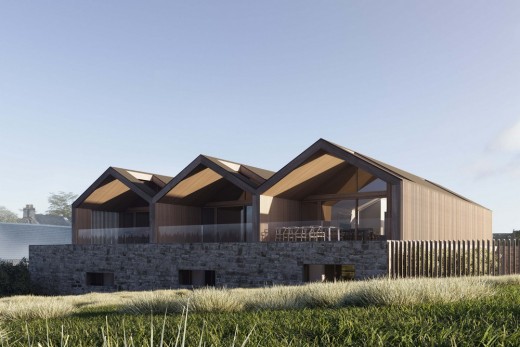 image courtesy of architects
Liberton Brae Townhouses
Edinburgh Georgian Townhouse Apartment
Glamorous Edinburgh West End Apartment
Comments / photos for the How to make the maximum of small windows? page welcome