How To Make Your Backyard Look Like a Resort Advice, Home Garden Space Style Tips
How To Make Your Backyard Look Like a Resort Guide
24 June, 2020
One of the best ways to enjoy your break is by going to a resort. However, not everyone has the time or money to go to one. But here's a solution; Instead of going to a resort, why not bring it to your backyard?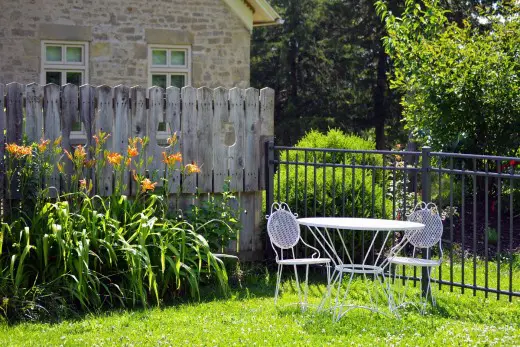 How To Make Your Backyard Look Great
There are many ways to turn your backyard into the perfect resort. Even if you have a small yard, you can still turn it into a private escape. By building one, you don't need to buy expensive tickets or spend time planning for a getaway. All you need is in the comfort of your home.
But how can you turn your backyard into a resort? Here are a few helpful tips that you can do.
Give yourself some privacy – One way for your backyard to look like a resort is to make it feel like a resort. Some people go to resorts because they want to take a break from the usual. And there's nothing more relaxing than having your alone time.So how can you give yourself some privacy? You can use fences, walls, pergolas, and other structures to obscure the outdoor views.Tall plants, like bamboo, pine trees, and hedges, can also act as living walls of plants. Not only will you feel secluded, but you'll also avoid the prying eyes of neighbours and passersby. There's one thing you should remember, however. When using plants, avoid overcrowding your backyard, as it can be a security problem.
Build a pool – What's a resort without water? To bring the resort to your backyard, you should also add a pool. If you have a bigger yard, building a pool is definitely something you should consider. Of course, not everyone has funds or space for a full-size pool.Instead, you can construct a miniature version called a dipping or plunge pool. It only takes a small space in your yard. And the best thing is, you can even make one all by yourself. Portable pools can also be excellent and affordable alternatives, especially if you won't be using it too often. After building the pool you would want to pave around it with some sort of decking material, ideally plastic wood decking would be the best.
Build a Fountain – If pools are not your things, you can instead build a fountain. The sound of the rushing water is one of the most relaxing sounds you'll ever hear. You don't have to spend hundreds or thousands to have a fountain in your backyard. The truth is, there are dozens of DIY garden projects you can find on the internet.
Family Fun Resort – If you're living alone, a secluded and quiet resort is most likely what you prefer. But with a family, especially with kids, it is an entirely different thing. Family resorts have fun activities, like playgrounds and water fountains.So if you're the definition of the word "resort" is fun-time for your family, consider getting a play area. For younger kids, fountains where they can play, slides, and playgrounds are excellent choices. Prepare a few outdoor activities and games that the family can play. For older kids, they might be more interested in board games and chess.
Install a Hammock – Installing a hammock or two can make your backyard look and feel more like a resort. And the best thing is, you don't even need to spend that much to set up one. Sit back and relax on the hammock while you're reading your favourite book, one of the best ways to spend a lazy afternoon.
Set up a lounge area – Resorts have places where people can lounge and relax. To make one on your home, grab a couple of benches and sofas and place comfortable pillows. Get a centre table and some drinks, and you're all set. You can also install a deck for a luxurious look. You can either use wood or cheap composite decking materials for your patio, to give it a truly exquisite vibe.
Build a Fire Pit – Fire pits are beautiful centrepieces that make people gather around. The warmth from the fire pit adds maximum cosiness. While fire pits are on the more expensive side, you can save some by building it yourself. But if you're feeling extra, you can design a fireplace in your backyard.
Comments on the How To Make Your Backyard Look Like a Resort article are welcome
Property
Contemporary Buildings
Fettes Row Housing terraces



photograph : Michael Wolchover
Fettes Row Flats
Comments / photos for the How To Make Your Backyard Look Like a Resort page welcome