Interior Design Trends in Edinburgh tips, Lothian Home Style guide, Scottish property decor guide
Interior Design Trends in Edinburgh
15 October 2021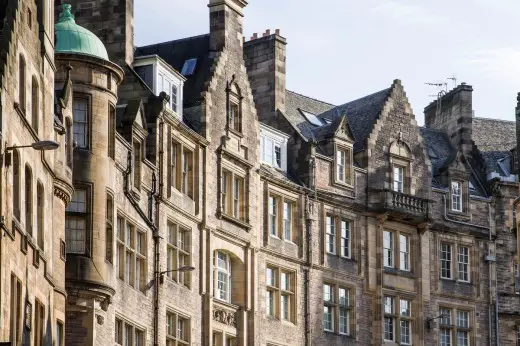 Interior Design Trends in Edinburgh, Scotland
When it comes to interior design, there are always trends that emerge. They change every year and if you love to redecorate and adapt your home, you probably like to pay attention to what is going on. But, the most interesting thing is that interior design trends can change depending on where in the world you live. For example, if you live in Edinburgh, you are going to experience different interior design trends. For those wanting to decorate in the capital city of Scotland, we have some top interior design trends to share with you. So, let's check them out.
Subtle with the Tartan
When you think about patterns and Scotland, the first thing that is going to come to mind is tartan. Indeed, one of the interior trends that remain in Edinburgh is this horizontal and vertical lined fabric. It is available for so many accessories and furniture now that you can make it yourself. While the most famous is the Stuart tartan with its red colouring, there are also other colours that can look beautiful in any household. But, something to note is that properties in Edinburgh are choosing to be subtle with tartan, whether it is featured on throws, cushions or rugs.
Creating Plenty of Light
It is no secret that the weather in Scotland can mean days of rain, cloudy weather and cold temperatures. Indeed, even the capital city can be dull despite all of the amazing sights you can see. This means that most Edinburgh properties work on creating plenty of light when it comes to interior design. For example, this can mean featuring statement lampshades and having big chandeliers. While the aim is to create light, it is also to do it in a fashionable and stylish way. In addition, it can be beneficial to make the most of natural light during the day and while the sunshine is out in Edinburgh.
Displaying Antlers
Something that is back trending in Scottish interior design is displaying antlers on the wall. While hunting is not something that is famed around the world, there are still countries that have a strong history with hunting. Indeed, it is something that happens in Scotland. In particular male bucks are known to shed their antlers and those that want to create a traditional style in Edinburgh are using them for décor. This way, they can honour the hunting heritage but without having to do any harm to the wildlife.
Bringing Back the Fireplace
Often, fireplaces have been associated with traditional homes. This meant that those seeking to create a modern design stayed away from them. But fireplaces are back and they are definitely a trend in Edinburgh. With the cold weather, having a fireplace to sit around and adding a rug makes the place warm and cosy in the evenings. This can also create a focal point in a living room or sitting room.
Comments on this guide to Interior Design Trends in Edinburgh article are welcome.
Edinburgh Architecture
Liberton Brae Townhouses
Design: LBA Architects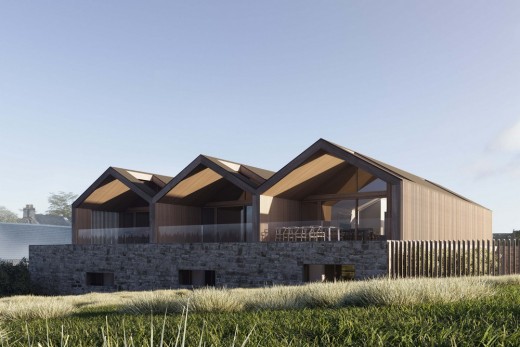 image courtesy of architects
Liberton Brae Townhouses
St James Quarter Edinburgh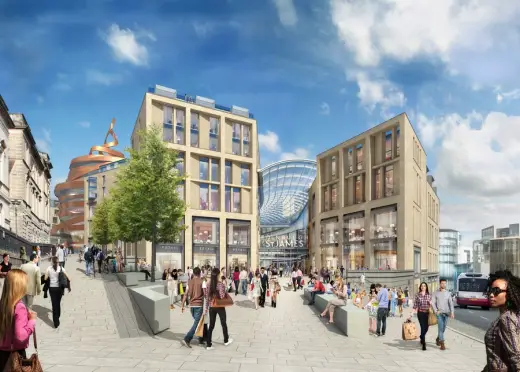 image of the development
St James Quarter
Comments on this Interior Design Trends in Edinburgh guide article are welcom