Know the Differences between Gas and Pellet Grills guide, Property Advice, Tips
Know the Differences between Gas and Pellet Grills Advice
10 Feb 2021
If you are fond of barbeques and enjoy cooking on grills outdoors, you should know the key differences between gas and pellet grills. Modern technology uses the best cooking methods that have been known since time immemorial in both these types of grills. It is completely your wish as to which one you would like to use for your cooking style, home, and yard. This post will give you an insight into the different traits between a gas and pellet grill so that you can make an informed choice before you buy them.
Key differences between gas and pellet grills
As the name suggests, gas grills use gas instead of pellets for creating the right heat to cook the food. You get indirect heat in the pellet grills, whereas the gas grill has flames that cook the food directly.
When it comes to producing smoke, gas grills and pellet grills are not the same. Gas grills can be purchased in various sizes, and they have the portability to fit into apartment balconies, caravans, and big homes. Therefore, if you search for a consistent, reliable, and convenient outdoor cooking technique minus the smoke, the gas grill is the ideal grill for you.
Both grills should be cleaned thoroughly after use. When not in use, you should use quality grill covers to keep dust, grime, and other contaminants away.
How does the pellet grills function?
The pellet grills use hardwood pellets to smoke and cook food. These pellets are made from wood, and they can be formed by crushing sawdust under heat and high pressure, thereby forming pellets.
Pellet grills generally cook for a long time at a low temperature. So, if you are cooking a lamb steak or a brisket and need a slow roast, the pellet grill is the ideal choice for you. The temperature you get for the pellet grill ranges from about 180 to 500 degrees Fahrenheit that should satisfy people from novice to seasoned chefs.
Once you have chosen the type of hardwood pellets that you need to use, the meat of your choice, the cooking temperature, and the length of the dish, you need to move these pellets in the cooking chamber with the auger. The ignition will take place automatically. You can adjust the timer, temperature, and smoke levels to make you ready for cooking.
When it comes to buying barbeque grills for your cooking needs, you should buy reliable and known products for their quality. Never rush into buying a grill and research well. You can ask your friends and relatives when it comes to investing in a good grill.
When you are assessing a grill, you need to know its features and cost. Buy a grill within your budget and ensure its quality is good. When it comes to cooking on a grill, make sure you place it outdoors in the open air so that you enjoy the thrills of nature, good food, and the company of your friends and family with success!
Comments on this guide to Know the differences between gas and pellet grills article are welcome.
Architecture
Liberton Brae Townhouses
Design: LBA Architects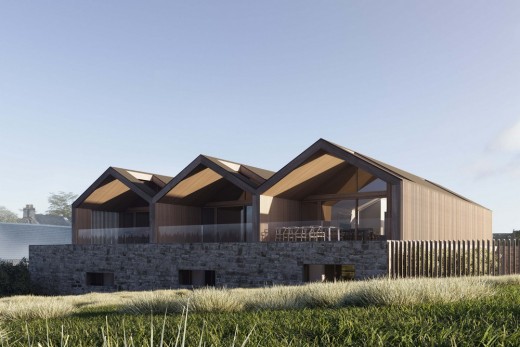 image courtesy of architects
Liberton Brae Townhouses
St James Quarter Edinburgh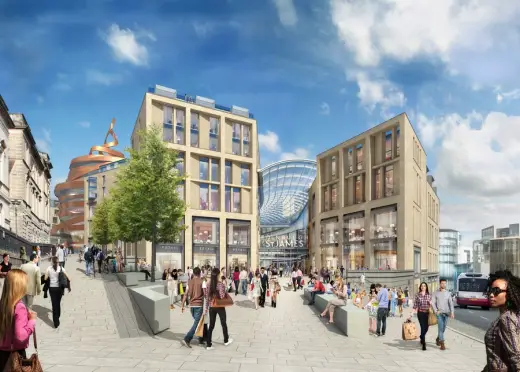 image of the development
St James Quarter
Comments / photos for the Know the differences between gas and pellet grills Advice page welcome