City Observatory Complex, Calton Hill Building Edinburgh, Architect, Images, Architecture
City Observatory Building, Calton Hill
Building Development in Edinburgh – design by Collective Architecture
25 + 22 Oct 2018
City Observatory, Calton Hill
Edinburgh's City Observatory is to begin a new life as an Arts venue following restoration of the A-listed William Playfair designed complex to form a exhibition space, offices, a restaurant and shop.
Visual arts organisation Collective will open on 24 November following its £4.5m redevelopment by Collective Architects (no relation) and Harrison Stevens landscape architects, providing a suitably dramatic backdrop for a series of exhibitions.
Royal High School Proposal
Duddingston House Properties and Urbanist Hotels, co-developers behind a hotel vision for Edinburgh's Old Royal High School, have reaffirmed their commitment to press ahead with the project following a public inquiry.
Over the past month the Scottish government has been considering evidence in the developer's vision to bring a 'world class' Rosewood Hotel to the city, despite the Hoskins Architects design being thrown out by the city council last year.
8 Nov 2016
City Observatory Calton Hill Building
Design: Collective Architecture
The City Observatory on Calton Hill, Edinburgh
Photos: Jonathon Fowler

Esh Border Construction are to begin work on a £3m transformation of the Calton Hill observatory, Edinburgh, later this week, realizing long-held plans to create a new restaurant and gallery space within the hilltop observatory, reports Urban Realm.
Intended to open access to the 19th century scientific facility the works will include a restaurant with panoramic views over the city that will be illuminated at night to signify the 'landmark attraction' when it opens in October 2017.
Below ground a subterranean gallery space will be carved out to provide space for artists, audiences and producers to come together whilst preserving astronomical instruments and telescopes, which will go on public display.
City Observatory Complex on Calton Hill by Collective Architecture
13 Jun 2016
City Observatory Building on Calton Hill
Design: Collective Architecture
The City Observatory on Calton Hill in Edinburgh
Photos: Jonathon Fowler
Edinburgh World Heritage announced today that it has awarded a grant of over £300,000 to Collective towards the restoration of the City Observatory complex – the ensemble of astronomical buildings by William Henry Playfair on Calton Hill.
The site, which has scientific, historical and cultural significance for Edinburgh and Scotland, has fallen into a state of disrepair in recent years. The grant from Edinburgh World Heritage forms one part of a plan that will see the entire area open to the public as an extended gallery space with a target date for opening of end-2017.
The buildings, which were constructed between 1818 and 1822, played an important role in the history of astronomy and timekeeping. The transit of stars through the meridian was observed and used to keep the observatory clock accurate. In 1854 the time ball was installed on Nelson's Monument, which was visible from the port for the benefit of shipping. The ball was controlled by electrical pulses from the Observatory clock.
Adam Wilkinson, Director of Edinburgh World Heritage, commented: 'we are delighted to be supporting Collective and their plan to transform the City Observatory. These buildings are of national and international significance, and it is especially appropriate that they will be open to the public next year – the 250th anniversary of the first New Town. We have invested significant funds in the conservation of other monuments on Calton Hill over the last ten years and are pleased to support these works which form the final piece of the jigsaw'.
Kate Gray, Director of Collective added: 'our vision is for the City Observatory complex to be a world-class contemporary visual arts space that brings people together to experience new art in one of Edinburgh's most iconic locations. The support of Edinburgh World Heritage is crucial to the success of this project, both in terms of financial support and conservation expertise. We are now in the final stages of fundraising and are still seeking donations to make our vision a reality.'
Councillor Richard Lewis, Convenor of the Edinburgh City Council Culture and Sport Committee added: 'Calton Hill and the City Observatory hold a profound significance for Edinburgh and Scotland in many ways, cultural and scientific. We are delighted that Edinburgh World Heritage will be supporting this project and applaud Collective's exciting vision to fully open up the site as an innovative gallery and art space'.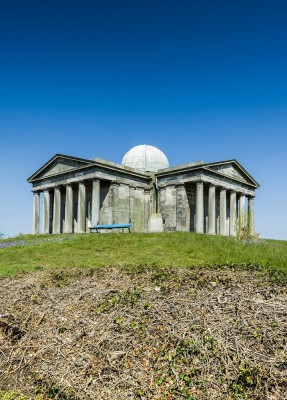 About Playfair
William Henry Playfair (1790 – 1857) was one of Scotland's finest 19th century architects. In addition the buildings of the City Observatory, Playfair was responsible for many of Edinburgh's neo-classical landmarks including Calton Hill New Town, the Royal Scottish Academy and later the National Gallery, St. Stephen's Church and the Royal College of Surgeons of Edinburgh.
About Edinburgh World Heritage
Edinburgh World Heritage is an independent charity with the aim of ensuring the city's World Heritage status is a positive force for good that benefits everyone. Our mission is to connect people to their heritage in everything we do – whether through the conservation of historic buildings, delivering improvements to the public realm, or engaging people directly with the rich heritage of their city.
About Collective
Collective is a contemporary visual arts organisation that delivers an exciting and ambitious programme of new exhibitions, commissions and projects. Collective has been established since 1984 and for over 30 years has been fundamental to the cultural vitality of visual art in Scotland. Collective has developed a strong reputation for consistently working with the most interesting and influential artists of their time and introducing new art to a wider public. www.collectivegallery.net
Working with the City of Edinburgh Council, Collective is redeveloping the City Observatory complex as the gallery's new home, conserving and reinstating the original Playfair designs and creating a new-build gallery space and restaurant on the site. The Observatory's telescopes will be interpreted and information and activities on the heritage of the site will be available. The grounds will be restored and the entire site will be freely open and accessible to the public for the first time in its history.
www.collectivegallery.net/observatory/vision
Funding is being provided by City of Edinburgh Council, Collective, Creative Scotland, Heritage Lottery Fund, Edinburgh World Heritage as well as many other Trusts and Foundations. There is less than 10% still to raise.
City Observatory Building on Calton Hill images / information from Edinburgh World Heritage
17 Apr 2015
City Observatory Complex on Calton Hill
Design: Malcolm Fraser Architects
Exciting plans for the redevelopment of the City Observatory complex on Calton Hill are revealed
Leading contemporary visual art organisation, Collective is working in partnership with the City of Edinburgh Council to redevelop the City Observatory complex as their new permanent home.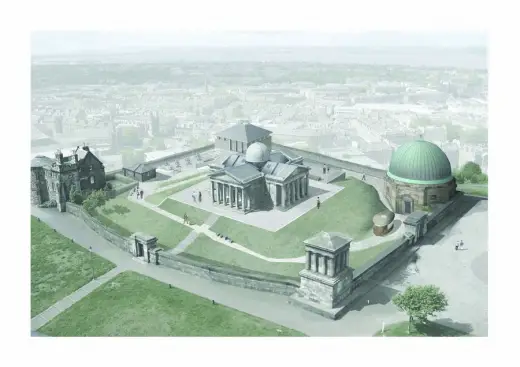 The City Observatory sits on Calton Hill, one of Scotland's first public parks, commands the Old and New Towns and is a jewel in the crown of the UNESCO World Heritage Site. It was the birthplace of astronomy and timekeeping in Edinburgh and is one of the City's most iconic locations and is a vital component in the group of buildings on Calton Hill which are both architecturally and culturally significant in the history of the city and the nation, and contribute to Edinburgh being regarded as the Athens of the North.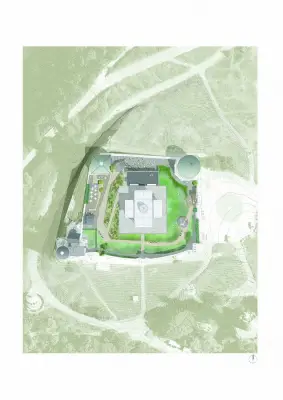 City Observatory Complex on Calton Hill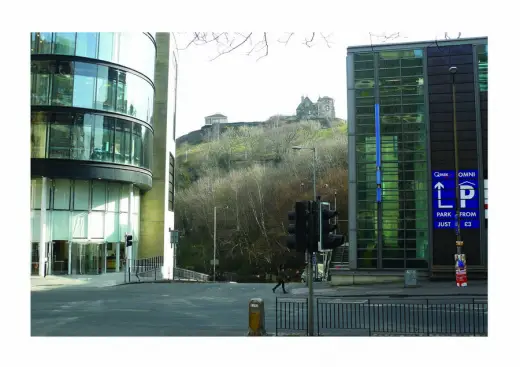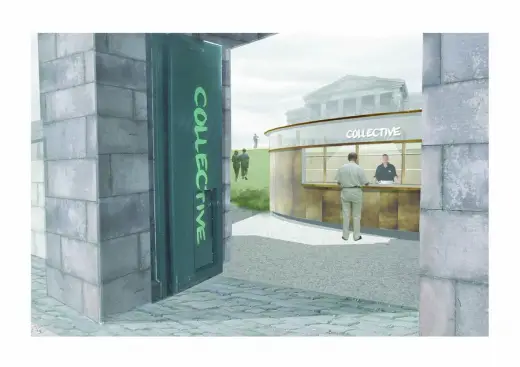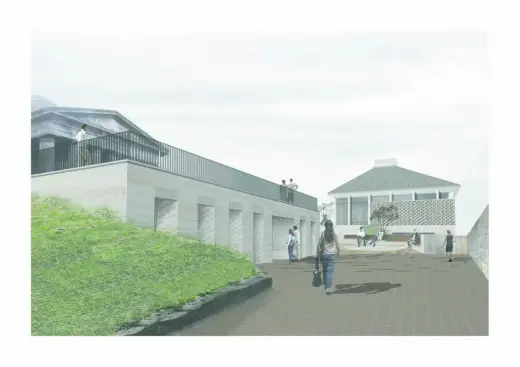 City Observatory Complex on Calton Hill images / information from Malcolm Fraser Architects
Observatory House
Date: 1776
Architect: James Craig



photo © Adrian Welch
City Observatory Calton Hill
Comments / photos for the City Observatory Building, Calton Hill Architecture page welcome