Land bridging loan guide, Property investors advice, Homes tips
What's a land bridging loan and how can it help property investors seal the deal quickly?
17 June 2022
Land opportunities come and go in the blink of an eye, and if you're not able to finance the deal – the next developer will. With the average UK land purchase price in 2021 at £379,000 (ONS) and the highest reaching £932,540,400 – there's a huge amount of money riding on the lenders who finance land purchases.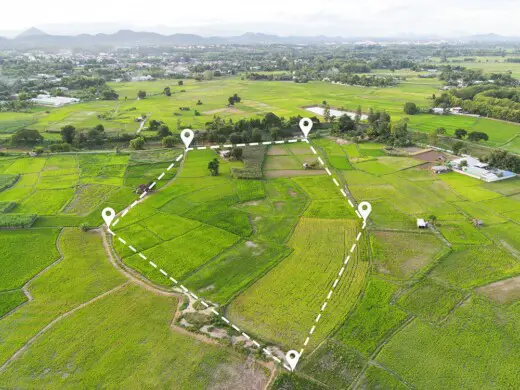 A land bridge, also known as land finance, is a type of bridge that is secured against undeveloped property with no structures. As a result, raising financing for this project may be difficult but on the flip side, if it receives planning permission, its value will dramatically increase.
A land bridge could also be used as a temporary option to help you buy the land while you wait for planning permission.
How does a bridging loan for land acquisition work?
A bridging loan serves as a bridge between purchasing. It will give you the funds you need to secure the land you want to build on. This product enables you to then refinance with development finance or a similar product once planning permission has been granted, thus repaying the original bridging loan.
The refinancing will represent the increased value of the land as a result of the planning permission, allowing you to obtain more funds to cover both the project's development and the original land loan.
What can a land bridging loan be used for?
Typically, a land bridging loan is utilised to buy land of many different types but typically it's land that is suitable for development. Land bridging loans can also be used to fund the purchase of brownfield or agricultural land. Due to the competitive nature of land purchases, they are more frequently purchased at auction.
Is a land bridging loan subject to planning approval?
Bridging loans secured by land without planning authority are typically limited to 50% loan to value. There will be a greater loan to value, normally up to 70%, if specific planning permission is granted and is still valid.
How much will it cost?
The cost of a land bridge loan will be determined by a number of criteria, including the plot's location, current value, and value once the necessary planning clearance is obtained.
If no planning has been granted for the land, a rate of 1.25% to 2% per month may be typical.
If the land already has planning clearance, the rates will be reduced.
If the land has the necessary building permits and is in a decent location, you may expect to pay a monthly interest rate as low as 0.65%.
Lenders will impose a lender arrangement fee, which is a fee for setting up the loan, in addition to the monthly interest rate. This is normally between 1.5% and 2% of the overall loan amount, but it can be as low as 1% on larger loans.
Bridging loans contain a high interest rate and are intended to be returned fast, either through the sale of the property or by refinancing with a longer-term loan, such as development finance or mortgage. Bridging loans are typically capable of covering roughly 70% of the total value of the property or land they are secured on. Development finance is capable of raising as much as 100% of build costs, or 100% of project costs by way of utilising various debt and equity financing.
A bridging loan can be obtained quickly.
Bridging loans are designed to help you meet short-term finance needs or take advantage of business possibilities that require lightning fast action. Under certain circumstances, a bridging loan can be agreed in a matter of hours, with funds released in as little as 72 hours.
What are the conditions for acceptance?
Typically, bridging lenders will request property as collateral. Loans might be secured by the value of a single property or a group of properties. If the loan is not repaid, the lender and borrower will normally engage into an agreement in which the lender gains ownership through repossession.
How much money can I borrow?
The highest amount you may borrow with a bridge loan is typically 70% for a land bridge, although some lenders will give more if you provide additional security. Please keep in mind that each lender has their own set of requirements.
What kind of rate can I expect?
The average cost of a land bridging loan, as well as the interest rates associated with it, might vary depending on the lender and the borrower's risk level. Having whole-of-market access and meeting the lending criteria of as many lenders as possible is the key to receiving the best rates.
Why use a broker? Here's a few reasons how a broker can help you:
To allow a developer to secure a block of development land, find a Bridging Finance arrangement.
Obtain finance to enable a builder to purchase land for future development.
To source a lender for financing a short-term funding package to purchase a number of plots at auction.
Find the most cost-effective financing option for a landowner to purchase nearby land, assuring room for expansion.
Comments on this Land bridging loan guide for property investors article are welcome.
Architecture
Rowanbank Gardens, Corstorphine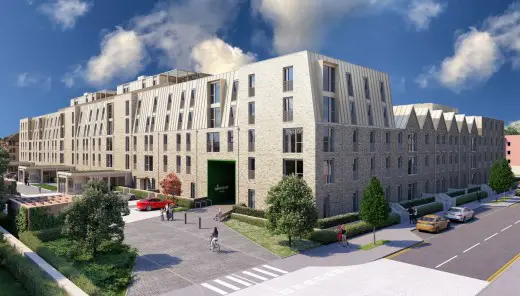 Rowanbank Gardens Edinburgh Housing
West Town Vision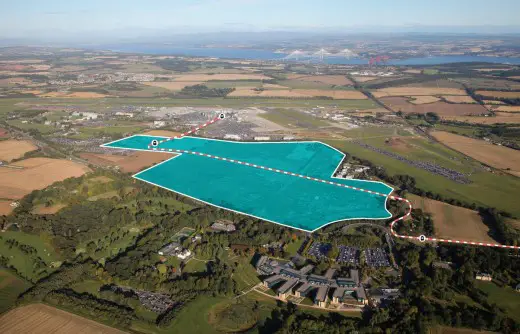 image courtesy of architects practice
West Town Edinburgh Property Vision
Comments / photos for the Land bridging loan guide for property investors page welcome