Trusted Smart Features Every Home Buyer Wants Advice, Real Estate IoT Tips, Property Profit Guide
Smart Features Every Home Buyer Wants
11 Dec 2019
The ever-rising popularity for the internet of things (IoT) means if you want to sell your home, you need to make it smart – see https://housebuyfast.co.uk/sell-house-fast/.
Research shows that homebuyers increasingly are prioritising smart features and technology when deciding whether to buy a property or not.
Thanks to the growing availability and affordability of IoT devices, more households are investing in them. In fact, according to IHS Markit and CNBC, in 2016 alone, a staggering 80 million smart gadgets were delivered globally.
Moreover, smart technology makes your home safer, more appealing and more energy-efficient—saving you lots of money on your bills.
So, if you want to add value to your home and attract the best buyers, read on.
What is a smart home?
Let's say you're driving home after a busy day in the office, all you want to do is relax. This is where smart technology comes in. Okay, it can't teleport you home (just yet), but it can allow you to open your garage door, turn on your house lights, adjust the temperature and even start heating water for a bath in preparation for your arrival.
In a smart home, every aspect of your life is streamlined thanks to a built-in automation technology. Thereby, giving you a whole new level of control over all your devices regardless of your location. You could be on the other side of the world, and still be able to turn off your heating.
By utilising automation, smart homes provide a whole new level of security, save you time and money. No wonder they're popular with homebuyers.
To get started, here five ways you can make your home smart to help you sell it faster.
#1 Wireless Home Security Systems
Shockingly, a burglary is committed every 40 seconds in the UK. So, it's no surprise security is a high priority on many homebuyers list. And, smart technology has taken it to a different level. Modern systems can offer you everything from fire alarms, motion sensors, touch screen and voice control.
Basic set-ups usually are modular, which means you can enhance features as you go along to meet your changing household needs.
For extra security, you can add indoor and outdoor cameras and a smart doorbell. Some systems will even unlock your front door as they sense you approaching.
And don't worry, you don't have to sign up to an expensive contract. But instead, you can install one yourself, which is far more affordable.
#2 Lighting Control
What's cooler than being able to walk into a room and say, 'lights please'. This is exactly what smart lighting allows you to do. No more having to get out of bed to turn on or off the lights, you can just speak a command, and it's done.
And the benefits are bigger than just controlling your lighting to meet your mood. You also increase your energy efficiency. No more worry about the kids leaving the lights-on accidentally when they leave a room or go out. A motion sensor will automatically relay a message to turn them off whilst the room is unoccupied. As a result, you can enjoy lower electricity bills. As well as improved safety.
#3 Temperature Control
A digital thermostat will not only enable you to control the temperature in your home remotely, but it's the best way to conserve energy. You can programme your thermostat even when away on holiday.
Moreover, most thermostats will provide you with energy reports so you can track your energy usage and lower your utility bills.
#4 Smart appliances
From ovens, refrigerators to even sinks—smart technology helps your appliances to function faster, use less energy and be cheaper to run. Not only that, they can communicate with each other and you. For instance, they can tell you when you've accidentally left the fridge door—good-bye gone-off milk and melted ice-creams.
By being able to manage your appliances from your mobile, you can also address any problems like the dishwasher using the wrong temperature that you might've never noticed otherwise. The big payoff is you avoid wasting unnecessary energy so save money in the long term.
#5 Smart Door locks
There's nothing worse than going on holiday and realising you forgot to lock your front door. With a smart keyless door lock, this will no longer be a problem. You can lock your door remotely, from wherever in the world via your smartphone or tablet.
More importantly, it's the heightened level of security that keyless locks offer that is really the main attraction to homebuyers. Afterall, losing your keys or having them stolen is a significant safety issue. By being able to access your property through a keypad code overrides this worry. Not only is it more convenient than carrying around bulky keys, but it's also more secure.
Need help selling your house fast
If you're struggling to sell your home but need to move quickly, don't worry. House Buy Fast has lots of experience buying properties for cash. This means they can guarantee a quick hassle-free process where you get your money deposited in your account quickly.
Comments on this guide to Smart Features Every Home Buyer Wants advice article are welcome.
Scottish Architecture
Contemporary Lothian Buildings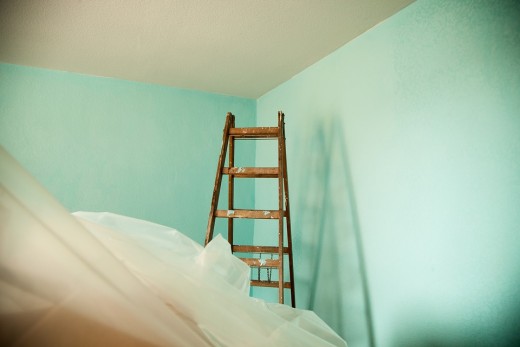 image courtesy of article provider
Comments / photos for the Smart Features Every Home Buyer Wants Advice page welcome