Top 10 ideas for modern house designs this 2022 guide, Home style advice, Property decor tips
Top 10 Ideas for Modern House Designs this 2022 Advice
21 November 2022
There has been a shift in how houses are designed and built for the last few years. Gone are the days of traditional, symmetrical layouts with formal living spaces and separate bedrooms. In their place are more modern, open-concept designs that emphasize flexibility and functionality. Many homeowners are opting for modern house designs that better suit how we live today.
Top 10 Ideas for Modern House Designs Guide
Clean Lines and Open Spaces
Clean lines and open spaces maximize the use of space and light and create a clean look that is easy to maintain. One of the benefits of clean lines and open spaces is that they can make small rooms appear larger. In addition, this type of design can be very versatile, as it can be easily adapted to any decor.
Statement Ceilings
Statement ceilings add an element of interest and style to any room and can make a statement in a home. There are a variety of statement ceilings to choose from, so you can get one that fits your style. Whether you want a sleek, minimalist look or something more ornate and detailed, there's a statement ceiling. You may get a detailed construction estimate to have the statement ceiling fixed without straining.
Indoor-Outdoor Living
Indoor-outdoor living has become increasingly popular as homeowners seek to create a more seamless indoor-outdoor experience. There are many benefits to indoor-outdoor living, including the ability to enjoy the outdoors without dealing with the elements, increased natural light and ventilation, and a more spacious feel.
Natural Materials
Natural materials are becoming more popular in modern house design for various reasons:
They are environmentally friendly and sustainable. They can be sourced from renewable resources and often have a smaller carbon footprint than manufactured materials.
Natural materials are often more assertive and more durable than manufactured materials. They can withstand extreme weather conditions and wear and tear better over time.
Unique textures, patterns, and colors add visual interest to a home.
Natural materials can create a warm and inviting atmosphere when used in home design.
Bold Color
Selecting the right colors for your home can be daunting, but bold color is always a top pick for modern house design. Bright hues can add instant drama and personality to any space and can also highlight critical furniture pieces. When selecting bold colors for your home, it is crucial to consider the overall tone of the area. For example, a vibrant red might be perfect for a kitchen or dining room, but it might be too overpowering for a small bathroom.
Geometric Shapes
Geometric shapes can create a clean, sleek look that is perfect for contemporary homes. They can also be used to create interesting visual effects and can help to accentuate certain features of your home.
Minimalism
In recent years, minimalism has become one of the top ideas for modern house design. This aesthetic is about stripping away the excess and focusing on the essentials. It can be applied to everything from furniture and decorations to the house's layout. One of the benefits of minimalism is that it can make a small space feel more open and airy. Minimalism can also be a great way to reduce stress and clutter.
Sustainability
By using sustainable materials and energy-efficient appliances, homeowners can make a big difference in their carbon footprint. In addition, sustainable design can also help reduce utility bills and improve the home's overall comfort.
Smart Technology
There's no doubt that innovative technology is changing the way we live. Smart devices are making our lives more convenient and efficient, from controlling the temperature and lighting in our homes to providing entertainment and security. And when it comes to modern house design, innovative technology plays an increasingly important role.
Luxurious Finishes
Luxurious finishes add a touch of luxury and style to any home. They are available in many materials, including wood, glass, metal, and stone. They can also be used on a home's exterior and interior. Luxurious finishes can create beautiful focal points or add a bit of extra flair to an otherwise ordinary space.
Whatever your style preference, there's sure to be a modern house design trend that appeals to you. So if you're thinking about building or redesigning your home soon, keep these trends in mind.
Comments on this guide to Top 10 ideas for modern house designs this 2022 article are welcome.
Architecture
Rowanbank Gardens, Corstorphine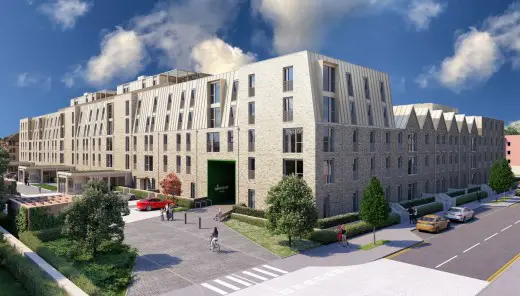 Rowanbank Gardens Edinburgh Housing
West Town Vision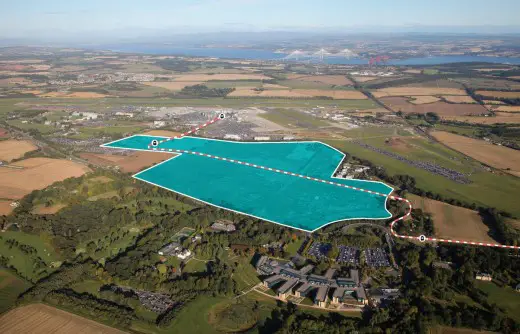 image courtesy of architects practice
West Town Edinburgh Property Vision
Comments / photos for the Top 10 ideas for modern house designs this 2022 advice page welcome