Top 5 Architectural Design Software for Architectural Graduates Advice, University Computer Tips
Top 5 Architectural Design Software for Architectural Graduates
31 May 2020
Architects communicate their thinking to the design team, clienteles, or artisans through drawing. However, how they present such drawings have changed over time, and the sketch presentations are growing every day. Only the best steals the attention of potential clients. On that note, are you aware of the best software to sell your idea to a client without a glitch?
Now imagine selling your idea via a 3d model is the only option, what else can you use to better your ideas? It is simple than you think! Below are notable design software that can make your architectural presentation impeccable.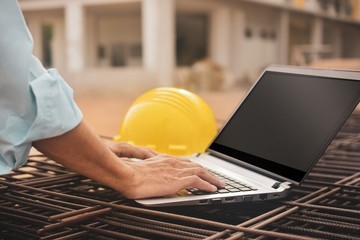 In Design
In Design software is used to present an idea from a booklet to big sheets of presentation. It requires you to arrange the presentable content into images, text, and shapes in a larger sheet that is easily visible.
You can adjust the font or size of the image to enhance the evenness of the image being presented. What's more, this design software enables you to pack all your files together and go with them anywhere.
Revit
Revit is an all-inclusive software that plays a significant role in developing both 3D and 2D projects. The software helps in the production of a complete output in different fields, for example, modeling, 2D construction documents, and rendering.
It goes a long way towards providing a touch of reality in drawings. For example, instead of using the standard sketch components like lines and circles, you will draw using actual parts of the construction. For instance, when drawing a house sketch, instead of lines and circles, the software will allow the use of the real house parts like roof, window, walls, among others.
What's more, the software's conformity with other programs, for example, AutoCAD, makes it simpler to insert a DWG file as a trace reference when commencing the process of shaping a model. Lastly, the greatest benefit of this software is that any change you initiate on the model gets automatically updated in all views. Since you'll have the entire process covered in the design on your elevations and plans, synchronization and drawing become much easier, taking just a mere portion of your time.
3D Studio Max
The 3D Studio Max is crucial design software that has showcased its essentiality in different fields, for instance, animation, 3D modeling, and rendering. It is widely used by various experts in graphics and motion design, architecture, and games, among others.
An architect can make his/her design more realistic by using this software to make the texture more believable. For example, they can present a sketch with a human-like movement, flowing fur, or even simulation of particles that make the design come to life. In less than half a decade, 3D studio max has found its way into our lives more so the architectural field.
Its modeling potential and architectural plug-in flexibility make it essential not only on Microsoft window platforms but also in architectural visualization studios.
V-Ray
V-Ray program is arguably one of the outstanding realistic visualization programs. It features plug-in that changes SketchUp and ArchiCAD into a spectacular representation. It gives a drawing the brightest whites, cleanest texture, and darkest darks, giving it an ideal depiction of the actual world.
Take it this way, when you need to buy essay, you require to be convinced that you'll get an astounding paper from the writer. Therefore, if you aim to lure your client into your market space, then V-Ray software will be the best to part with since it has tremendous convincing potential.
SketchUp
In an architectural class, it is always the best thing to commence a conceptual phase in 3D, and the Sketchup software plays a significant role. With such software, you can effortlessly draw a 3D design. It is readily available on the internet, and it can be downloaded for free, though, with numerous deactivated features.
Its copyright was purchased by Google, an element that has so far made it popular regarding usability and cost. It is among the remarkable software to use; however, its uncomplicatedness implies that it lacks some crucial elements that may make a 3D image to look more appealing to the client.
It is a powerful software that helps in the conveyance of architectural ideas with massive library components specifically to enhance the skills of beginners. It is convenient to use interface is a great plus to students taking and aspiring to be great architects in the future.
Final Word
With the information provided here, acquiring the best software for a picturesque Architectural presentation shouldn't be a problem anymore. Analyze the best programs that coincide with your output and bring the best out of your architectural design.
Comments on the Top 5 Architectural Design Software for Architectural Graduates in 2020 advice article are welcome
Scottish Architecture
Contemporary Lothian Buildings
Advocate's Close, Royal Mile: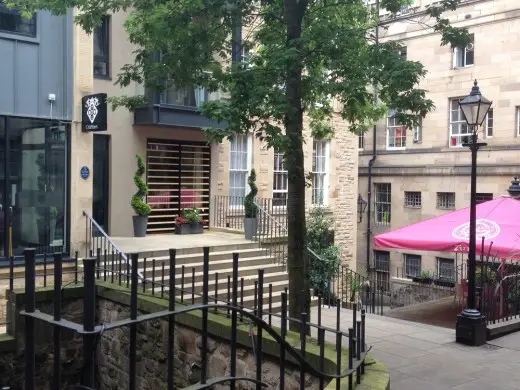 photo © Adrian Welch
Edinburgh Airport


image from Reid Architecture
Edinburgh Airport – including an iconic aircraft control tower design
Comments / photos for the Top 5 Architectural Design Software for Architectural Graduates page welcome