Top 6 ways to keep interiors cool in summer guide, Property maintenance tips, House advice
Top 6 Ways to Keep Your Interiors Cool This Summer
5 July 2021
Let's face it: it gets hot as all hell when summer arrives, and not everybody has the liberty to plaster themselves stuck under the ceiling fan or the A/C; we got lives to attend to!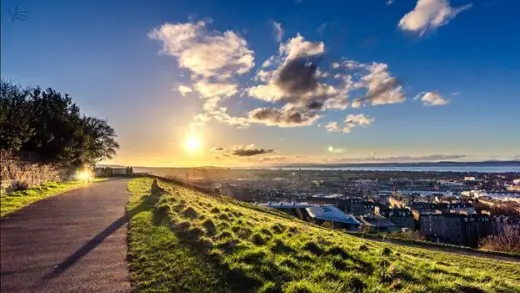 But what are you going to even try? And can you really come up with methods to cool yourself off when all that heat is making you delirious?
And sparing you that trouble is exactly why we've written this article for you, talking about 5 ways in which you can cool down your house interiors this summer!
Ready to beat the heat? Then let's hop right in!
Keeping Windows Open During the Night
Edinburgh summer days are known to be quite the boiling-hot ordeal, but temperatures do begin to drop during the night time. A few hours after the sun has completely set is the ideal time to crack open the windows for some refreshing cool breeze to flow in.
If the area from where the breeze flowing in perfectly complements the position of the fan set in the room, you can create a cross breeze that will immediately decrease temperatures in the house. Just make sure that before the hot hours that begin in the morning, you remember to wake up and close the windows.
Improve Your Body's Temperature!
That's right: instead of focusing so much on your house, you might want to improve how you treat your own body! The lifestyle you used to live during the chilly winters may not translate well when summer comes knockin'.
You can start out by simply keeping the synthetic material outfits resting in your wardrobe and not on your body, opting for, ideally, cotton clothes. You can further focus on what you're putting inside your body, and focus on consuming cold food and drink, like fruits and refreshing coolers!
Why not try a cold compress too? It's not only for the sick and elderly, and if placed on the right pulse points like your wrists and neck, you may just get the relief you need to move on with the rest of your day!
Opt for Polished Concrete Floors
Polished concrete floors are being installed everywhere, and it seems to be the hot and happening option in homes everywhere in Edinburgh, especially since the summer is arriving.
Polished concrete floors are known to be cool in the summers, helping to regulate the overall temperature inside your house. Becosan Concrete Treatment especially advocates for the installation of polished concrete floors in industrial plants where maintaining a cool internal temperature is the need of the hour.
The chemical concrete densifier added into the concrete makes the finished product what it is, and not only does it cool your interiors down in the summer, but also regulates heat into your interiors when the climate turns cold! Isn't that just convenient?
To get more inspiration on how you would want the final product to look like, you can check out our article where we go through an Edinburgh Architecture Walking Tour.
Ditch Your Ovens and Stovetops!
kool shooters : Pexels.com
It doesn't take a rocket scientist to figure out that using your oven or gas stove to do the cooking for the house is going to increase temperatures more than you can handle.
So then, what, do you just not cook? Well you can always use your grill that's been gathering dust in one corner of your house! Take it out on the patio and get some fresh and healthy meals going, while getting the family in on the fun too. Not only will it keep your home cooler, it could also be a good bonding time with family and friends!
Not to mention, you're bound to use less oil when cooking on the grill, so you're indirectly looking after your health too.
Planting trees both inside and out!
Daria shevtsova : Pexels.com
Everybody knows that trees have a cooling effect wherever they are present, so why not take advantage of this very fact this summer? If you plant trees around the vicinity of your property, the shade they provide will cool down the overall temperature of the house significantly.
That, coupled with the fresh and cool oxygen that the plants give out are the ideal combo to mellow down the temperature of your house. Additionally, nature is beautiful, so planting trees will make your house look prettier too!
Shift to a New Location!
Sometimes, when the going gets tough, you might just be the one that needs to get going. Of course, shifting to a different location should mostly be a last resort sort of deal, but when it comes to Edinburgh and it's soaring temperatures in most of its areas, shifting to where the temperatures are more habitable isn't the worst idea.
Plus, renovating your house and buying equipments and installations to make your house cooler isn't always the cheapest method there is, and shifting may bring you more benefits than just cooling down the weather.
To give you a solid starting point on the kinds of properties available in Edinburgh, you can check out our article where talk about various new properties and real estate in the area.
And there you have it, our article for the top 5 best ways to cool down the interiors of your house! Browse through our website for similar content!
Comments on this guide to Top 6 ways to keep interiors cool in summer article are welcome.
Edinburgh Architecture
RBGE Edinburgh Biomes
RBGE Edinburgh Biomes Construction
65 London Road
65 London Road Edinburgh
Moxy Hotel Fountainbridge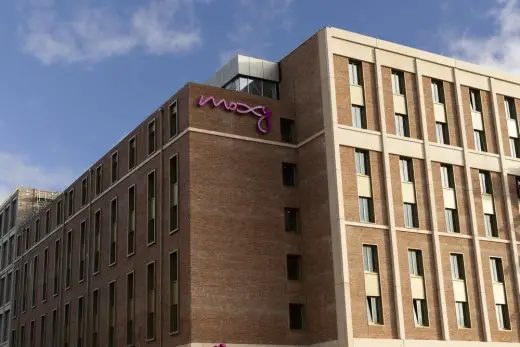 image courtesy of architects practice
Moxy Hotel Fountainbridge
Comments on this Top 6 ways to keep interiors cool in summer advice article are welcome