High-quality ceiling panels for your bathroom guide, Property maintenance tips, House advice
Why Invest in High-quality Ceiling Panels for Your Bathroom?
30 June 2021
While renovating our houses and bathrooms, we must ensure that we invest in the right accessories and fixtures that need to be upgraded with time. Bathroom ceiling panels redefine your bathroom's overall look, making it more attractive and alluring. Bathroom ceiling panels are an excellent addition to your bathroom's overall interior. Moreover, these maintenance-free, dust-resistant, and waterproof panels are an ideal pick for your bathrooms. You can save a high cost of plasters and paint finishes by opting for bathroom ceiling panels that are reasonable in price and more durable.
Are Bathroom Ceiling Panels Durable and Long-lasting?
If you are a person who loves being surrounded by aesthetically pleasing fixtures and accessories, then you must spend wisely on your bathroom fixtures, wall claddings, and color schemes. Compared with plain roofs and ceilings, ceiling panels are esthetically more pleasing, vibrant, and attractive. Moreover, these elegantly designed bathroom ceiling panels are much more durable and long-lasting. Adding to your bathroom's interior, these panels provide flawless finishes and designs that cannot be achieved with cement plasters and paints.
Around the world, different materials are used to create shower and bathroom panels, which almost serve the same purpose. Panels can be made out of fiberglass, cement boards, cardboards, green boards, and PVC materials. It is ideal for installing PVC panels that are moisture-resistant, waterproof, and highly effective under various environmental conditions. The end-to-end groove installation keeps these panels in one place, covering all your ceiling fixtures and faults.
Salient Features of Bathroom Ceiling Panels
Bathroom ceiling fixtures are one hundred percent durable, waterproof, and moisture resistant. After installation, they do not rust or decay with time and stay in shape. PVC panels are class one fire-rated panels that are also durable under extreme weather conditions. Moreover, you can easily clean and disinfect panel surfaces with disinfectant sprays and a piece of cloth. Unlike tiles, these panels are entirely flat, leaving no groove or cavities on them.
Bathroom panels have uniform finished surfaces, making them entirely soundproof and water-resistant. Many people love to spend time in showers and concentrate on their personal thoughts. Soundproof panels cancel all incoming vibrations and sounds, which could affect your relaxing time.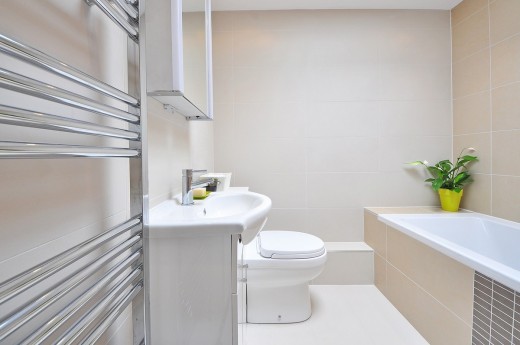 How to Select an Ideal Color Combination for Your Bathrooms?
It is essential to choose a decent and vibrant color for your toilet and bath accessories. The selection of colors defines your personality, characteristics, nature, and qualities. It is always recommended to select bathroom accessories and ceramic fixtures in light and decent colors. Moreover, if you do not clean surfaces regularly, you can choose dark surfaces on which dirt and moisture are not visible.
Depending upon your color schemes, you can decorate your bathrooms. However, installing bathroom ceiling panels would enhance the overall interior look of your bathroom and create a more inviting and clean surrounding. You can select accessories and wall fixtures in contrast, where the color of accessories would be complementing the color shade of wall and shower panels and vice versa.
Comments on this guide to Application and Removal of Car Decals article are welcome.
Edinburgh Architecture
RBGE Edinburgh Biomes
RBGE Edinburgh Biomes Construction
65 London Road
65 London Road Edinburgh
Moxy Hotel Fountainbridge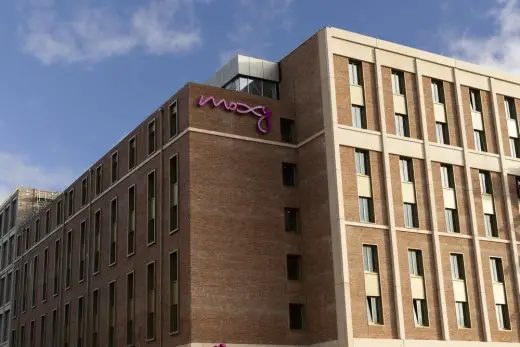 image courtesy of architects practice
Moxy Hotel Fountainbridge
Comments on this High-quality ceiling panels for your bathroom advice article are welcome