Employ professional contractors for roofing guide, Property roof tips, House advice
How employing professional contractors for roofing can transform your house?
5 July 2021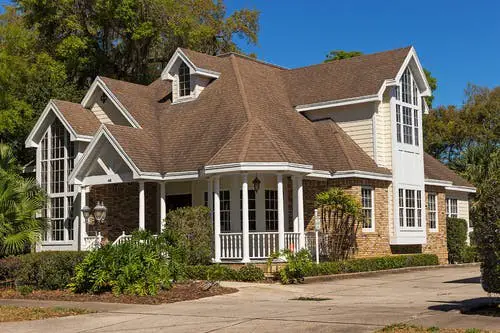 The roof is an integral part of your residence. Severe snow, strong winds, extreme weather conditions, and storms can impact the top immensely. In areas where snow becomes common, roof deterioration will take no time to happen. When you identify signs of roof damage and are thinking of repairing the same, you must grab the help of professionals.
These individuals have the experience of handling similar projects and make the task doable. The skills that they have help them to accomplish the job in no time. It is the main reason why you must hire these contractors who are experts in their business.
The contractors pay attention to the building code
Every locality has some rules and regulations for supervising construction. The building code is one of them as it is a set of regulations that you must follow while constructing and designing the building. The roofing contractors have an understanding of these regulations and thereby go about the process legally. Benchmark Roofing contractors pay attention to the size and dimension of the building when undertaking a roof installation. Repairing any roof requires expert handling. These professionals have the awareness and expertise in this arena. Hence, hiring these individuals will help you save time as well as cut down on your mistakes. If you do not do it responsibly, you may violate the code.
Quality work is their trademark
When you are investing your money, you must keep quality over quantity. Different skills are necessary when handling any structure. If you watch these individuals, you will see that they are experts in their job. They have mastered the craft because of the skill set they have. These individuals have training that helps them understand contemporary techniques and equipment in detail. When they fix the roof, there are fewer chances of mistakes. Remember that a small mistake may lead to grave consequences. It can be a costly affair, and you can end up in a disaster.
Try cutting down on potential accidents
Roofing is not an easy activity. There are a lot of risks linked with it. Since homeowners do not have experience, you can get injured and hurt yourself. Falling from the roof may have fatal consequences. On the other hand, they inspect the roof before they begin the procedure. These individuals use safety equipment and other tools while going about the roofing process. Hence, it helps them understand the issue in detail and thereby save money as well as time.
Awareness about best materials
These contractors will furnish you with quality materials when installing the roof. The experience and expertise add to this process as they know the pros and cons of each fabric available in the market. Hence, they will make the best decision as to which material will suit the structure of your roof. Keep in mind that determining the material is the most critical decision. Hence, the professionals are the best persons at it.
When you are hiring these individuals, keep in mind that you will save money. It is not a costly affair but an environment-friendly affair, on the other hand. Hiring contractors will help you keep to the budget and give you the quality that can last long.
Comments on this guide to Employ professional contractors for roofing article are welcome.
Edinburgh Architecture
Artisan Real Estate Property Development News
Artisan Real Estate Property Development
Conservation and energy efficiency work on the Canongate
Canongate Housing Development
Leith Walk Proposals Get Planning Approval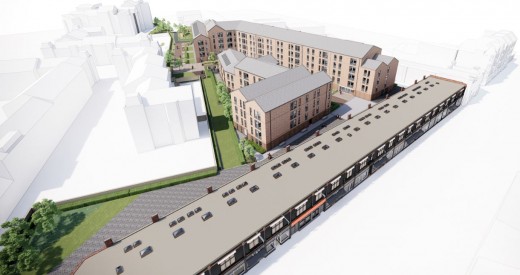 image courtesy of Drum Property Group
Stead's Place Leith Walk development
Dance Base
Design: Malcolm Fraser Architects
Dance Base
Comments on this Employ professional contractors for roofing advice article are welcome