Top ten calculators helpful for architecture Advice, Building Tips
Top ten calculators helpful for architecture design
2 July, 2020
Is it easy to build an architecture that fascinates anyone who views it? The definite answer to this question is no. One cannot pick up bricks and build a structure out of it. There are two major processes involved in every construction process. One of them is planning. Every architectural project comprises of a serious of milestones and tasks. In other words, you need to have a breakdown so that an individual time frame can be allocated. With this systematic approach, projects do not fail as they have effective procedural planning as a backup.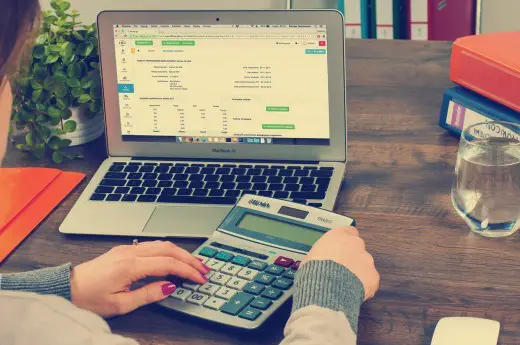 This is the reason why there is a project manager for each architectural venture. He is responsible for planning and forecasting of things. Apart from planning, architects have to get involved in a long list of calculations. When a structure is being built, various numerical interpretations are performed. These calculations cannot be completed until a proper tool is used for this purpose. There are some calculators that come in handy for architects.
Here are ten of them.
1. Stage / lighting calculator
The wrong placement of lights or incorrect positioning of rods can prove to be a big problem. It can make the entire structure look dark. Therefore, architects have to be sure that they perform lighting related calculations accurately and well in advance.
2. Cubic Feet Calculator
The calculation of cubic feet is a regular process for architects. They have to analyze different shapes, perform measurements and complete the analysis related to the structure. Performing these calculations manually can be a big issue. For instance, if you are going through the cubic feet to square feet conversion for getting results, it is important to use a top-quality calculator so that things can be handled in an accurate manner.
It is important to understand that architects always prefer easy tools so that the calculations get completed in the shortest possible span. If you want to convert cubic feet to square feet, do not worry about going through any complexities. This calculator is quite simple to handle so calculation of cubic feet there should be no apprehensions about wasting time.
Choosing a cubic feet calculator does not mean that you should pick any random website and use it for this purpose. It is important to trust quality options for this purpose. Tech is one option you can consider. The cubic feet calculator produced by it is used by architects from all over the world. Another reliable cubic feet calculator you can consider is by Calculatorpro.com. This is a commonly used option and architects trust it on a global scale.
3. Architectural modelling calculator
The creation of a good structure depends a lot on how well the modelling has been done. The design model is transformed into the actual structure. Hence, if mistakes have been made in that phase, there would be problems with the construction project as well. A modelling calculator helps in creating correct designs with accurate measures.
4. Project management calculator for architects
Every construction site that an architect works on is treated as an individual project. The overall project comprises of numerous tasks and there is a due date for each one of them. A project management calculator helps with task management and tracking. By using it, an architect can check the dependencies of tasks and the time available to each one of them.
5. Build information modelling calculator
An architectural model is three dimensional in nature. Therefore, when the structure design is being created, the length, width and height of each component has to be checked. The contrast between different dimensions can be checked using this tool.
6. Calculator for electrical installations
Electrical installations form a core part of the overall architectural process. A lot of calculations are performed so that no safety risks exist. For instances, wires have to be placed at certain height and angle according to the structure of the building. A dedicated calculator for electrical installations is used for this purpose – https://techcrucial.com/how-to-mulch-your-garden/.
7. Calculator for heating systems
Heating systems are installed in buildings so retain temperature stability. During the architectural process, the correct analysis of heating arrangement has to be done so that any hazards can be avoided. A heating systems calculator helps with interpretations required to set up related arrangements.
8. Geotechnical calculators
Is your architecture structure in accordance with linear elastic model? Successful installations need to abide by different models. Through geo technical calculators, you can perform accurate calculations and see whether building models are being referred to properly or not. Performing geotechnical calculations manually is not a possibility that exists.
9. Building energy analysis calculators
Rigorous calculations are performed by architects to see whether energy systems have been put in place properly or not. Changes cannot be made once the installation has been completed. Therefore, it is important to use a high-quality building energy calculator. It has all the formulae incorporated and architects only have to enter values. From the timeline perspective, it proves to be quite manageable for these professionals.
10. Architectural security control calculator
These days, high quality security systems are being installed in buildings so that all possible threats can be combated. How will the installation be completed? Which numerical analysis forms will come into play? Most architects use high standard security control calculators so that no trouble is caused due to incorrect interpretations. Secondly, if you have a strict timeline, using a top standard security control calculator will surely help you out.
Comments on the Top ten calculators helpful for architecture advice article are welcome
Architecture
Contemporary Buildings
Missoni Hotel Edinburgh



picture from designers
Missoni Hotel Edinburgh
Comments / photos for the Top ten calculators helpful for architecture page welcome