Transform your home into a green paradise Guide, Architectural Tips, Online Advice
Transform Your Home Into a Green Paradise
14 Apr 2021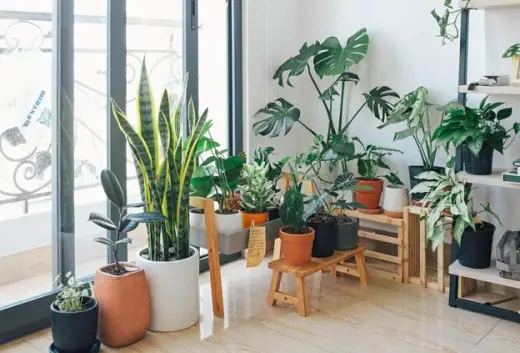 Many people strive to be surrounded by the natural environment with beautiful trees, foliage, shrubs, and flowers. Whilst some might achieve this by going on a holiday, or for a walk in the park or forest, others choose to do this a little more locally. By applying the right ideas and techniques, you can transform your home into a beautiful green oasis.
Beginning with the interior and working our way outside, in this article, we will be looking at some of the ways you too can create your ideal garden paradise.
Use Plants as Decorations
Turn your home interior into a garden with carefully selected green potted plants. Plants filter air, create oxygen and provide an aroma that will keep you in a good mood all day.
Indoor plants are easy to take care of, so you can start putting them in place right away.
Here are some tips to create a beautiful indoor garden:
* Choose plants that are easy to care for such as succulents, philodendron, sansevieria, aglaonema, aspidistra, and pothos.
* Keep the pot's soil moist but ensure it's not too wet or dry
* Position your plants near your window or a light source
* Add plants that improve air quality such as dracaena, bamboo palm and weeping fig
* Choose flower vases that match your interior design theme.
* Keep your plants clean and remove old growth.
* If your indoor air is dry, add pebbles or rocks in a saucer and fill it with water.
Additionally, you can also add wallpaper with beautiful green plant designs in places where you can't put potted plants. Pictures of plants can also improve your mood.
Choose Furniture Made of Natural Materials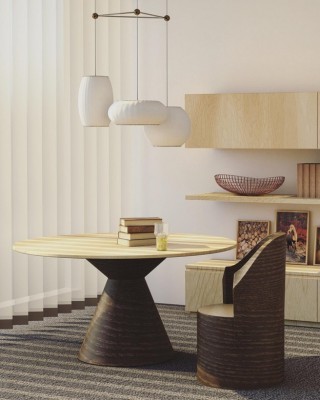 An eco-friendly interior should not have tables and chairs made of plastic. Choose furniture crafted from natural wood, bamboo, cane, and other sustainable materials.
You can also opt for antiques and other recycled furniture. Avoid particleboard bonded with formaldehyde, which is harmful to humans and animals.
Go around your home. If you see any polyester, plastic, nylon, particleboard, or synthetically produced material, do away with it. Replace it with an organic or natural alternative. Aside from furnitures, transitioning to a plastic-free bathroom is a great start to turn your home into an eco-friendly haven.
Opt for Natural Textiles
Don't stop at natural furniture while striving to make your home greener. Ensure that mattresses, pillows, upholstery, and beddings are constructed from natural or organic materials. That means your upholstery must not be made of nylon and other by-products of petroleum or materials that are soaked in flame-retarding substances. Such materials can cause serious health problems.
Two good examples of eco-friendly textile materials are wool and natural latex. By the way, wool is biodegradable, recyclable, and resistant to odour and bacteria.
Design a Tropical Landscape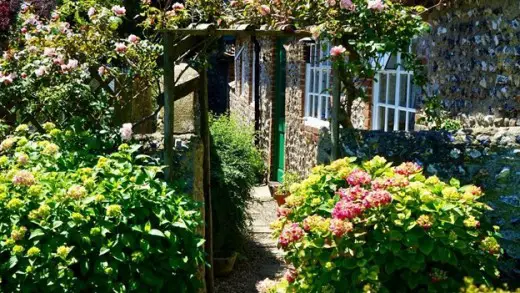 #As the temperature soars in summer, a tropical garden design blossoms into an equatorial oasis. A well-designed tropical landscape is sustainable in both cold and hot climates. In colder regions, the foliage reduces the snow that reaches the lush growth below, while in hot regions, the trees shield you and other plants from the sun's scorching heat.
Design your garden so that the taller trees form foliage that protects other plants from damage. Even though tropical gardens will thrive in both heat and humidity, the soft and large leaves of many tropical plants require protection from strong winds.
Remember that in a natural jungle, various forest canopies shield plants from strong winds. So, to create a tropical theme, you need to pick a site with adequate shelter. If the garden is frequently bombarded by strong winds, you should provide additional shelter. Putting up a higher fence or planting hedges can shield plants, especially in cold weather.
Add a Water Feature
Tropical plants need a lot of moisture to thrive. So you should create your tropical garden near a water source. If you don't have a natural stream near your yard, you can add a water feature.
Choose a free-standing fountain or a simple wall that cascades water down it. Place your potted plants near the water feature, so you don't have to drag a hose to water them.
Define Living Areas in Your Yard
Tropical plants tend to grow out of control. For this reason, you must demarcate your outdoor living area using ground covers or low-growing borders.
Subsequently, you will have enough space between large plants and your seating areas. You may also use small tropical plants in containers to serve as a border to define areas for your outdoor entertainment.
Choose Plants from Local Cultivators
Some tropical plants can't tolerate frost or freezing temperatures. That means if you live in a cold region, you should purchase plants that are cultivated close to where you live. Such plants are more likely to thrive and survive in all seasons.
You may also try out some potted tropical plants like canna lilies, bird of paradise, elephant ears, and Egyptian papyrus.
As with any projects in or around the home, creating a green paradise is a hugely rewarding project. Begin with simple changes inside your home, then tackle the outdoor area with your tropical landscape additions and features. Within a few months, you will start reaping the benefits of your eco-friendly choices, whilst you relax in your green garden paradise with a cold glass of lemonade. Bliss.
Comments on this guide to Transform your home into a green paradise article are welcome.
Edinburgh Architecture
BHS Building Redevelopment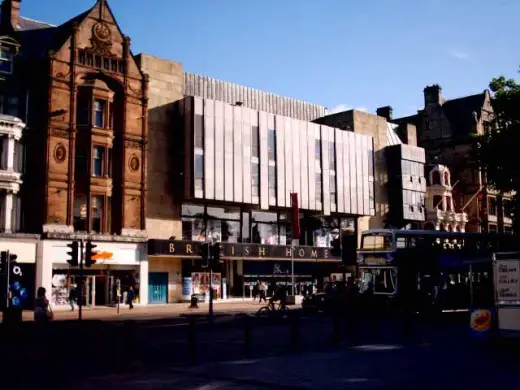 image courtesy of architecture practice
New Club BHS Edinburgh Building
St James Quarter Edinburgh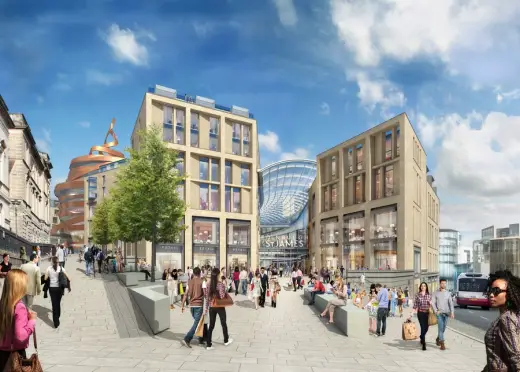 image of the development
St James Quarter in Edinburgh
Comments on this guide to Transform your home into a green paradise advice article are welcome