5 gifts every architect is guaranteed to love this year device, Designer present tips
5 gifts every architect is guaranteed to love this year
1 Dec 2019
Architecture is a challenging field. It requires immense focus, attention to detail and a lot of physical exertion, running around, spending time on construction sites, etc. An architect usually has an extremely busy schedule and a tedious workload.
There are a few things an architect would love. Based on their job profile and common characteristics, gifts to an architect need to be well-designed, since most architects are picky about design.
Another factor to consider is that most architects, love landscapes, and the environment, so you would probably want to pick gifts that are eco-friendly.
Besides, an architect is human at the end of the day, so you may pick something that could hold emotional value for them, while still incorporating some of the other factors mentioned above.
The gift could also be of value by being extremely practical. Something that completely supports their lifestyle and acts as a daily asset.
Taking all of the above into consideration, below is a list of five gifts every architect is guaranteed to love this year.
A Custom Star Map
A star map is a map that represents the positions of the stars, on a particular date, from a particular location. This can be a great visual gift for any architect.
At Twinkle in Time, you can pick a date that is special to your architect friend or loved one, and generate a star map for them to frame the day for them in a beautiful way.
Twinkle in Time helps you design sleek star maps and frames them for you. This gift holds both emotional value and is design-wise impressive for an architect. Needless to say, it is hands-down quite a unique gift.
When was the last time you heard of someone in your network gifting a star map? You will definitely start a trend since that's what has happened with the company's existing customers.
This star map is the perfect way to enhance your architect's office or home interior, providing them with an exceptional item that will bring back memories.
A Reusable Water Bottle/Thermos
Architects have long days out on the field. They keep making rounds of construction sites and end up working long hours from a few. While they may not take breaks for their meals on time, it is important for them to stay hydrated.
A Kool8 water bottle is a perfect gift for any architect. It has an amazing design externally and it is built with awesome features. The coolest thing about this bottle is that it has a tea diffuser, and it can also act as a thermos. It can keep water cool for long hours of the day or warm if needed since it has great temperature control.
It comes in great colors, so you can pick your architect's favorite color. This water bottle was rated as the number one water bottle of 2019 by a publication called Cool Things Chicago.
Apart from its amazing features that any architect would be impressed with, Kool8 as a company is a great contributor to relevant social causes. Kool8 donates 20% of its profits to countries with water-related issues. They are helping to solve water scarcity issues, which is extremely noble.
Your architect friend or loved one can enjoy this amazing product, knowing that they are supporting a company that is doing good for the environment.
Steamfast SF-717 Mini Steam Iron
It is a commonly known fact that most architects are workaholics. That being said, with their busy schedules, it must be tough for them to keep up with day-to-day homely chores.
Oftentimes, architects are required to dress and look sharp, it is kind of an expectation at that position since they have to deal with elite businessmen and stakeholders that own or run their projects. A crisp shirt tucked into a smart pant with a good pair of shoes is like a standard outfit for a well-settled architect.
Enter the Steamfast Mini Steam Iron. This iron is small and light so it can fit in any bag. It heats up in only fifteen seconds, so any professional can get to ironing super quickly. Even with its small offering, it comes with three heat settings so you can have a preference.
The Steamfast Steam Iron would definitely make a great practical gift for an architect to have access to wrinkle-free clothing daily, with barely any time investment needed. Giftwits included this steam iron in an article titled – '59 Best Gifts This Year', so this being a great gift seems to be a common opinion.
Anker Astro Portable Charger
As mentioned earlier, architects are always on the move. A portable charger is an accessory they would usually carry, but this specific portable charger by Anker is one of the best ones in the market today.
The Anker Astro Portable Charger has what they call a power IQ technology. It charges any device four times faster than a computer USB port. This will make sure an architect never runs out of battery.
Most portable chargers do not have the capacity to charge a phone from 0 to 100, twice. This charger can charge an iPhone or Android device two times in a day. Meaning, an architect could have two workdays without worry about finding an outlet to charge their phone.
Apart from all of the above features, this charger is also small in size, just like a candy bar, making it extremely easy to carry around. The Anker Astro is definitely a great gift item that will support an architect's routine.
Bath Bombs Gift Set
Construction sites are extremely dusty and architects have long days at various sites. Their skin is coming into contact with so much dust and pollution on a daily basis.
Give an architect the gift of relaxation that can enjoy at the end of a long day. The Life Around 2 Angels Bath Bomb Gift Set is an amazing gift to give someone for self-care.
This set comes with 12 unique bath bombs that contain therapeutic properties. They are made in California with all-natural American ingredients. They are moisturizing and created for all types of skin.
This is a great gift to give any architect and ask them to just take it easy. Bath bombs with great scent are also available from Devon Wick.
Hope all of the gift ideas above will help you pick a gift for the architect in your life. All of these gifts show both care and practicality, so we are certain they will be appreciated.
Any architect with a sweet tooth and a fine palette will love some delectable Jet Gift Baskets. Check it out!
Comments on the 5 gifts every architect is guaranteed to love this year advice article are welcome
Scottish Architecture
Contemporary Lothian Buildings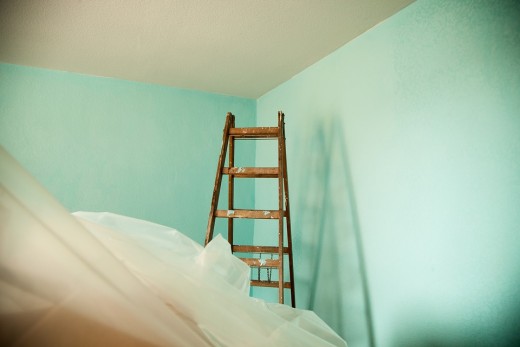 image courtesy of article provider
Comments / photos for the 5 gifts every architect is guaranteed to love this year page welcome