5 ways you can make most of outdoor space advice, Online English property help guide
5 Ways You Can Make the Most of Your Outdoor Space
25 August 2021
It's good to get outside – that's why they call it the Great Outdoors, after all!
And unless you're relying on rain, the British weather is notoriously unreliable, so it's important to make the most of every dry day.
Some have more space than others, and gardens are increasingly in-demand now we've all had a taste of the great indoors.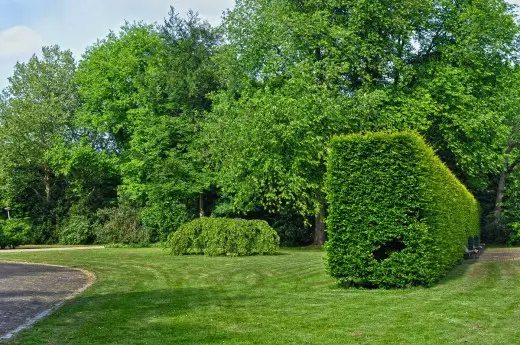 Whether you're blessed with back garden greenery, a balcony or a humble front porch, these just five ways to get the most out of your space.
Gardening isn't everyone's strong suit, but you don't need to be Alan Titchmarsh to flex your green thumb.
Start out by planting a few seeds and work at tending to these – even having a small patch to maintain can reduce stress and boost your mood.
Not only is foliage fantastic to look at, but plants remove toxins from the environment, leaving your garden looking and feeling fresh.
The more seating you have, the better position you'll be in to entertain guests and show off you're newly revitalised garden.
Of course, if your space is limited, then downsize to the bistro-style table and chairs, or even just a couple of bar stools. These are perfect for balconies and smaller gardens, allowing to spend time outdoors – even if any entertaining still has to be done in the living room.
Over time, our exterior walls can become weathered and worn, leaving them unsightly to look at.
If you're going to start spending more time outside, then you're going to want to invest in making your space look immaculate.
Invest in some K Rend supplies from Direct Building Products to upgrade the look of your garden. Not only will rendering modernise your home, but it will help protect your walls from the elements – just in time for those bitter English winters.
We lose so much garden time when the days start getting shorter. But this need not be the case.
If you add lighting to your garden, you can make use of it well into the evenings all year round.
Garden lights come in so many options, which mean that you can find lighting to suit any vibe. Whether your outdoor space is a modern masterpiece or a rustic retreat, adding lighting will increase the usability of any space.
Unfortunately, the climate in the UK means that our gardens can become unusable for much of the year.
It just gets too cold to sit outside!
We know that patio heaters are an excellent solution, but they aren't always the prettiest things to look at!
Instead, consider a fire pit table. Not only are these a wonderful source of warmth, but who doesn't enjoy roasting marshmallows over an open fire?
Fire pits can seem like an intimidating purchase for the newbies out there, but Which? have compiled a handy guide to help chose the perfect fire pit heating solution for you.
Do you have any tips for increasing the usability of your outdoor space? Share them in the comments below!
Comments on this guide to 5 ways you can make the most of your outdoor space article are welcome.
Edinburgh Architecture
National Museum of Scotland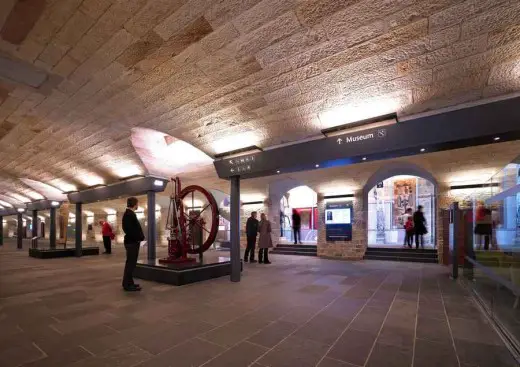 photo © Andrew Lee
National Museum of Scotland
9 Benefits Of Investing In Greenhouses
Comments / photos for the 5 ways you can make the most of your outdoor space guide page welcome