Trusted 6 Interesting Ideas for Designing Stairs in the Garden Advice, Tips, Property Guide
6 Interesting Ideas for Designing Stairs in the Garden
6 Feb 2020
It doesn't matter if you have a small or a big garden – you'll want to add stairs to it! Why? Well, mainly because the stairs can significantly improve the look of your garden and make it more appealing.
On top of that, garden stairs also make for a sense of style and class overall. While you couldn't really approach a cantilevered staircase design when it comes to a garden, there are plenty of other ideas that you can take into account.
As such, today we'll be talking about six of those interesting ideas that you can use to design garden stairs. You can also look into staircase manufacturers and see what they can offer you and base your design ideas on their products!
6 Interesting Ideas for Designing Stairs in the Garden Guide
Poured Steps on Steel Treads
For a modern look, you can approach a combination of gravel, basalt, and concrete. The end result is usually described as contemporary.
On top of that, your garden will also benefit from the varying textures and colors of the stairs. Even though rather simple, such stairs are attractive to the eye.
Japanese Style
For a Japanese-like garden, you can start with wooden steps surrounded by light and dark greenery. Between the steps, you can add grey gravel for that classic and calm look that all Japanese gardens have.
Keep in mind that, when it comes to such a style, you'll also have to take the environment's colors in mind. Still, darker wood combined with gray gravel is usually ideal.
Stacked Stones
For an interesting approach to garden stairs, you can use a design based on stacked stones – for both stairs and edges as well. This makes for a traditional style, as well as for a unique edge.
This type of stairs usually works best in hillside areas and bigger gardens, mainly because you'd want longer walks between the steps.
Free Formed Stairs
For a natural and untouched look, you can opt for stair steps that appear to be growing from the ground itself.
You should aim for stairs that seem free-formed, with no human intervention. For this, you can partially cover them with either dirt or grass. Naturally, the steps shouldn't be even – in width and length.
Asian Steps
Given that the Asian culture is forever popular, a lot of people approach specific designs for their garden steps.
For the classic Asian steps, you can choose framed wooden steps surrounded by either gravel or rocks. Obviously, the walkway should be lit up. This will make for a beautiful view in the evening or during the night.
Rugged Fieldstone
For our last interesting idea, we recommend that you use rugged fieldstone. This material makes for formal yet casual gardens, given their rugged look that can fit almost any garden.
Rugged fieldstone stairs are seen as the ideal choice for a naturalistic traditional look, especially when paired with green bushes on the sides.
The Bottom Line
Obviously, there are a lot more design ideas out there – you are free to choose the one that fits you and your garden best. However, when it comes to interesting – and also popular – ideas, we think that the ones mentioned above can satisfy most garden owners.
Now, what's left for you to do is either contact a stairs manufacturer or start building the garden stairs on your own!
Comments on this guide to 6 Interesting Ideas for Designing Stairs in the Garden advice article are welcome.
Scottish Architecture
Contemporary Lothian Buildings
RBGE Edinburgh Biomes Construction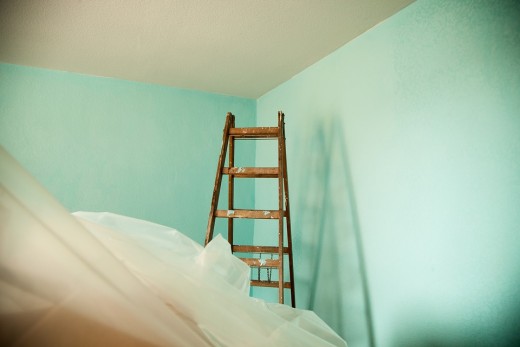 image courtesy of article provider
Comments / photos for the 6 Interesting Ideas for Designing Stairs in the Garden Advice page welcome