Home Storm Damage Guide, House Roof Repair Tips, Property Refurb Advice
Assessing and repairing storm damage to the roof
3 Oct 2019
The roof is that part of your home, which has to face the hardship all through the year. It has to tolerate sun, rain, winds, and snowfall. But some weather conditions can be dangerous to its health, especially when hail storms and tornadoes are frequent. These can hurt your roof to an extent, which can potentially lead to leakage inside the home.
If you notice water stains on a ceiling or a buckled or missing shingle, you can quickly guess what might have happened. Broken flashing, damp walls, and ice damming can be some other signs of the storm damage. To fix them, you can call a professional roofing company like Anchor.
However, before that, you first have to understand where the damage has occurred. Here are a few tips that can come in handy in this matter.
Tips for spotting roof damage caused by storm
Go to your attic and find out if there is a water leak. If you see watermarks on the surface of the ceiling or walls, you would need to replace or repair your roof.
Check the ground of the roof for a sign of damage. Missing or slipping shingles or metal sheets around the chimney area can indicate a problem. Also, you should inspect exhaust pipes, outer edges, and other points where roof and walls connect.
Another noticeable sign can be the fallen tree. For safety reasons, you should stay away from it and take the help of professionals. Only they can tell you whether there has been any damage or not. If it has caused any structural damage, then repairing may not be the best solution. You would need a licensed roofing contractor to fix the issue.
If there were storm and hail also, you need to check for dimples on the shingles and siding. The outer surface is most likely to get affected due to the pelting.
Steps towards roof restoration
When you find any damage, get in touch with your insurance carrier for assessing the condition and determining the claim process. Whatever work you get done, maintain the receipts for reimbursement purposes. Additionally, you should search for a local roofing company in Edina that can handle this type of cases.
Also, before the repairing or replacement job starts, you must choose the right material for shingles to avoid any risk in the future. Some believe that metal or composition shingles can perform better than asphalt shingles in such situations. The cost can be higher, though. Anyway, you can talk to your roofer for ideas. He can suggest you the proper alternatives.
At the same time, beware of storm chasers, who mostly hunt these opportunities for instant monetary gains. Since people tend to be most vulnerable at this time, they know they can easily make money. Their services and equipment are not trustworthy at all. Hence, do your research and contact the one who people recommend.
Trusting any random group can cost you money as well as safety. As far as the costs go, you can get quotes from different companies and compare their services and value before signing up a contract.
Scottish Architecture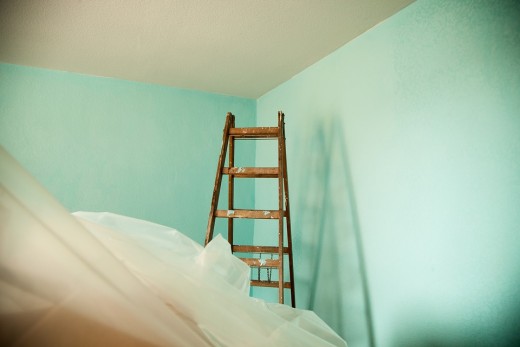 image courtesy of article provider
Comments / photos for the Assessing and repairing storm damage to the roof page welcome
Website: Architecture