Trusted Historic Buildings Given Modern Makeovers Advice, Property Tips
Historic Buildings Given Modern Makeovers Guide
3 Jan 2020
Why Innovation Can Come from the Past
Preserving the past doesn't always have to mean leaving something untouched. Yes, if a building can maintain its original purpose and still offer something to the modern world, then it should be left as it is. For example, if we look to our namesake, the city of Edinburgh in Scotland, the local castle always proves popular with tourists.
Standing since the 12th century, it now attracts more than two million visitors each year. However, even this historic landmark has undergone some changes in the past. Although it was originally a royal residence, its purpose changed after 1633.
A military barracks and garrison during the 17th century, Edinburgh Castle then became the focus of restoration efforts. With any signs of trouble long gone and the building offering a glimpse into the city's history, restoration work began in the 19th century. Alongside restoration came preservation and, today, Edinburgh Castle is a top tourist attraction. However, it's worth noting that it's not what it used to be. In other words, the architecture has remained the same but the building's reason for being hasn't.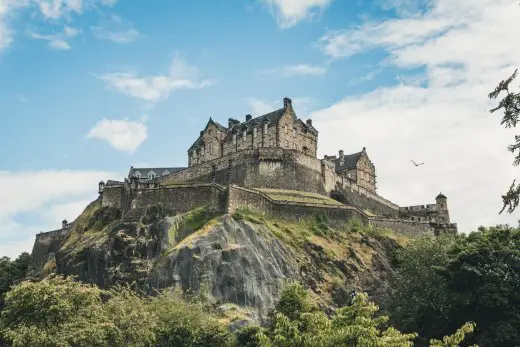 IMAGE SOURCE: Unsplash.com
Historic Buildings Given Makeovers
Bringing History Back to Life is a Game
The same could be said, not just of other buildings in Edinburgh, but around the world. In order to preserve the designs of times gone by, architects have been used to repurpose old buildings. Another example of historic properties being given a modern makeover is the casino on York Place, Edinburgh. Built in 1794 using ashlar sandstone, the building was originally a Gothic chapel. From the raised centre bay, breaking eaves form a square tower. Flanking the bay are two hexagonal columns that give the building an almost regal look.
As impressive as the structure is, calls for a chapel on Edinburgh's York Place have long been silenced. In light of that, the gothic chapel was repurposed into the casino venue we know today. Listed in 1964, it's now a category A historic building and available for commercial use. This recent change of use has allowed casino companies to bring a sense of grandeur to their operations. Indeed, with online gaming reinvigorating the industry, casinos are more popular than ever. Brands such as Betway Casino now give consumers access to 1,000+ games. That fact alone has opened up the market.
Today, people can enjoy the likes of American Roulette, mobile blackjack, and slots via any internet-connected device. This, in turn, has created more demand for additional gaming options. In response, offline casino operators have seen an uptick in trade, hence allowing them to invest more heavily in their venues. The casino in Edinburgh is a prime example of that: by taking an old property and filling it with modern gaming machines and tables, the operator is tapping into two cultures: the history of Edinburgh and the current wave of interest in casino games.
From Banks to Art: Old Becomes New
This strategy is one that's been used by other companies around the world. Outside of gaming, restaurateurs have often made use of historic buildings. The Ordinary in Charleston, South Carolina, is a fantastic example of what can be done with a little architectural creativity. Occupying the town's old bank, the restaurant now fuses the past with the present in a unique way. As well as keeping the old vault doors in place, the tellers' desk now serves as the hostess stand. By retaining and reimaging some original features, the architects have created a wonderfully historic feeling within a modern setting.
Another fine example of preservation by way of modernisation is the aptly named Tate Modern. Visited by almost six million people every year, the art gallery was the brainchild of architecture firm Herzog & de Meuron. Based in Switzerland but with offices around the world, Herzog & de Meuron won the bid to redevelop London's Bankside Power Station. After falling into disrepair during the 1960s, campaigners fought to save it from destruction. By 1995, Jacques Herzog and Pierre de Meuron were put in charge of the £134 million conversion project.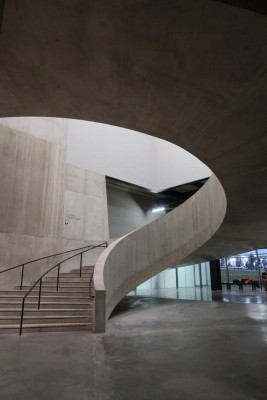 IMAGE SOURCE: Unsplash.com
Completed in 2000, the Tate Modern now stands as an acclaimed art gallery. From the exterior, the old Power Station appears untouched. However, inside, the high ceilings provide a sense of grandeur and scale befitting of an art gallery. Indeed, when you walk through the various exhibition halls, the old workings of the power station aren't lost. That, for any architect tasked with bringing an old building back to life, is the ultimate goal. Although structural integrity and modern appeal are crucial, you must maintain an element of the past. Without at least an allusion to a building's historic roots, you may as well demolish it and start again.
Innovation Can Come from the Past
Restoring and converting old buildings is an art that requires the architect to walk a fine line. On the one hand, you need to ensure the layout and looks are fit for purpose. On the other, you have to accept and embrace the building's original features. In some instances, this may be inconvenient and require some out-of-the-box thinking. For example, in the Charleston bank, the vault became the kitchen which, in turn, allowed windows to be cut into the doors. This kept the original and iconic features in place but provided a modern touch of character.
As architects, we often like to use our skills to create something that's never been seen before. While that's a great skill to have, there's something to be said for taking ideas from the past and giving them a modern makeover. By incorporating new ideas into an old building, you can create something just as unique, appealing and useful as any new architectural masterpiece.
Comments on the Historic Buildings Given Modern Makeovers advice article are welcome
You can also check the Best Online Casinos in the UK here.
Architecture
Contemporary Lothian Buildings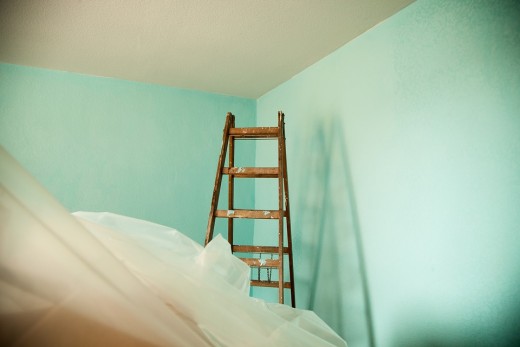 image courtesy of article provider
Comments / photos for the Historic Buildings Given Modern Makeovers page welcome