Best vans for architects guide, Good vehicle advice for building designers
Best Vans for Architects
6 January 2022
Architects spend considerable time creating designs and project planning for their clients. In addition, they are liable to the exterior appeal of structures and buildings. Travelling is essential in this career line because it allows experts to oversee progress in a project. Remember that architects work in collaboration with other experts like HVAC engineers. Thus, traveling gives an insight into how other professionals operate in their fields. In the process, it opens new opportunities, especially in modern architecture where professionals work from home.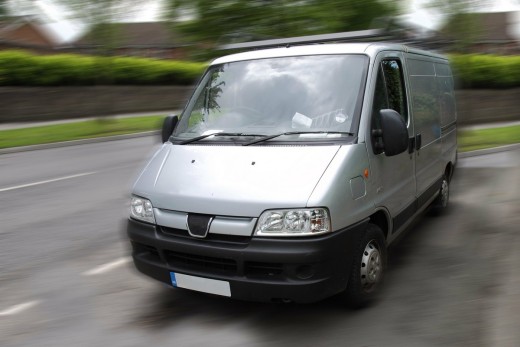 Recently, social media and competition amongst brands have propelled vans as a reliable form of transportation. The comforting prospect is that vans are cost-effective, hardy, and reliable. If you intend to go off-road or not, note that there are customized vans for each role. Below are some of the best picks that dependable architects can consider for a fulfilling experience.
Ford Transit Connect
Whether an architect aspires to work within a budget or meet specific business needs, there is always a Ford Transit van for the purpose. As a result, the top-of-range model received the honor of becoming the International Van of 2014. Most impressive, the van is extremely reliable and tough on the road. Also, it offers a generous luggage space with a payload of roughly 1000kgs. You can pick a diesel or petrol engine van depending on your specific needs. Keep in mind that petrol vans deliver a smoother road experience with minimal cabin noise and reduce shaking when idling.
On the other hand, diesel vans emit less carbon dioxide and consume less fuel. Currently, you can opt for Double-Cab or Kombi body styles that carry up to seven passengers. Above all, Ford Transit Connect vans have bendable front passenger seats that allow flexibility and much-needed comfort. Other specifications include a heated driver seat, alloy wheels, cruise control with modified speed limiter, alarm, automatic headlights, parking sensors, and rain-sensing wipers.
Mercedes Sprinter
Mercedes Benz Sprinter takes the front line among premium vans in the market. The only drawback is its high price tag and costly maintenance charges. Still, the van has enhanced interior design flexibility and incredible conversion layouts. For instance, you can invest in a decked-out van model or customize your dream car.
Mercedes vehicles enjoy a higher prevalence with the van life community for these reasons. The silver lining is that the vans are available in four-wheel, an asset for architects who spend ample time off-road.
Glamper Van
Glamper vans are multi-purpose vehicles ideal for those seeking functionality, luxury, and beauty. The van offers versatility to architects who prefer some opulence on the road. In truth, you can transform the van into an office or add your luxurious bed for an afternoon siesta.
Furthermore, the van has vinyl flooring and finely crafted plywood surfaces adorned with stainless hardware. If you wish to enjoy breathtaking views, you can request a rooftop deck. Besides that, Glamper vans come with a portable toilet and a spectacular sunshade.
Dodge Promaster
Akin Transit and Sprinters, you can find three different lengths of Promaster in the market today. Fortunately, it is possible to find some options as spacious as the Sprinter. In reality, the new 159 inches wheelbase version currently takes the lead of the world's most spacious conversion van. In fact, it is big enough to fit a king-size mattress. Unlike other brands, the Promaster has a front-wheel-drive option. The beauty is that they have better fuel consumption and excellent transaction in a snowy climate.
All in all, you do not have to pay a considerable amount of money for a Dodge Promaster. The only disadvantages are that they only have front-wheel drive options. What's more, the somewhat low down clearance affect the vehicle's offloading capability.
Chrysler Pacifica
With enhanced safety-based structural features and better driver-assistive attributes, buying a Chrysler Pacifica is a prudent decision. The minivan has an AWD (all-wheel drive) version. In short, AWD vehicles have a single power-train attached to all wheels.
Popular assistive features in a Pacifica include a pedestrian detector or the lane-keep assist. Lane-keep assist operates through camera sensors placed at the back of the windscreen. The camera then identifies lane lines along the road. It is worth mentioning that the system only operates when the vehicle moves at a speed of 37 miles/hr or higher. Above all, Pacificas are spacious, practical, and equipped with friendly features. On the downside, they fall short of the comfort associated with Sprinter or Honda Odyssey.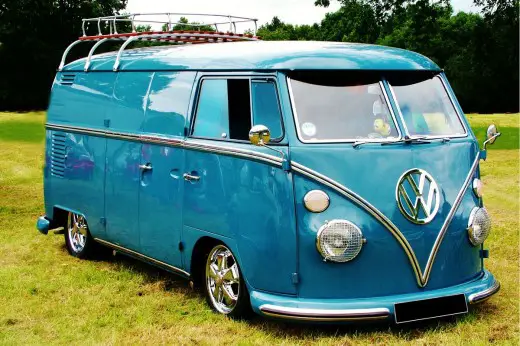 Best vans for architects – Bottom Line
Most successful architects carry their tools of the trade like scale rulers, desk lamps, compass, monitors, and drafting chairs in their cars. For a job that requires plenty of flexibility and practicality, you need a vehicle that meets your expectations and spells out your prowess effectively. Of course, the guide above barely touches on the most reliable cars for the job. However, rest assured that you will get value for money if you settle on any mentioned vans.
Comments on this guide to Best vans for architects article are welcome.
Edinburgh Architecture
Rowanbank Gardens, Corstorphine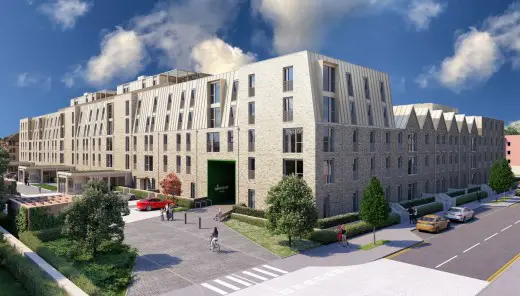 Rowanbank Gardens Edinburgh Housing
West Town Vision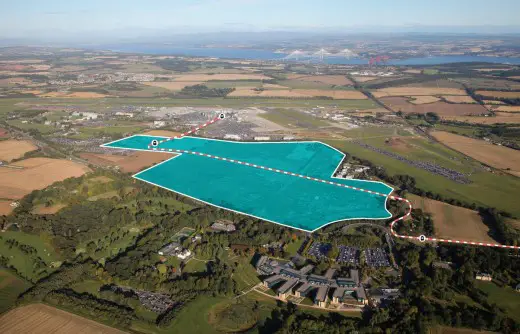 image courtesy of architects practice
West Town Edinburgh Property Vision
Comments on this Best vans for architects article are welcom