Commonwealth Pool, Scottish Swimming, Photos, Architect, Refurb, Address
Royal Commonwealth Pool
Modern Sports Building in Edinburgh design by RMJM Architects, Scotland
page updated 30 Nov 2015
19 Aug 2015 – new photos of this Modern building in Edinburgh: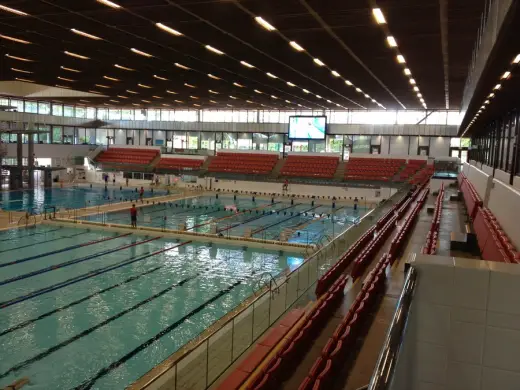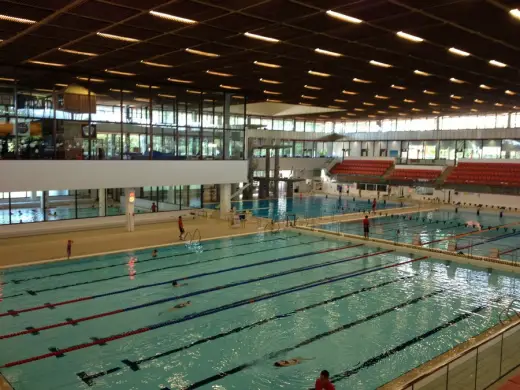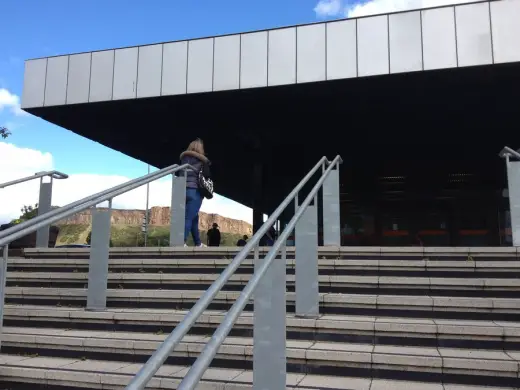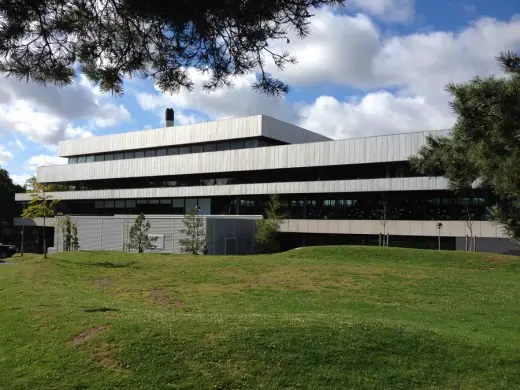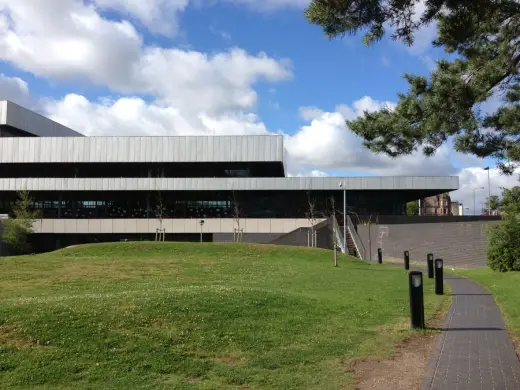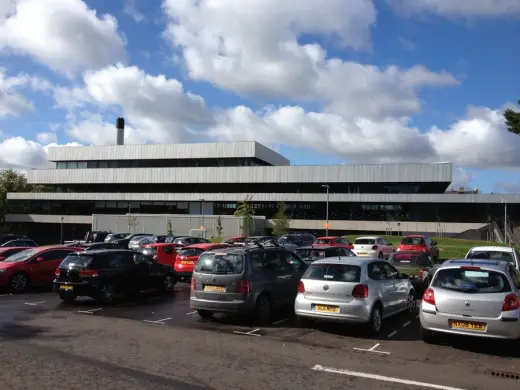 20 Mar 2012
Commonwealth Pool Edinburgh
Royal Commonwealth Pool Renewal
The building has now reopened in plenty of time for the 2014 Commonwealth Games.
The key element of the venue renewal is the upgraded 50m pool.


building image © Adrian Welch 2006
New features include:-
– 25m diving pool with a moveable floor
– teaching pool
– large gym
– new reception
– cafe
– changing rooms
Commonwealth Pool
International standard swimming pool
Location: 21 Dalkeith Road, southeast Edinburgh
Phone: 0131 667 7211
The Royal Commonwealth Pool in Edinburgh is to reopen to the public at the end of March 2012.
Date built: 1967
Architect: Robert Matthew, Johnson-Marshall & Partners
Structural Engineers: Ove Arup & Partners
The Commonwealth Pool Edinburgh is open seven days a week


building image © Adrian Welch 2006
The Royal Commonwealth Pool is the only 50-metre pool / Olympic size swimming pool in Edinburgh.
Photograph – J Dewar Photography:


Photograph – H Snoek Photography:


In 1993 it was selected by the international conservation organisation DoCoMoMo as one of sixty key Scottish monuments of the post-war period. It was also nominated in 2002 by the Architecture Heritage Society of Scotland as one of the most significant modern contributions to Scottish heritage. These sentiments were echoed in Prospect 100 best modern Scottish buildings, published in 2005.
S&P Architects were the architects and lead consultants for the 2012 refurbishment and were awarded the Scottish Design Award in 2012 for the best reuse of a listed building.
Source: wikipedia
Images from RMJM Architects:




five images + credits above from RMJM 161008
Facilities
Separate children's pool and diving pool, gym, saunas, fitness classes, martial arts, sports instruction, massage therapies, crèche, soft play area, baby changing facilities and café.


photograph © Adrian Welch
Royal Commonwealth Pool Refurbishment
Date: 2007-
Design: S&P Architects
Construction cost: £30m approx
The refurbishment and upgrading of the Royal Commonwealth Pool in Edinburgh was completed in April 2012, according to Buro Happold. The £25m refurbishment of this Grade A listed structure has twice played host to the Commonwealth Games – once in 1970 and again in 1986. The project was initiated by Edinburgh City Council in a bid to upgrade diving facilities ahead of Scotland hosting the 2014 Commonwealth Games.
Following a massive renovation programme the building has been transformed into a state of the art sport and leisure facility. It now contains the largest and longest swimming pool in Edinburgh, 50m length, 8 lanes and a normal depth of 2m, which can also be split into two 25m pools with the use of a boom.
The layout of the building has been restored to enhance and promote the use of natural light within the facility as was the intention of the original architects in 1967. The original windows surrounding the perimeter of the building and internally have been retained as has the Terrazzo flooring within the foyer and reception areas.
Diving board columns and staircases have been reinstated to replicate the original diving board layout and the original "hot" seats located around the pools have also been reinstated. The new diving board configuration now meets with international requirements for major diving events.
Reference: http://www.burohappold.com/projects/project/royal-commonwealth-pool-191/
Robert Matthew Architect
Commonwealth Pool Edinburgh architect : Robert Matthew
Robert Matthew : Johnson-Marshall & Partners
British Home Stores, Edinburgh
David Hume Tower, Edinburgh – in the Old Town
Edinburgh (Turnhouse) Airport, Edinburgh
Lothian Regional Headquarters, Edinburgh
Wester Hailes Education Centre, Edinburgh
Stirling University, Airthrey Castle, Stirling
Robert Matthew was London County Council Chief Architect. Working for the LCC made his name and he was instrumental in creating one of the UK's key 20th century buildings, New Zealand House off Pall Mall, London. Matthew had graduated from Edinburgh College of Art and he returned to Scotland in 1953.
Robert Matthew, Johnson-Marshall & Partners – RMJM (1956-) created some key Edinburgh buildings – notably the Commonwealth Pool and the landmark David Hume Tower. The latter was striking in that it invaded a formal Georgian Square, historic University quarter.
Like another key 20th century Scottish Architect – Isi Metzstein of GK&C – Robert Matthew became Edinburgh University Professor of Architecture.
Robert Matthew worked briefly with another Scottish great, architect Basil Spence, on Queen Elizabeth Square, Hutchestown, Glasgow.
Refurbishment designer : S&P Architects
No larger images – thumbnails only






building images by Adrian Welch
CEC Budget
Money for Royal Commonwealth Pool refurbishment confirmed Feb 2008
Commonwealth Pool context : Pollock Halls
Key Edinburgh building by RMJM: Scottish Parliament
Comments / photos for the Royal Commonwealth Pool Edinburgh page welcome