Condo plumbing problems and tips for avoiding them Guide, Architectural Tips, Online Advice
Condo plumbing problems and tips for avoiding them
9 May 2021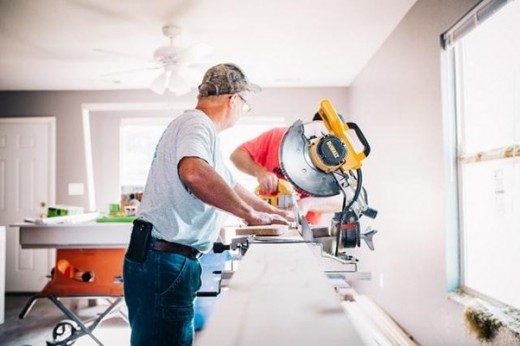 The plumbing system is one of the most critical amenities you have in your home. Even the simplest problems in your plumbing system, like a leak, can make your life unbearable.
The problem will be even worse in high-rise buildings like condos in which lots of families live close to each other. In fact, condo owners are highly likely to see more challenges compared with detached house owners.
That's why condo buyers should always take care of the plumbing system along with other factors when buying a condo or a pre-construction condo project.
In this article, we're going to explain the most common condo plumbing problems along with some tips to help you prevent plumbing issues in your condo.
A clogged toilet
Clogged toilets are among the most common problems in all residential and commercial buildings. This issue is really critical when you live in a condominium building.
Clogged toilets usually happen when residents recklessly leave objects like papers, plastics, hair, or similar things in the toilet.
This will block your toilet, and sometimes you don't have any choice but to call a professional plumber near you. Fortunately, there are emergency plumbing companies that can help you 24/7 if you face a clogged toilet. For example, if you live in Toronto, Canada, R & Z Plumbing can be your best choice when it comes to emergency plumbing issues.
Clogged drain lines
In addition to toilets, other drain lines in your condo can also get clogged. This problem might happen in every branch of your lines, like the sink or bathroom.
Hair, tea, grease, soap, or any other products you use in the kitchen or bathroom might cause such problems.
If you're lucky, the problem can be solved with a bit of acid. But if a solid object is the cause of clogged drains, you might find yourself having to ask an emergency plumbing service.
Frozen pipes in the winter
If you live in a relatively cold country like Canada or Russia, you might be quite familiar with this plumbing problem. But people in other countries might also face frozen pipes in winters.
This is a challenging and, of course, damaging issue. On the one hand, you'll lose your water supply and on the other hand, fixing it is really difficult in the cold weather. More importantly, your pipes might be broken as the water will expand when freezing, and this is a real mess for condo residents.
If you don't take care of the issue, your building can be damaged badly after increasing the weather temperature and melting the water.
There are some tips for preventing frozen pipes in condos like:
Let a small stream of water flow through your pipes. It will increase your bill a bit but is very helpful.
Use heat tape for your lines. Heat tape is a lifesaver in cold climates and is a perfect way to prevent frozen pipes.
Insulate your pipes, especially in the areas that the pipe is exposed to cold weather. This is the most common way of preventing frozen pipes.
Sewage backups
This problem might seem similar to the previous issues. However, sewage backups can be a lot worse and affect all the suites of your condo building.
The problem will usually be started with clogs in one of the main sewer lines causing the materials to flow back towards the units. In such situations, condo owners might face difficulty in determining who's responsible for the issue and should fix it.
Leaking water pipes
Leaks in water pipes are the most common plumbing issue anywhere in the world. The standard water pressure and the chemical formula of water is the enemy of the pipes and joints in your plumbing system.
Therefore, you have to be prepared for corrosion, cracks, leaks, and even blowouts. A regular inspection can prevent many possible issues and brings peace of mind to your family.
Dripping taps
This is also a prevalent problem in bathrooms and kitchens, especially if you have traditional taps.
The rubber seal in these kinds of taps will usually be corroded and needs to be replaced by a new one. Also, if you're using an old tap, you might be forced to buy a new spindle or even a new tap.
Sometimes you can't unscrew the cap easily and need a slot-headed screwdriver or even an adjustable spanner.
The new type of taps use cartridges and are way better than the traditional ones. Although they might be expensive, the price is worth it.
Low water pressure
Water pressure is a key factor in your family's comfort. For some reason, your water pressure might be lower than what you expect. The problem might be worse in a high-rise condominium and even in commercial towers, especially when your pump doesn't work properly.
Sometimes this problem happens when your hot water tap or even your boiler is clogged by sediment. Replacing the water pipes in your condo is very common in these situations. In any case, it's not a DIY, and you'd better call a professional plumber to fix it for you.
Final thought
Remember that every facility will be broken during the time, and the plumbing system is no exception. Don't expect to have a comfortable life without a regular inspection and good maintenance. Many people might think that it will put pressure on their budget. But it's proven that regular inspection and maintenance prevent emergency issues and are much more affordable accordingly.
Comments on this guide to Condo plumbing problems and tips for avoiding them article are welcome.
Edinburgh Architecture
Liberton Brae Townhouses
Design: LBA Architects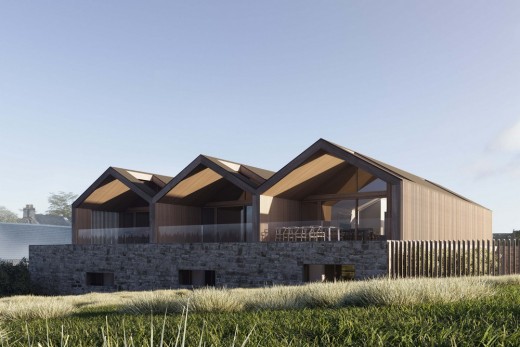 image courtesy of architects
Liberton Brae Townhouses
St James Quarter Edinburgh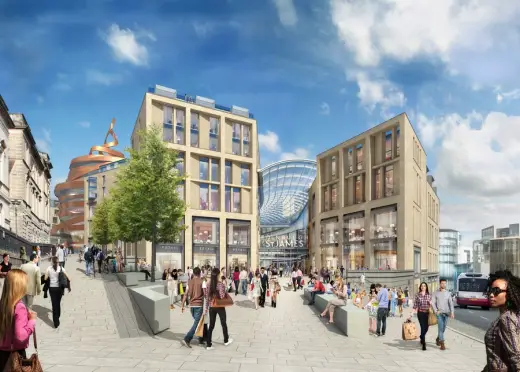 image of the development
St James Quarter
Comments on this guide for Condo plumbing problems and tips for avoiding them advice article are welcom