Detailed Guide on Cladding Inspection Advice, Building Facade Tips
A Detailed Guide on Cladding Inspection
30 June, 2020
Do you know that the external cladding system on your property can spread fire within a few minutes? This is a major concern for many multi-storied buildings in the UK. If you don't want such catastrophes to take place, you should contact a cladding inspector today. Cladding inspectors come with a checklist of all the safety standards that your property's cladding should have.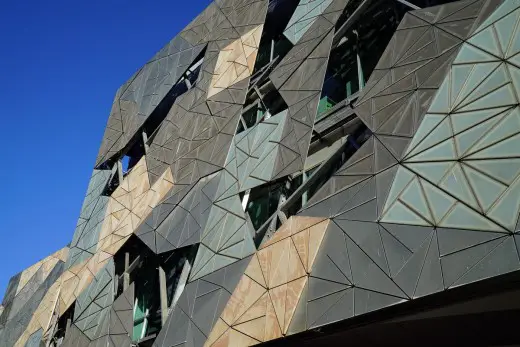 Understanding Cladding Inspections
Many building contractors don't hire an inspector to check the cladding systems of the properties they build. This can put the properties under significant threat if a fire breaks out. A cladding inspection involves testing both metallic and non-metallic claddings to ensure that they don't add fuel to the fire. The inspector checks not only the external material of the cladding but also the entire system to rule out any fire threats in the future.
Claddings consist of insulators and metallic skin. These become a catalyst if there is a fire in the building. Some of the insulators also come with multiple layers that help in spreading the fire quickly.
There are various techniques that an inspector may follow while testing your property's cladding system. But the most popular technique is testing in isolation. This is the best way to limit the risks of fire. The inspector will come with a team to check the different aspects of the cladding. They will test the vulnerable areas that usually catch fire first.
Apart from testing the different aspects of the claddings, the inspector also checks whether the contractor installed the claddings correctly or not.
In addition to testing claddings, an inspector also has many other responsibilities. They are as follows:
Get appropriate cladding samples from your property and arrange for testing by an A2 company. The reports will prove whether the cladding system is in perfect condition or needs repairs
Inspect the site to find out if any part of the building cladding system requires repair or replacement. From cavity barriers to thorough insulation, the inspector would go through every detail meticulously.
Check with fire engineers regarding the best places where a building contractor can install the claddings. This is for properties that are under construction.
Provide a detailed report of their inspection.
Types of Cladding
Cladding isn't limited to the external part of your property. It is also available in various types, such as:
uPVC
Shakes and singles
Brick slips
Rainscreen
Curtain wailing
Sandwich panels
Tile hanging
Patent glazing
Tensile fabric coverings
Timber cladding
Metal profile cladding
How Does a Cladding System Work?
A cladding system consists of different elements that help in building the external surface of your property. You will often see buildings with various external surfaces comprised of components like masonry walls or render. It is the duty of a building contractor to install the cladding system accurately.
But you should know that the cladding doesn't provide stability to your property. Instead, it works as a shield against heavy winds and letting snow slide down the building's surface. Installing claddings offer a lot of benefits to your property.
Provides security and privacy
Offers thermal insulation
Creates a controlled and safe internal environment
Doesn't allow transmission of sound
Creates an external façade
Generates airtight building envelope
Provides openings for ventilation and daylight
Doesn't allow a fire to spread
Protects the property from extreme weather conditions
External Wall Insulation
Thermal insulation has multiple advantages. You can ask the building contractor to add external wall insulation on the claddings to reduce heat transmission in enclosed spaces. This not only brings the temperature of the interiors down but also makes your property cosy during winters. Here are a few more advantages of external wall insulation for your building.
It brings down your electricity bills. With reduced heat losses, you can improve your building's carbon footprint.
Installing external wall insulation can reduce the risks of condensation.
Acts as a weather-resistant shield.
Lowers solar heat gain in the summer.
Preserves your cladding's substrate and reduces its moisture content. This extends the overall life of the cladding.
Some of the most common materials used for external wall insulation are brick slips, slates, and clay tiles. A few experts use a coat of render because it is cheaper. Some building contractors also utilise a three-layer protector, including a reinforcing layer, an insulating layer, and a weatherproof finishing layer.
A cladding inspector inspects all these aspects before providing a comprehensive report. He will also recommend the type of cladding system suitable for your property, depending on its design.
Comments on the Detailed Guide on Cladding Inspection advice article are welcome.
Architecture
Contemporary Buildings
Comments / photos for the Detailed Guide on Cladding Inspection page welcome