Home Mosaic Artwork Guide, Homeowner Refurb Tiling Tips, Property Renewal Tile Advice
Mosaic artwork for your house
1 Nov 2019
Mosaic artwork for your house – The types and ways to choose the best mosaic
Are you planning to opt-in for a mosaic tile design in your home? If yes, you can choose from plenty of stunning tile options today. However, when you get down to selecting it, ultimately, it all depends on your preference and imagination. The mosaic tiles today are available in almost every color you can conjecture. Hence, you have the option of creating limitless designs and choose various mosaic materials.
Mosaic designs give a style statement to your house! To know more about this, you can get in touch with Mosaicist architectural mosaics. Some of the designs that you can select from are:
The ornamental designs
You can add a spark to a lobby, hallway, or the entryway of a house or building by opting in for decorative mosaic tiles. Mostly, this pattern gets used on building floors, and they have a distinctive look. Homeowners who have an elaborate entryway can consider installing this tile. You might have to limit yourself to a specific design, but still, you will find the one you like best.
The artistic pattern mosaic
If you love to have a traditional mosaic design, it is the ideal choice for you. It is apt for homes and can also get used in public spaces as well. The design choices are endless, and you can set-up your design. You can opt-in for a mosaic that's designed and conceptualized by a mosaic design artist than a generic service provider.
The abstract mosaic designs
One of the most versatile and simplest ways to enhance any space is by adding a conceptual mosaic design. You can resort to any color scheme, right from the pastels to the bold color. You will come across some of the stunning mosaic designs in public places, like parks, swimming pools, schools as well as building lobbies.
Floral mosaic patterns
Are you a person who loves nature and wants to spend time outdoors? If yes, you can check out the creative floral mosaic patterns. The unique colors in this mosaic pattern make it appear distinctive than other mosaic tile designs. It looks both artsy and modern. It will make your home indoors as well as an outdoor space, such as the swimming pool or the patio space, appear beautiful. You will find your relatives and friends complimenting you for the choice.
Photorealistic designs
It is a fantastic option you should opt-in for! You can choose any picture and convert it to a mosaic tile art. And as you view it carefully, the patterns might or might not be that vivid. However, you will get to check the appearance and texture of the tiles as well. Also, when you view it from a distance, you can check the complete picture that gets displayed.
Textural mosaic art design
If you want to give your house a new age look, you can choose from the textural mosaic art design. Here the designers can also make use of a blend of colors and have 3D effects. One of the best options is the neutral colors, which will help to make the 3D colors more vivid. The mosaics often get used as a backdrop or sometimes in resto-pubs and nightclubs. It helps to give them an interesting touch to specific rooms, for instance, the living room, balcony, or the dining room.
The geometric mosaic design
Geometric mosaic design is a popular choice for most urban dwellers today. It gives your house a stylish look with its attractive designs. The design pattern mostly makes use of geometric shapes and lines. The patterns are usually very bold and are ideally suited for bathrooms and kitchens. You can also locate them in public places, for instance, bars, restaurants and are very eye-catching and bright.
Choosing the best mosaic artwork
Once you know the mosaic artworks that are available, you can opt-in for the best one. Consider the following factors when you are selecting the best one for yourself:
The mosaic art color is one of the first things to consider when you are opting in for you. It needs to match the color scheme of your house or the outdoor space. Hence, the best way to opt-in for it is to choose bold and floral designs that can add a unique look to the gardens and patios. You can even select from the Persian mosaic designs that come with bold patterns, and you can use the same in your bedroom and living room. You can opt-in for relaxing patterns and wavy shapes for the home interior. If you want, you can check with your interior decorator and choose accordingly.
When you want to select the best mosaic artwork, ensure that you choose a more significant design. Any pattern that's vivid and elaborate will look good and have a stunning visual appeal. It adds an extra spark to the indoor or outdoor space, where you use it. However, if you are not fond of great designs, you can choose smaller designs pattern, but make sure it's vivid and has an excellent contrast to your interior decor.
The mosaic texture enables you to flaunt 3D art designs in your house! But if you are choosing this pattern, make sure it syncs in well with your home decor. If you have traditional and conservative home decor, then a texture glam design might fail. Also, make sure that the design doesn't look over the top. Choose a plan that will help to add to the overall look and appeal of your house.
Hence, before you choose the mosaic artwork for your house or outdoor space, ensure that you have the key aspects in place. You should keep in mind all the factors mentioned above before you install the tiles. You can avert all the chaotic designs in the small rooms, which make the mosaic pattern appear really tiny and almost cramped. Always opt-in for light colors and easy patterns, which will provide much resilience to your home and outdoor space. Also, check the price to see if it caters to your budget capacity as well.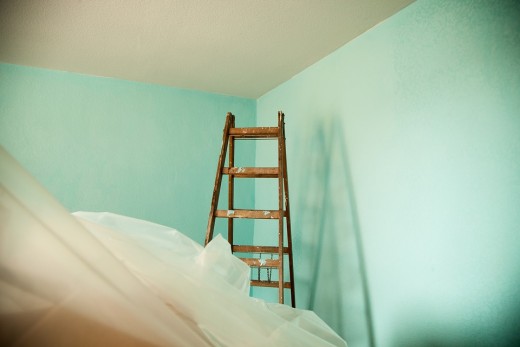 image courtesy of article provider
Comments on this Mosaic artwork for your house – The types and ways to choose the best mosaiadvice article are welcome.
Scottish Architecture
Comments / photos for the Mosaic artwork for your house page welcome