Trusted Top 8 best landscape paving materials and designs Advice, Property Tips
Top 8 best landscape paving materials & designs
30 Mar 2020
The landscape is the foundation of outdoor areas. It can be a public place or your outdoor living space. Such places must be well constructed, attractive and durable. When resurfacing the existing one or adding a new, you will have several materials to select from. Here are the top 8 best landscape paving materials.
Concrete Pavers
For homeowners, concrete pavers are the favorite as they are available in a variety of textures, colors, finishes, sizes, and maneuverability. It is a basic paving material as it needs low maintenance, easy to install and cost-effective. You can also use it for driveways.
Brick Pavers
One of the famous paving materials is the brick and is ideal for most homeowners. Brick is an environment friendly, naturally slip resistant texture and has excellent color. Brick has a variety of qualities and styles like an eco brick. It works perfectly with different kinds of houses as it has a uniform shape.
Tile
Tile is another type of funky and bold landscape paving material that can put a modern look to your landscape. Generally, it comes in warm and rich colors that are ideal for areas with warm season. Though maintenance can be expensive and you have to be prepared for it.
Flagstone
If you are searching for an appealing, vivid and varied pattern, consider flagstone paving material. When it is properly sealed it feels comfortable and cool under feet and has a distinguished appearance. Many options of flagstones are available i.e. flagstone paving can be put down by mortar or can be adhered to sand. So talk to your professional landscaper before going for it.
Pea Gravel
Pea gravel can be used as a stand-alone material and also be integrated into concrete pavers. It is a versatile and flexible option that can be an excellent option for landscapes that are intended to collect water.
Slate
The flagstone has high prices and not everyone can afford it. If you like the look of stone, you should have a look at slate paving material. The general appearance and installation process is similar to the flagstone but the price is much less. Generally, the slate has rectangular or square tiles.
Stamped concrete
You may want to consider the stamped concrete paving material for your landscape if you want various stones and diversity of concrete. It can be designed to look like gravel, stone, brick, or anything that you may like, depending on your professional landscaper.
Rubber tiles
Another paving material option is rubber tile and it has several advantages for homeowners who are more attractive towards DIY. The rubber tiles are inexpensive. They are primarily new paving material and you must be innovative. They come in many finishes options and able to fit your ideas. The rubber tiles easily snap together and there are no difficult instructions required.
Before deciding a landscape for your project, consult your professional landscaper as he/she can give a great piece of advice regarding the compatibility of particular paving material with your unique project.
Comments on the Top 8 best landscape paving materials and designs article are welcome
Scottish Architecture
Contemporary Lothian Buildings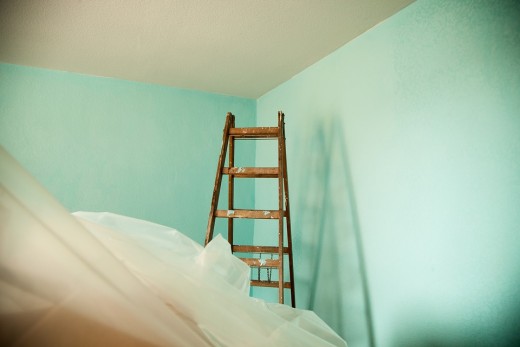 image courtesy of article provider
Comments / photos for the Top 8 best landscape paving materials and designs page welcome