Holiday Home Investing Tips, Vacation Property Advice
Have You Ever Considered Investing in A Holiday Home Guide
9 October 2019
Investing in A Holiday Home Advice
Investing in a holiday home may seem like a waste of money when you consider that in all likelihood the place is going to be empty most of the year. However, with the rise of the vacation rental market in which people rent holiday homes instead of a hotel, holiday home investments have become a sensible option.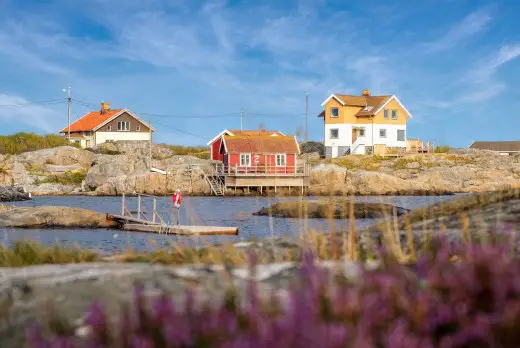 The industry has increasingly been attracting those looking for an investment that beats the interest rates offered by UK banks on savings accounts as well as for those that do not want to risk their pension or savings on financial packages that rely on stock markets, world economy, and the British economy. Think 2008 and how careless the banks were then and then think again whether your money has been wisely invested in the latest and greatest pension plan or savings scheme.
Today holiday homes have become an investment that has earned thousands of Brits an income and given them assets worth far more than a pension plan or savings account could fetch.
Many of these people took a risk purchasing a holiday home rather than go along with the norm, which is to plug their money up with a financial institution – see https://www.towergateinsurance.co.uk/home-and-property-insurance/successful-holiday-home-buying. Even those that have taken out a second mortgage for the purpose of investing in a holiday home are able to turn over a profit by renting their new property to vacationers.
Why Vacation Rentals and Not Local Rental Deals
Marbella in Spain has 2-bedroom apartments available for as low as £100,000 and sometimes you can get deals lower than this. There are of course plenty of apartments that cost upwards of £200,000 to £300,000, and again if you want to start to look at houses, the price goes up further.
This is a popular tourist destination with peak and off-peak seasons. In off-peak season you could fetch £50 per night for a 2-bedroom apartment via a vacation rental website. During peak season the price can double, and even triple.
6 months off peak @ £50 = £9,000
3 months peak season @ £150 = £13,500
3 months wither side of peak season @ £1,000 = £9,000
TOTAL: £31,500 per year
This just a rough idea of the figures involves, and of course there are many variables involved. For instance, in our example we assume the property is full 365 days per year. However, the rates are very real and have been taken from the Airbnb website. Imagine investing £100,000 to £150,000 in a property in this popular tourist destination getting even £20,000 a year after expenses!
What Is the Alternative?
Many people still look to the UK for property investments, and there are some good deals out there. However, this market is so saturated with property management companies and wealthy property tycoons snapping up all the good deals because their business models reply on getting in there before the competition. It is a tough market to crack, and the return on investment is far less attractive than the proposition outlined in the previous section.
It is fair to say that the UK's property market has been spiralling out of control. In Edinburgh property prices are already quite high versus the return you would get for monthly rental rates. Yes, you can pick up a place in a decent area for £100,000, but the rental rate is rarely worth the effort when you consider you are getting roughly £300 to £400 a month in return. And it you were thinking of buying a property to rent in prestigious area of the city, then you will have a fight on your hands because 10 to 15 other property companies and investors will also be after the same property.
You also have to consider the fact that house prices in Edinburgh have been continuously going up, but rental rates are not yet moving with the price of houses.
Edinburgh's home rental is currently fairly low making it a renters' market simply because there are so many available apartments for rent, so prices have been pushed down. It hardly seems worth the hassle for £4,000 to £5,000 a year added to your income.
If you wanted to invest a little further afield, then the cost of a 2-bedroom apartment in the countryside in the south of England could set you back £200,000 alone. In a popular town you are looking at £250,000 to £300,000, and then when we start to talk about cities like London, then the prices become outrageous. Plus, we are only talking about apartments and not houses here so you have to consider the price of a house if this is the route you wanted to take.
Most of us would love to own a couple of extra properties and have someone pay a monthly rent on them, but realistically you need a lot of capital. If you have it, then great, but even then, vacation rentals offer a far more profitable investment opportunity.
If you look at the prices overseas compared to the UK, you can pick up an apartment for much less than it would cost in the UK – that is if you are looking in the right places.
How Would You Attract Guests To Stay In Your Holiday Home?
Getting people to stay in your property is actually the easy part once you get going. It takes a lot of leg work in the beginning because you need to list your holiday home on websites that target people looking to go on holiday. You will also need your own website so you can give your guests an online resource to find information out about your apartment.
Fortunately, all of this can be achieved online and for an investment as little as £30 a month. You can use a holiday property website builder to create your own personal website, and then go ahead and use as many vacation rental websites available to you as you possibly can.
The more websites your holiday home is listed on, the more chances are that you will get a booking. All the marketing and advertising to attract people to the vacation rental websites is done by the website's marketing team, so you do not have to be an expert on how to attract website traffic in order to get bookings because all this is done for you.
The leg work involved in the beginning is the hard part. You need to buy the property, furnish it (if it was purchased unfurnished), take photos, list it on the vacation rental websites, place content on your own website, and then be online to answer booking inquiries. Now in the beginning this is not easy because you will not have feedback, so you would need to give your guests the red-carpet treatment in order to make sure you get good feedback.
Once you start to build up feedback across the multiple websites your property is listed on, it really is plain sailing from here. People will be falling head over heels to book your place in peak season, and off-peak season will have a steady stream of bookings.
Vacation Rentals Are Not For Everyone
Becoming a serious host means that you do need to put in some effort structuring your business. Another downside to this business is that you are unlikely to live in the same country as your investment. This can be tricky in itself. Although there are plenty of people that run their vacation rental business remotely using mobile apps and by paying a local team of cleaners and maintenance workers to look after the place.
As you can imagine, you need a good business mind and need to be organised in order to be able to pull this off and make the most of your holiday home investment. If this really is something that you feel interest you, then have a look at this holiday home management glossary – www.lodgify.com/encyclopedia. You will find all the information you need to know about how to successfully become a host. The company that created this glossary are highly involved in the holiday home rental market and have done pretty much all the research for you.
Comments on the have you ever considered investing in a holiday home advice article are welcome.
Architecture
Comments / photos for the Have You Ever Considered Investing in A Holiday Home? page welcome