Innovative student accommodation provider in Edinburgh news, Lothian Halls, Building guide
Innovative student accommodation provider in Edinburgh using interior design to support students
9 September 2021
Innovative student accommodation provider in Edinburgh using interior design to support students
Accommodation is often a deciding factor when students are choosing which university to go to. Long gone are the days where student accommodation was simply a room, a bed and basic kitchen facilities.
While many of us may look back at our days as a student with fond memories of grotty bedsits and mouldy bathrooms, modern student accommodation has had somewhat of a makeover in the last decade.
Students have come to expect mod-cons and great interior design as part and parcel of their student experience. With more boutique-style private halls than ever on offer, our guide explores how great interior design supports students during their studies.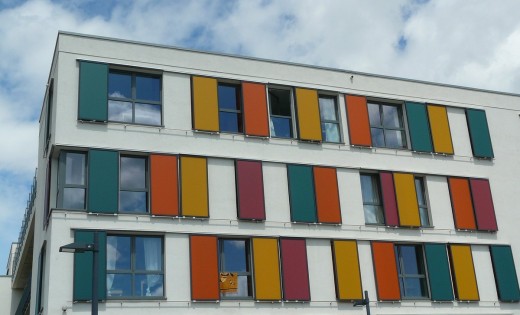 Wellbeing matters
We are all aware of the need to focus on both our physical and mental wellbeing and after a year of lockdowns, the onus on taking care of ourselves has never been more prominent.
So what does this mean for student accommodation?
Many accommodation providers are putting more focus on student wellbeing when creating their accommodation.
The use of biophilic design, which incorporates nature into the working environment, has been proven to increase productivity, all the while reducing stress.
This type of design can be achieved with the use of plants and greenery throughout a structure and creating spaces with plenty of natural light.
More student accommodation providers will need to adapt to this type of design for spaces like study zones, to encourage creative learning in a calm environment.
As for mental wellbeing, accommodation providers are now starting to shift focus to putting mental health at the forefront of their design. Novel Student are one of the providers leading the way by offering trained mental health advisors on-site for residents to access when they need it.
A focus on health and fitness
In the past, student living was synonymous with a lack of sleep, energy drinks and alcohol-fuelled nights out. And while this hasn't disappeared completely, trends show that Gen Z is drinking 20% less alcohol than their Millennial counterparts.
This shift in behaviour has meant that student accommodation providers are required to think on their feet when providing amenities.
Many have chosen the route of on-site fitness studios and classes, bringing the benefits of the gym without the hassle of leaving home.
A healthy approach to food is also encouraged, offering breakfast and drinks options to help students avoid the trap of convenience store shopping.
Social spaces
Private student accommodation providers are shifting their offering to rival all-inclusive luxury hotels.
The focus on built-in entertainment for residents became prominent during the pandemic when time outside of our four walls was no longer an option.
Making friends and socialising is a staple of student life, and modern private accommodation ensures all students will be able to do this.
This includes amenities like specially designed karaoke rooms to show off your singing skills, and outdoor courtyards to catch some rays, so there's something to suit every student's taste.
Unique and comfortable rooms
Students use their room as a space to work, live and relax, and so accommodation providers must take this into consideration when planning design.
Spacious desks, comfortable seating and space to cook comfortably are just a few of the basics residents will come to expect from their new home.
Design must also factor in storage space, allowing residents to focus or rest in an uncluttered environment. Shelving units, under bed storage and large wardrobes are key to a peaceful space to live.
Individuality is often key for students, and while permanent changes aren't permitted, rooms should be designed neutrally to promote creativity and personalisation.
For new students arriving in the city, and searching for student housing in Edinburgh, contact Novel. The The new residence offers student accommodation ideally located for students to enjoy the very best of the city.
Comments on the guide to Innovative student accommodation provider in Edinburgh article are welcome
Edinburgh Architecture
National Museum of Scotland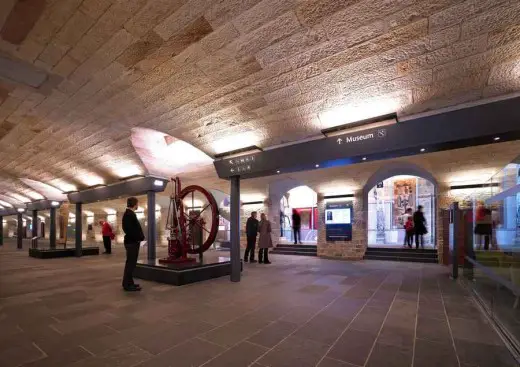 photo © Andrew Lee
National Museum of Scotland
Comments / photos for the Innovative student accommodation provider in Edinburgh guide page welcome